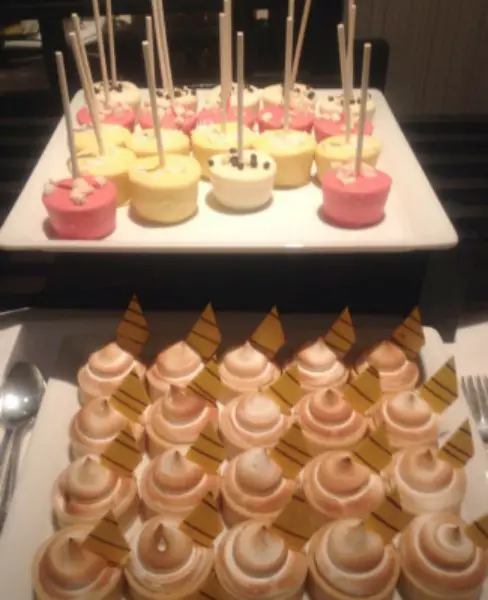 I will stop posting about the different technologies that I experienced at the Consumer Electronics Show (CES) soon. There was just so much to see and to experience during my short trip. One of my favorite events was the Techlicious Suite that was held at Caesar's Palace. There was a delicious dinner, drinks and some helpful tech conversations. There were also a variety of desserts served. Sweet endings indeed…
There were three main items highlighted during the gathering. I definitely want one of them and I know friends and family who would like all three. You can read the highlights below:
1. The Philips Sound Base Speaker
This speaker is my favorite featured item. It is simple and provides an easy solution to an ongoing "disagreement" between my husband and me regarding surround sound. As a background, we had surround sound installed in our previous home and he loved it. It was too loud for me and I didn't like that it was necessary to drill special holes into the wall to get the full sound effect though. As such, we never installed the surround sound system at our current apartment. Anyway, the main thing that I like about the Philips wood sound base is that it is placed under the TV and provides virtual surround sound. It also has Bluetooth, HDMI connections, an USB charging play port on the side and the option of an integrated Blu-Ray player. The cool sound, space saving and simple solution aspects of this sound base combine to make it a triple treat. There is a real wood version that starts at $199 and the Blu-Ray version is $299. The bases will begin shipping in April.

2. Honeywell Wi-Fi Smart Thermostat with Voice Control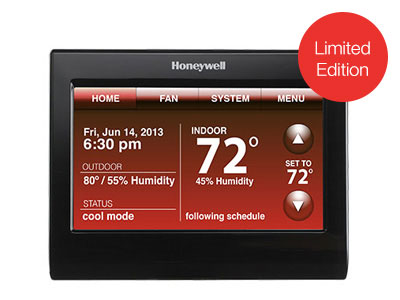 Credit: Honeywell
If I lived in a home, then this thermostat would be a great option. Basically, it allows you to change your thermostat remotely. If you are at home under the covers and want to raise the heat, you can use a voice command to do so. Even if you are away from your home, you can send the thermostat a voice command to control your heat. The thermostat will be available beginning November 2013 for a suggested retail price of $349.
3. TiVo Roamio Pro

Credit: Tivo
Digital video recorder (DVR) lovers will appreciate the new TiVo Roamio Pro service. It now allows users to access live and recorded shows when you are away from home and allows you to stream shows to your mobile iOS devices. Since a large percentage of people watch video on their mobile devices, the latter feature is especially helpful. The Roamio Pro will have six tuners so that you can record six shows at once along with the power to record 450 hours of HD recorded content. The TiVo Roamio Pro is currently available for $599.99 plus service fees.
If you enjoyed this post, don't miss future ones! Please be sure to sign up for my biweekly email updates. (If you like getting updates as they post, you can follow me on Facebook or Twitter.) Thanks!