On Friday, my husband and I took Michael and Sean out for the evening. First we went to Toys"R"Us – Times Square. Afterwards, we had dinner at T.G.I. Friday's. It was so much fun!
Initially, Michael and I were going to go for a ride on the ferris wheel at Toys"R"Us. After seeing it up close, Michael changed his mind. "It's too big!" he proclaimed.) Sean is my last hope for having a roller-coaster partner in this family!) Below is our outing in pictures:
We began our journey on the lower level with the intention of riding the ferris wheel.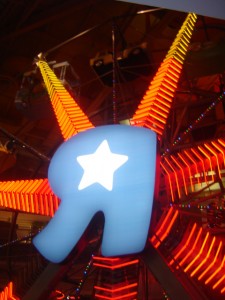 The "It's Too Big!" Ferris Wheel
Instead, we went to the "R" Zone (where we could look at all of the newest Wii and Nintendo DS games).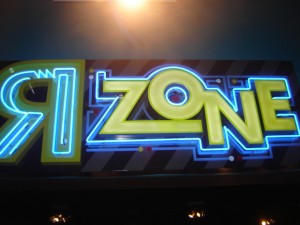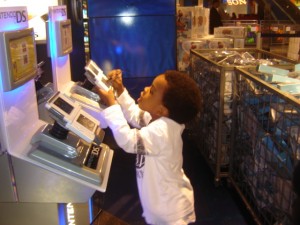 My Little Gamer Michael at the "R" Zone
After looking at sports equipment (it's time for Michael to get a "big kid" soccer ball), musical instruments and cars/trucks, the boys rode around on some of the bikes.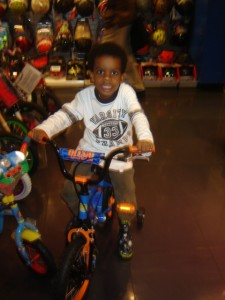 Sean and Michael in Motion
Then, we headed to the second floor. (We skipped the first floor/main level.) We had to pull the boys away from the first display (Disney) that we saw. Many of their favorites (Mickey Mouse, Pooh & Little Einsteins) were featured.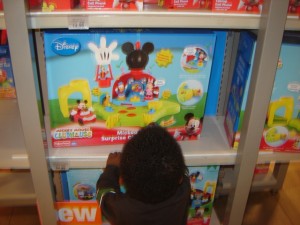 Longing…Sean's #1 Christmas Gift Wish
As we walked around this level, a fake dinosaur freaked my kids out. It was HUGE, it moved around and it roared. (I thought that it was pretty neat!)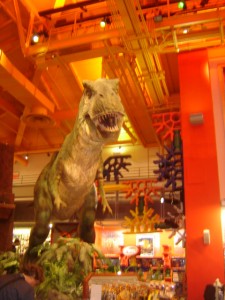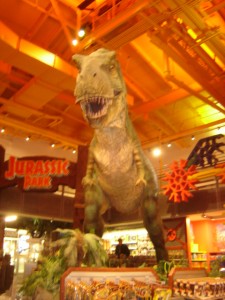 The "Scary" Dinosaur
Then, we stopped to get some candy for later (after dinner).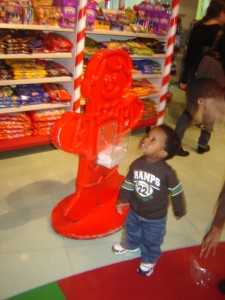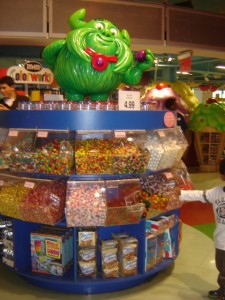 Candy Pit Stop (yay!)
Afterwards, Michael found his Christmas gift wish.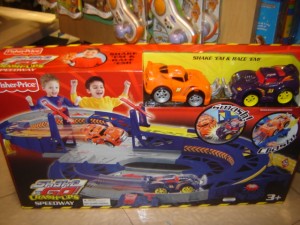 Fisher-Price's Shake 'n Go Crash-Ups Speedway
Before leaving, we let the boys play in their favorite area – the toy train section.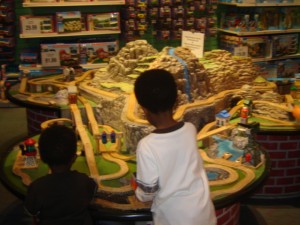 At that point, we were all a bit tired, so we went to T.G.I. Friday's for dinner. The Times Square area one is totally overpriced, but (happily!) the food was good…especially the baby back ribs. Everyone agreed that it was a great "date".