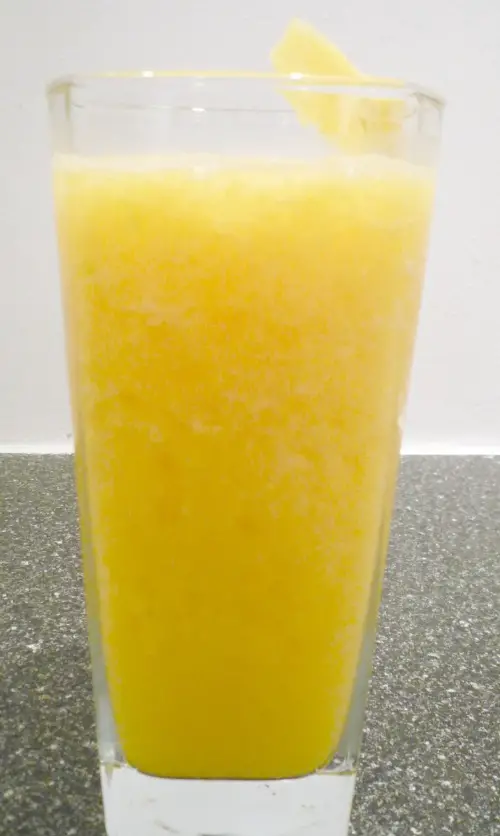 You could go to a fast food restaurant to pick up a smoothie. I really don't have a problem with that. However, smoothies are so easy to make and so many delicious fruit are in season right now. It's just as easy to make your own smoothies at home. (Besides, my sons love to press down the power head of our Ninja Master Prep
in order to crush the ice :-)!) Below is an easy tropical smoothie recipe:
Pineapple Mango Smoothie
Yield: 1 -2 servings
Ingredients
½ cup of fresh pineapple, peeled cored and cubed
½ cup of peeled, chopped mango
1 cup of low-fat vanilla yogurt
1 cup of ice
Directions
1. Place the pineapple, mango, ice and yogurt into the blender.
2. Put the top on the blender and mix the ingredients together for 10 – 15 seconds/until it reaches your desired consistency.
3. Pour the mixture in a cup and enjoy!
Recipe Notes
-This recipe actually makes (2) 1 cup servings, so it is enough to share with someone else.
-If you are lactose intolerant and/or just don't like the taste of milk, you can substitute pineapple, apple or orange juice for the yogurt to get another version of the smoothie. (I actually prefer the orange juice version!)