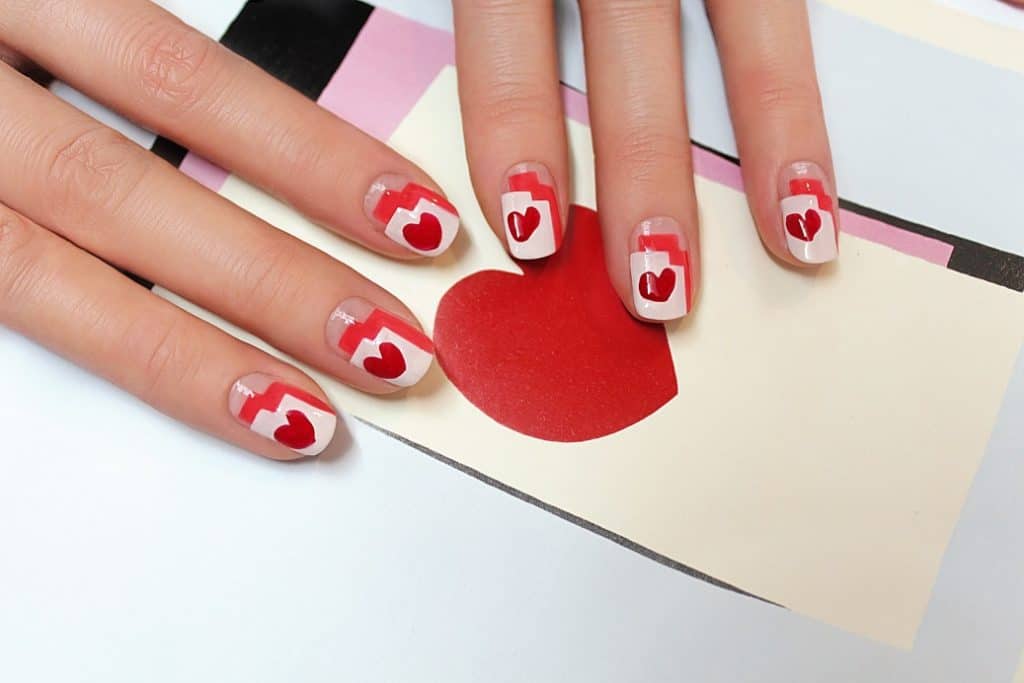 I love this super sweet Valentine's Day nail polish look that Jin Soon Choi, (founder of the JINsoon nail lacquer line and Jin Soon Spas in NYC) sent to me years ago. I hope that you enjoy this "how-to".
Valentine's Day Nail Polish Design
Step 1: Apply a base coat.
Step 2: Apply a pale pink nude by drawing a zig-zag line closer to the center of the nail and filling it in to the tip. (You should end up with what looks like two rectangles of different sizes joined together.)
Step 3: Using JINsoon Coral Peony, trace over the zig-zag above the first one. (Make sure to leave enough negative space at the cuticle line.)
Step 4: Using JINsoon Coquette, draw hearts at the pale pink layer.
Step 5: Apply a glossy top coat like JINsoon Top Gloss to finish the look.
You Might Also Like