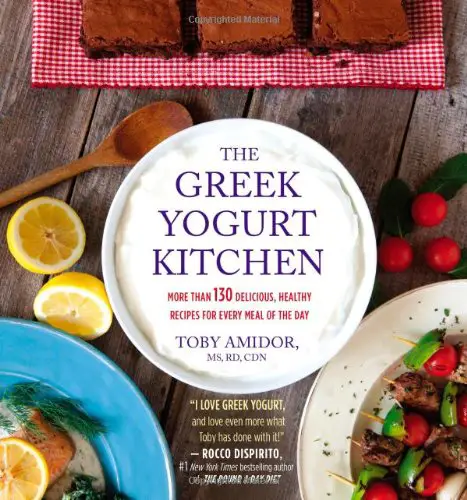 I had such a great time at The Greek Yogurt Kitchen
book party and brunch last Wednesday at author Toby Amidor's home. I was able to get a taste of some of the recipes from the new book at this Katie Schlientz/Intoxicate event hosted by my good friend Beth Feldman,. Take a peek: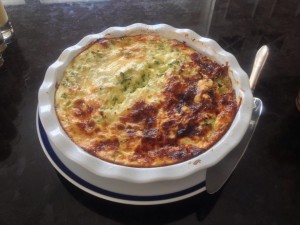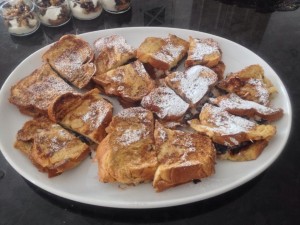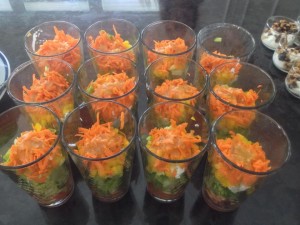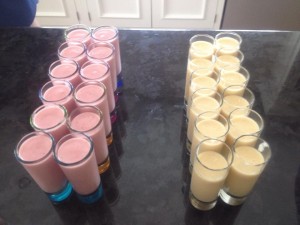 Greek yogurt never looked so good, right? Toby's zucchini bread was one of my favorite dishes at the brunch. I asked if I could share the recipe with you and Toby was kind enough to agree…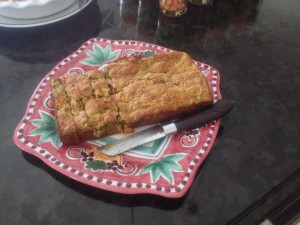 Zucchini Bread

Serves 8
Ingredients
• Cooking spray
• 1 cup whole wheat pastry flour
• 1 teaspoon ground cinnamon
• ½ teaspoon baking powder
• ¼ teaspoon baking soda
• ¼ cup (B/c stick) unsalted butter, melted and cooled
• ¼ cup nonfat plain Greek yogurt
• ½ cup packed light brown sugar
• 1 teaspoon vanilla extract
• 2 large eggs
• 1 medium zucchini, shredded
• 2 medium carrots, peeled and shredded
Directions
• Preheat the oven to 350°F.
• Coat an 8-inch loaf pan with cooking spray and set it aside.
• In a medium bowl, sift together the flour, cinnamon, baking powder, and baking soda.
• In a large bowl, whisk together the melted butter and the yogurt.
• Add the brown sugar and vanilla extract, and whisk until the mixture is uniform and smooth.
• Add the eggs, one at a time, continuing to whisk.
• Gradually stir the flour mixture into the yogurt mixture.
• When completely combined, gently fold in the zucchini and carrots until evenly distributed.
• Pour the mixture into the prepared pan, spreading it into an even layer with a spatula.
• Bake until the top is golden brown and a toothpick inserted in the center comes out clean, about 45 minutes.
• Remove the pan from the oven and allow to cool for 5 minutes.
• Then transfer the bread to a wire rack and let it cool for 10 to 15 minutes before cutting it into 1-inch-thick slices.
SERVING SIZE: 1 (1-inch-thick) slice
NUTRITION INFORMATION (PER SERVING): Calories: 240; Total Fat: 12 grams; Saturated Fat: 8 grams; Protein: 4 grams; Total Carbohydrates: 27 grams; Sugars: 15 grams; Fiber: 2 grams; Cholesterol: 77 milligrams; Sodium: 90 milligrams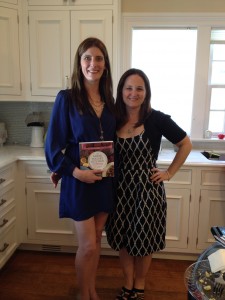 I appreciate that Toby (a nutritionist) provides all of the calorie and nutrition information for the (130+) recipes in The Greek Yogurt Kitchen
. Definitely, get a copy of the book for yourself!