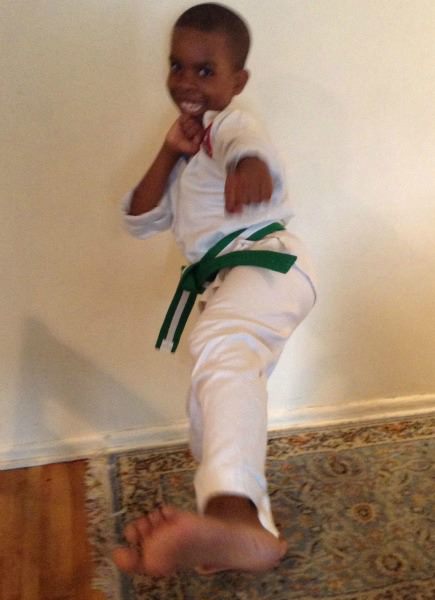 For the last couple of years, I have been a "Play Ambassador" for Let's Play. Led by Dr Pepper Snapple Group, Let's Play aims to helps families be active. (If you're interested in learning more, you can visit Let's Play on their social media pages – Facebook,  Twitter and Instagram.) To date, my husband Reggie and I have always let our kids choose their own extracurricular play activities. For the first time though, we're dealing with one of our sons contemplating leaving a sport. I have mixed feelings.
Michael has been taking Jiu-Jitsu for the last three years. He's really good at it, but now he is losing interest in martial arts. He will make his final decision at the end of December, but he's leaning towards leaving his dojo.  We pay in 6 month increments, so he is paid up – and participating (quitting in the middle of a session is not an option in our home) – through the end of the year. The only reason that he is considering staying is that he really likes his sensei and doesn't want to make him feel badly. That's sweet, but it's not a good enough reason to stay in a sport.
Michael is really interested in technology and wants to potentially take a coding or video game creation class in the New Year instead of martial arts. I'm torn because he's really good with technology too but it's not an activity that requires movement. While he is old enough to decide for himself, as his parent I feel like it's my duty to make sure that he consistently gets some type of active play.
I have a couple of ideas just in case Michael does decide to go the technology route. For instance…perhaps he will want to join the older kids soccer/basketball combo class that meets after the class that his brother Sean takes at the local Y. I have decided that I'm not going to push the issue though. While I know that Michael would have been such a cute little black belt, he gets in enough daily unstructured play. He'll be just fine.
Do you let your kids choose their own play activities? If your kid plays a sport, do you have any guidelines regarding when (and if) they can quit it? Any advice would be greatly appreciated. Thanks!