One aspect of Personal Growth that we're focusing on this month is "Health and Wellness". Exercise definitely falls under this category. After the holidays, I want some sort of incentive to get back into my workout routine. One thing that helps spur me on is having some cute, new workout clothes. As such, I was super excited when Jockey sent me a few pieces to review (and a couple of great pieces to give away to one of you too!).
I was sent the Soy Cropped Yoga Pant in black. I love that these pants are both eco-friendly and super-comfortable. Personally, they're not my "style". I'm 5'2, so cropped pants don't look so great on me. However, these pants are so cozy that I find myself reaching for them again and again.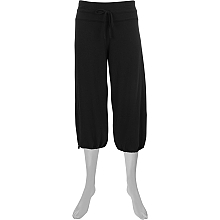 I also received the Double-Layer Ribbed Tank Top in coral berry and the Zen Dance Pant in gracious gray/coral berry. They are very cute and comfortable. Later in the month, I'm going to post a video "The Real Mom's Workout" of me doing my daily Tae-bo workout (it's only 20 minutes, but without fail one or both of my kids bang on my back/crawl through my legs or some other crazy thing!). I'll be wearing this outfit in it, so you'll be able to actually see the pieces "at work".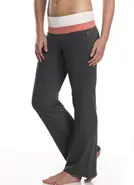 Now for the fun part…one lucky Mom in the City member will receive:
-Spliced Crop Pant in gracious gray/gold (size small) Price: $32.00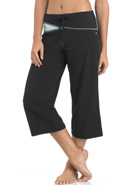 And
-High Impact Wicking Cotton Bra in white (size medium) Price: $36.00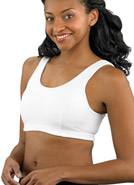 To enter, leave your name in the "Comments" section below along with the name of your favorite Jockey Activewear item OR by sending an email to [email protected] with "Jockey" and the answer in the Subject line by January 31st.
(To see other contests & giveaways around the web, visit Contesting Monday or Contest Monday.)