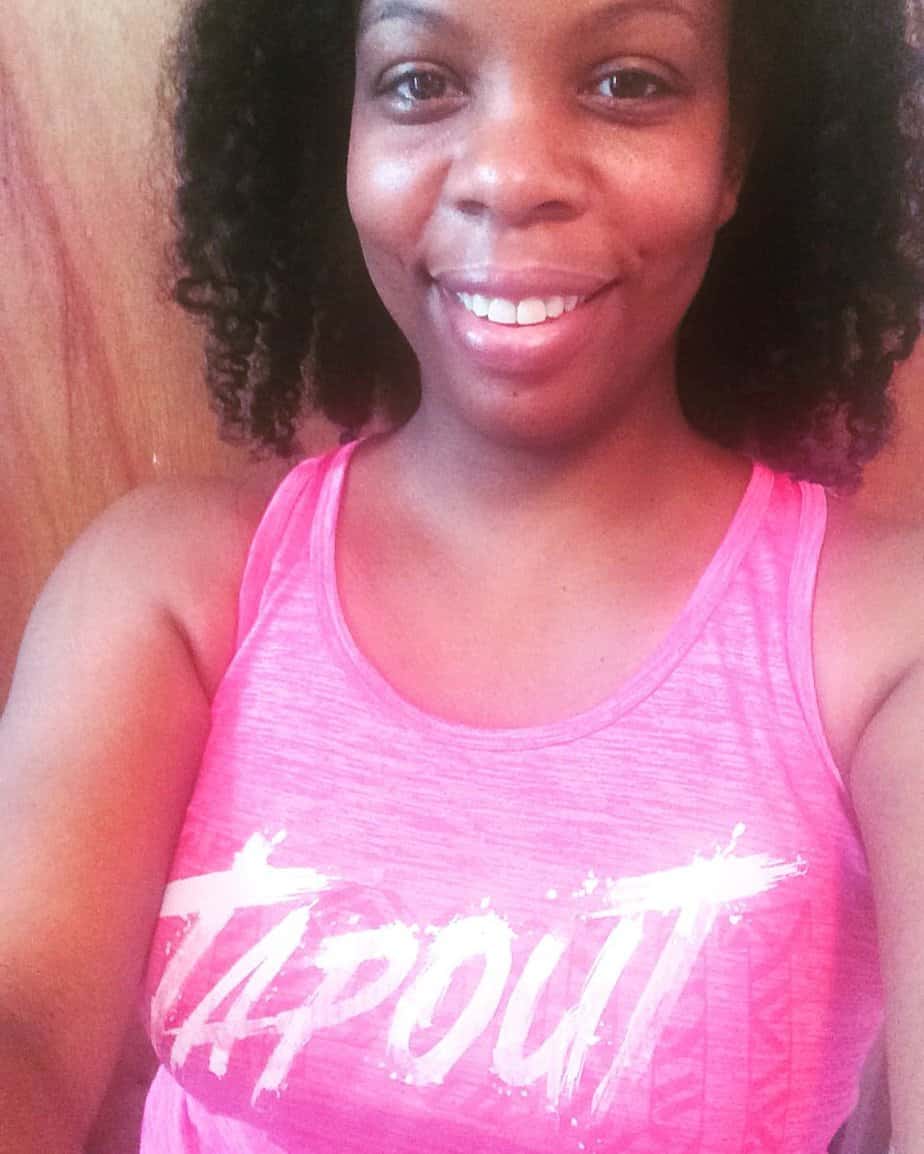 In collaboration with JCPenney, I attended a WWE Tapout event to celebrate the launch of the Tapout women's performance line as part of #SummerSlam this past Thursday. I had arrived early along with some of my favorite bloggers (Bill, Mitch and Onica) for a private meet-and-greet, but the huge crowd of WWE fans had already started lining up to see the WWE Tapout women's clothing collection and the Tapout brand ambassadors, Dolph Ziggler and Charlotte.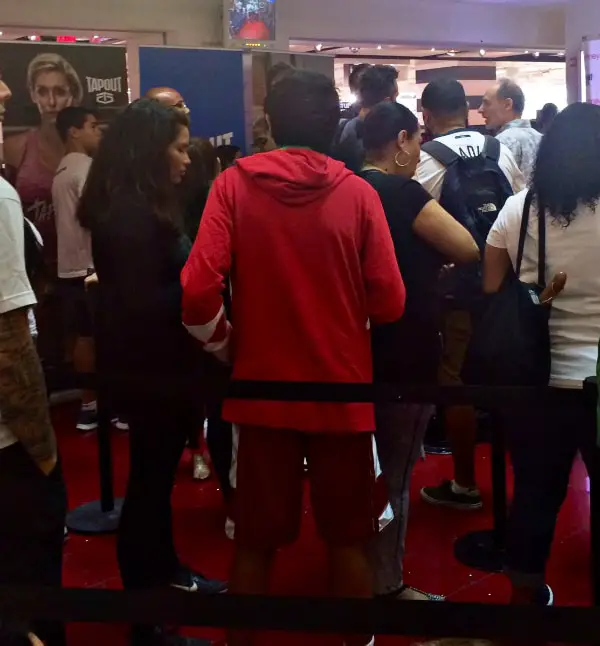 I did get the chance to briefly meet the WWE superstars. I wasn't surprised to learn that Dolph is also a comic because he was very funny. Meanwhile, Charlotte's arms were amazing. I would not want to be on her bad side. [On a side note, Charlotte's father is Ric Flair. My late grandmother was a huge wrestling fan and I have fond memories of watching her cheer for Ric Flair (her favorite) and boo whoever was wrestling against him!]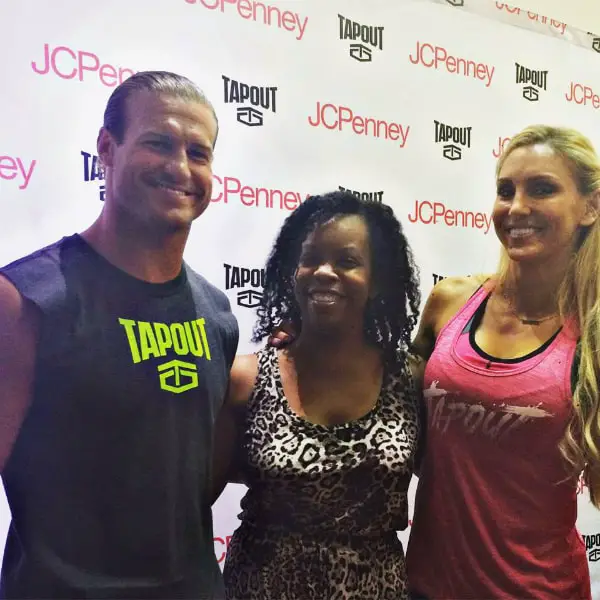 After meeting Dolph and Charlotte, I had a chance to look at the WWE Tapout women's clothing line.  I appreciated that the clothes were on-trend, well-made and very affordable ($12.99 – $29.99). I was able to pick out an outfit for myself. Initially, I thought that I would go with my typical dark leggings and a bright top. Once I was at JCPenney seeing the line in person though, I really liked the colorful bottoms. I need to go back and get some more pieces.
(These were my favorite pieces.)
As my blogging friends and I were looking through the performance apparel line, it prompted a discussion about workout clothes. Although I have had gym memberships at various times, I prefer to exercise at home. I usually don't wear any shoes and I wear only enough clothing to cover up (sports bras and short shorts) so that I can actually see what I'm working with body-wise. The gym demands more time and covering up more of my body. One of my friends did mention that his gym has yoga classes and a pool though. Perhaps I will give the gym another try.
Either way – whether you work out at a gym or at home – consider purchasing some pieces from the Tapout performance apparel collection (training and compression tees, sports bras, tank tops, pants and shorts) at JCPenney. The Tapout brand stands for motivation, discipline and determination and we surely need all three to maintain active lifestyles as busy moms!