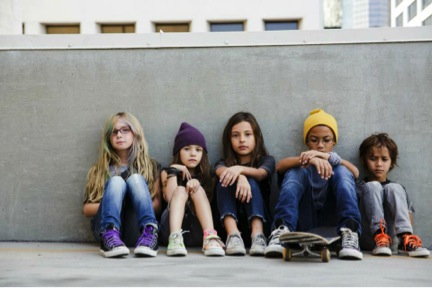 Zuri Model and Talent Agency
Recently, I was contacted by Christine of Zuri Model and Talent. Based out of Los Angeles, Zuri is currently opening a New York division representing children and teens from babies to 14 years old and Christine wanted to work with me in spreading the word to parents in the tri-state area that might be interested in modeling and commercial work for their kids.
As a mom, I am very particular when it comes to recommending products and services to readers. Since there are many scams involving modeling agencies for kids, I did some background research on the Zuri Model and Talent Agency before agreeing to work with them. They passed my test (which I will share with you after sharing their information), so I'm happy to share their information:
"We are looking for children including babies 3-18 months, 2T, 3T, size 5, 8, 10, 12 and teens that are interested in modeling in New York.

Zuri Model and Talent, a renowned LA modeling agency is opening a New York Division and are looking for kids ASAP! Zuri clients include: Ralph Lauren, The Gap, H&M, Converse, Target and many more…

If you live in the tri-state New York area, please send pictures with your child's name, age, clothing size, mom's phone number and email address ASAP to [email protected]"
If you are interested in getting your kids into modeling, this is a great opportunity to get in on the ground floor of a reputable NYC modeling agency for children. While I was in college, I interned at one of the top modeling and talent agencies in NYC, so I know a bit about separating scam agencies from reputable ones. As such, here are a few tips…
How to find out if a modeling agency for children is reputable
1. Check to see if they have any outstanding complaints with the Better Business Bureau. Zuri is a BBB member and doesn't have any outstanding complaints.
2. Check to see if they have an online history of complaints. A great way to do this is to type "(agency's name) scam" into Google's search engine and see what comes up. (Nothing substantial came up regarding Zuri.)
3. If the agency also has an actor/talent portion, make sure that they are a SAG-AFTRA franchised agency. Zuri is a SAG franchised agent.
4. See if they have a positive online reputation. Do reputable sites and blogs recommend them? Hollywood Mom Blog, and Pint Size Social are just a couple of the online sites that had positive things to say about Zuri.
5. Find out if they have a history of securing work for their current clients. Most reputable agencies have online look books that feature work that they have secured for their clients. Take a look and see if the work that their clients have done in the past fit into the hopes that you and your child have for future assignments. Success leaves clues! (To take a look at the work Zuri's kids have done, visit the Zuri Facebook page. It's quite impressive!)
In any event, these were the 5 tests that I personally put Zuri Talent and Management through before agreeing to introduce them to you. While I am being compensated for helping them with this promotion, they had to pass my background check first. Now, go and send your submissions to [email protected]. Good luck with your little "stars"! *If Christine's mail box is full, please forward your submission to [email protected]. Thanks!*
You Might Also Like