Mardi Gras is being celebrated today. You can learn about the various parades, view photos, stay up to date on Carnival news and much more on the MardiGras.com site.
In addition Chef Clinton, of Crazy Creole Cookin' , was willing to provide some tips and share a recipe especially with Mom in the City readers.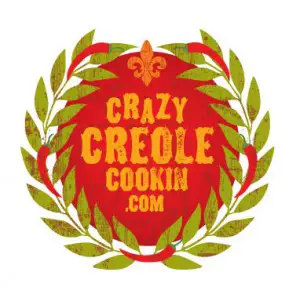 Deep in the heart of Louisiana's Atchafalaya Basin, Chef Clinton, was taught to perfectly blend Creole and Cajun seasonings. Below he shares his special Creole seasoning recipe and his party tips perfect for creating an easy, delicious Creole and Cajun meal in a fun Mardi Gras way.
-Play it New Orleans style – create an environment reminiscent of traditional Mardi Gras by playing New Orleans brass band or Zydeco music from Southwest Louisiana.
-Decorate in festive Mardi Gras colors – green, gold and purple.

– Make it easy and authentic – "outsource" an authentic main entrée, like a deep fried turkey, smoked BBQ spare ribs or seafood gumbo offered by a company like Crazy Creole Cookin'.
-Drink it New Orleans style – offer guests the traditional drink of Mardi Gras, Hurricanes or our Chef's favorite, Louisiana Whiskey Snowball.
Crazy Creole Cookin' Deep Fried Turkey Seasoning
2 cups Creole Seasoning
1 cup brown sugar
3/4 cup 100% orange juice (no pulp)
2 cartons (32 oz. each) of chicken stock
2 large yellow or white onions
2 large green bell peppers
4 stalks celery
2 whole, fresh garlic heads or bulbs

Preparation:
In large bowl, mix Creole Seasoning with brown sugar. Stir in orange juice and chicken stock. Puree the vegetables in a food processor until smooth. Transfer to the bowl and mix well with the other ingredients. Prepares flavor injections for 4 fresh turkeys, about 10-12 pounds each.