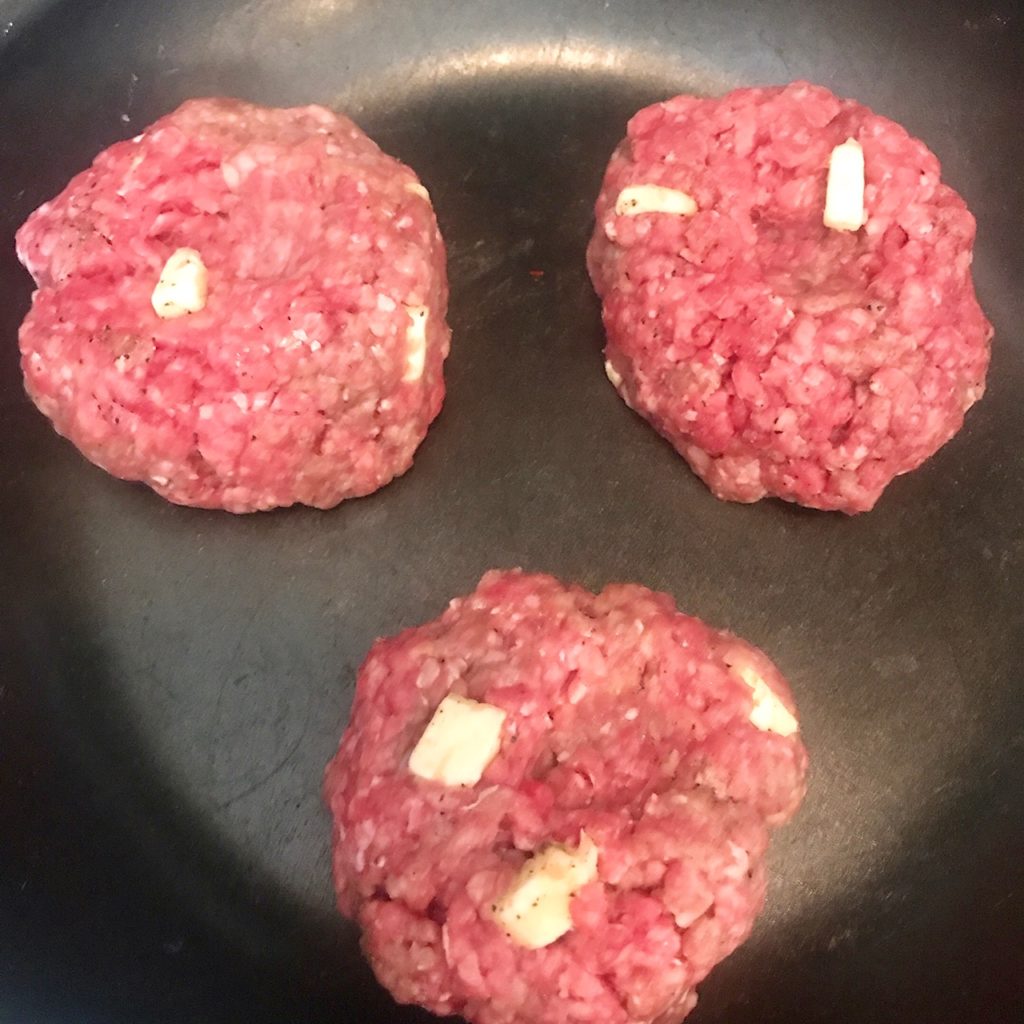 I prefer turkey burgers but sometimes I make beef burgers for my husband and sons. At one of my son's suggestions, I have started putting butter in burger patties. It was a great tip because doing so is the key to making our current favorite beef burger recipe.
My son had heard celebrity chef Gordon Ramsay mention that he put butter in his burgers. I just add butter to ground beef and season the mixture with sea salt, and coarsely ground black pepper. The resulting burger is super simple…and delicious.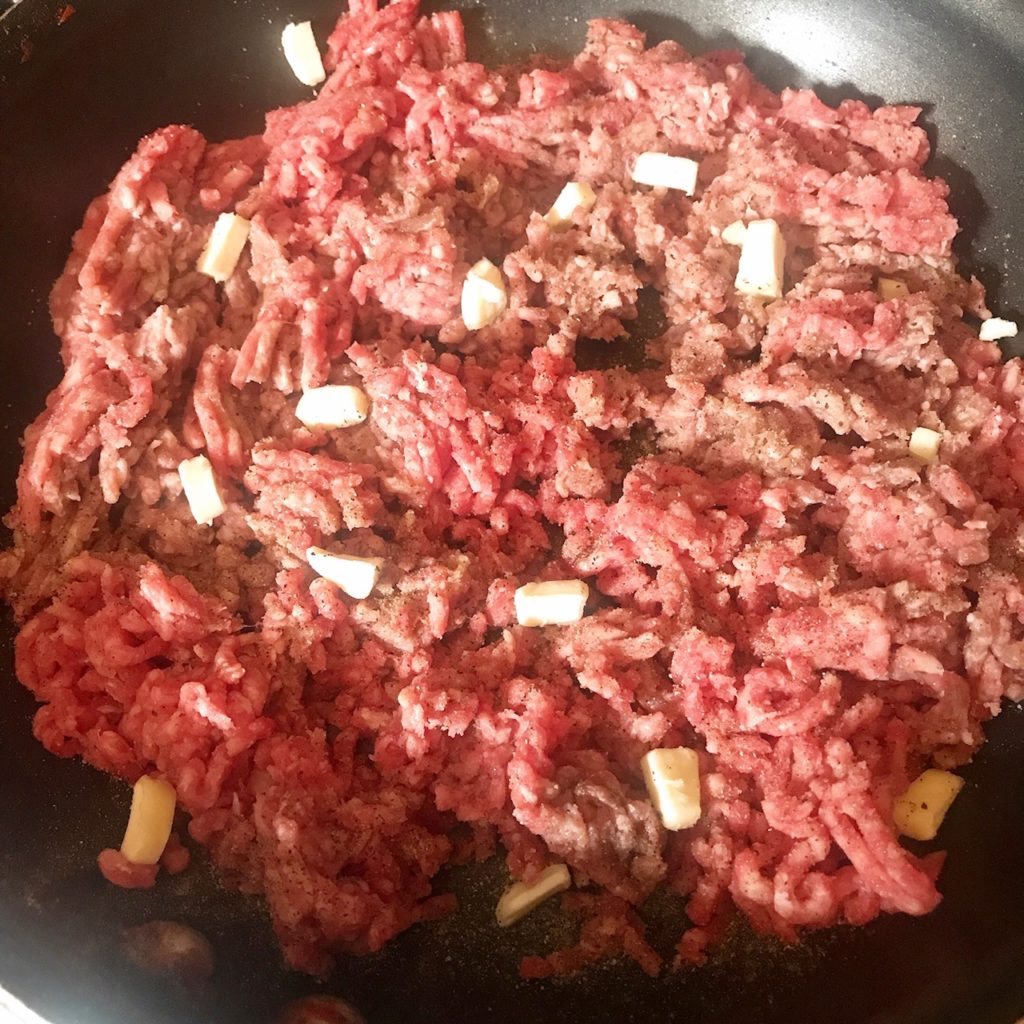 Butter in Burger Patties
Super Simple Beef Burgers
Yields 4 burgers
Ingredients
1 lb ground beef
2 tbsp butter (cut up into little squares)
Sea salt and coarsely ground black pepper to taste
Directions
1.       Preheat your grill or frying pan.
2.       Sprinkle the beef generously with salt and pepper. Combine the butter with the meat.
3.       Form 4 burger patties with the mixture. Press a small dent in the center of each patty. 
4.       Cook the burgers in the pan over medium heat until they are cooked to your preference. Flip only once.  (Personally, I like my burgers well-done so I cook them for 5 minutes on each side.)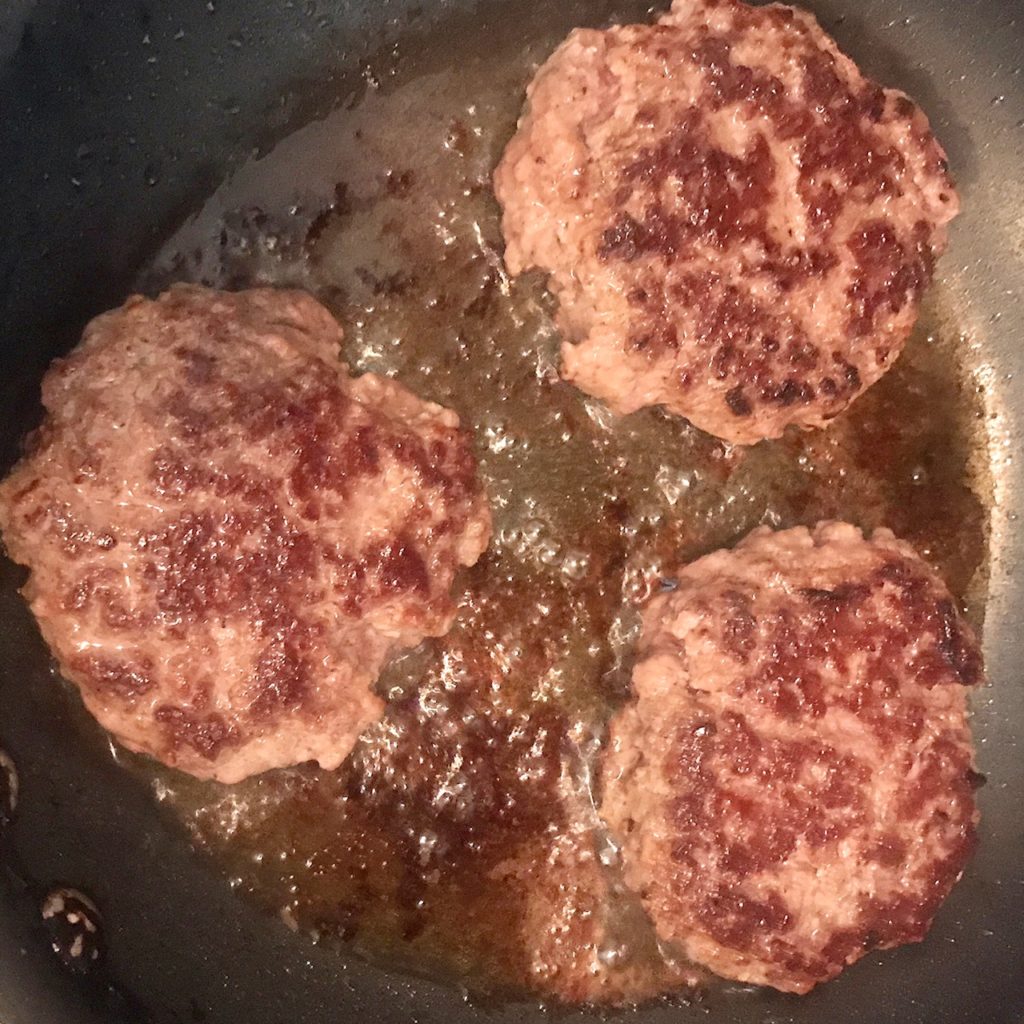 That's it! I normally remove excess grease by placing the burgers on a plate with a few layers of paper towels. As an alternative, you can also place the burgers on a cooling rack.
 If you found this recipe helpful, please share it. In addition, consider signing up for my weekly email newsletter so that you don't miss future updates. Thanks!
You Might Also Like: