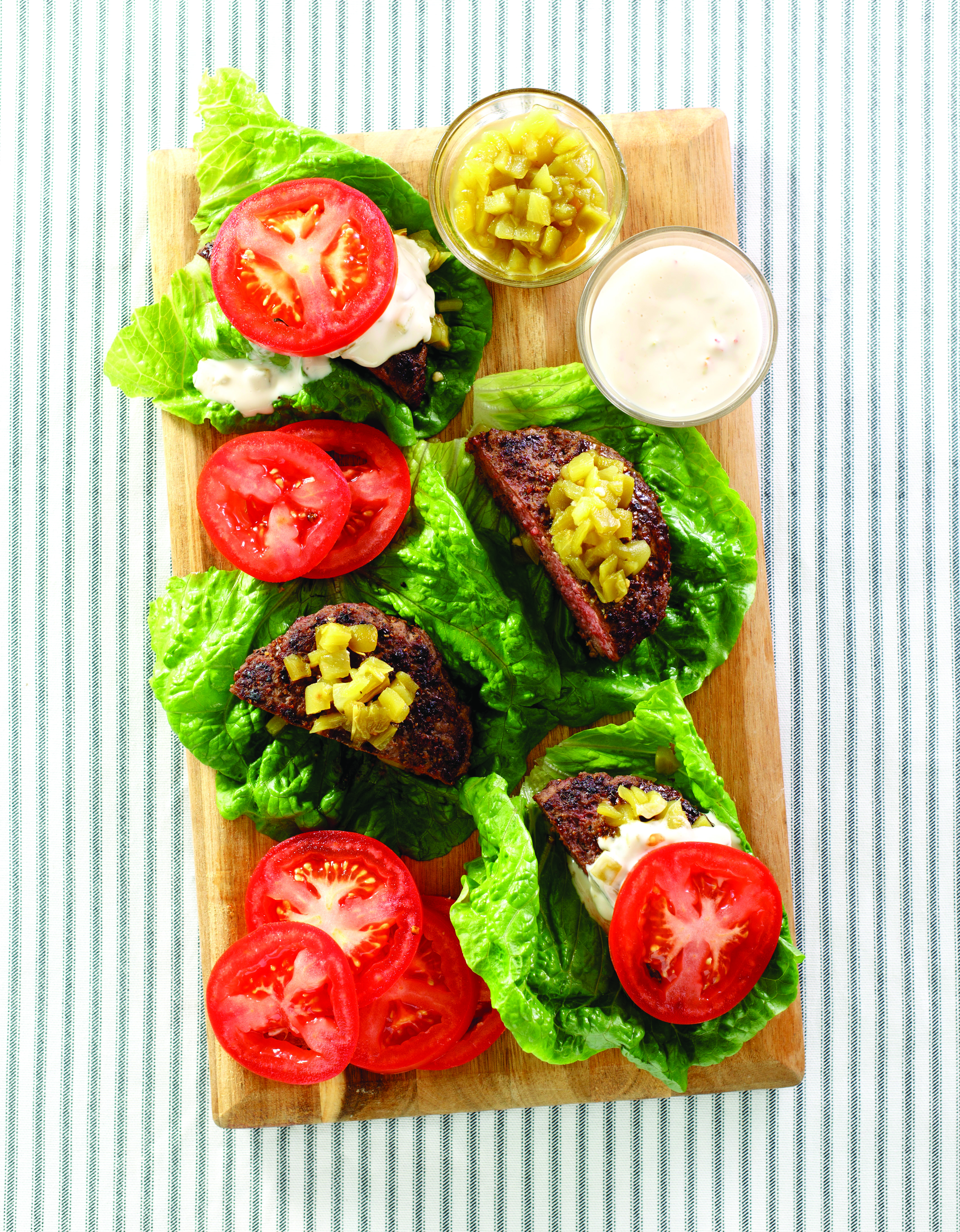 Earlier this month, Adams Media released The DIRTY, LAZY, KETO 5-Ingredient Cookbook – 100 Easy-Peasy Recipes Low in Carbs, Big on Flavor. It is a new cookbook from Stephanie Laska's DIRTY, LAZY, KETO series. (Stephanie has lost and kept off 140 pounds/half of her body weight with her keto dishes). All of the recipes have five or less ingredients besides salt, pepper, olive oil, and a few other kitchen staples. The recipes – from snacks to desserts – are also all 10g net carbs or less per serving. I especially enjoyed the lettuce boat recipe that is included.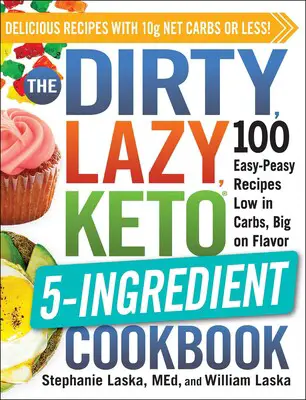 My review book has some great recipes. I primarily like recipes with real ingredients. (I don't like most artificial sweeteners, sugar-free foods, flour substitutes and the like so I skip those recipes.) Fortunately, there are plenty of recipes with "regular" ingredients like this lettuce boat recipe that I am sharing below.
Lettuce Boat Recipe
Romaine boats are surprisingly sturdy. Even when filled to the brim with cheesy queso, they still won't leak or fall apart! Perhaps due to novelty (or crunch), my kids actually prefer romaine leaves over hamburger buns. I make it a point to use them for all sorts of meals—sandwiches, tacos, wraps. No matter what your age, you'll have fun filling and eating this appetizing cheeseburger boat.
SLIP 'N' SLIDE QUESO BURGERS
Ingredients:
4 (85% lean) beef burger patties
1 (4-ounce) can mild green chilies, drained and chopped
1⁄2 cup queso
4 large leaves of romaine lettuce
1 large beefsteak tomato, diced
Directions:
1. In a large skillet over medium heat, cook all patties 5–7 minutes on each side. Using a spatula, cut patties in half. Remove from pan and set aside.
2. Drain fat from skillet, add chilies, and sauté 3–5 minutes.
3. In a small microwave-safe glass bowl, microwave queso 1 minute. Stir.
4. Lay romaine leaves on four dinner plates and fill each with equal amounts hamburger, chilies, queso, and tomato. Serve warm.
OTHER DETAILS
NET CARBS: 6G
SERVES: 4
PER SERVING
CALORIES 252
FAT 13G
PROTEIN 21G
SODIUM 363MG
FIBER 2G
CARBOHYDRATES 8G
NET CARBS 6G
SUGAR 2G
SUGAR ALCOHOL 0G
TIME
PREP TIME: 10 MINUTES
COOK TIME: 20 MINUTES
TIPS & OPTIONS
Additional low-carb toppings are welcome! Add to your heart's desire: jalapeno, pickle, avocado, onion, or grilled mushrooms.

No burger is complete without condiments such as no-sugar-added ketchup, full-fat mayonnaise, or mustard.
Excerpted from The DIRTY, LAZY, KETO 5-Ingredient Cookbook by Stephanie Laska and William Laska. Photographs by James Stefiuk. Copyright © 2021 by Stephanie Laska and William Laska. Used with permission of the publisher, Adams Media, an imprint of Simon & Schuster, Inc. All rights reserved.
If you found this post helpful, please share it. In addition, consider signing up for my weekly email newsletter so that you don't miss future updates. Thanks!
You Might Also Like