I mentioned in the SweetTweets post that Michael and I had taken a lunchbox making class at Taste Buds, a NYC kid and family focused spot that offers cooking classes and parties. For this event, the instructor focused on bento boxes (which literally mean "meal in a box").
There were five steps that the kids were instructed to take in order to create a healthy, colorful lunch.
1. First, line the bottom of the bento boxes with greens. (You can use any type of green that you like – lettuce, Romaine, etc.)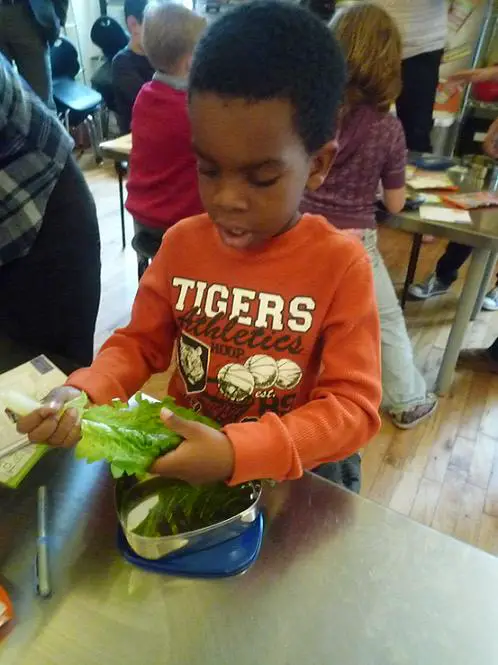 2. Next, place fruit on sticks/skewers in the color of a rainbow and place it on the bed of lettuce. (Red, orange, yellow, green, purple and blue corresponded to strawberries, oranges, bananas, melons, grapes and blueberries.)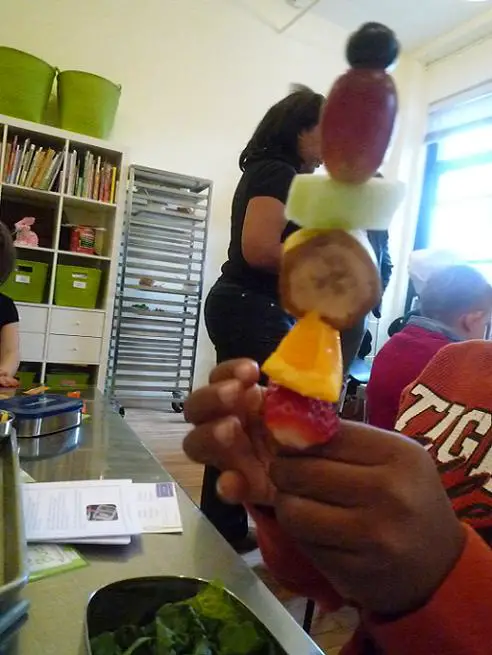 3. Then, pick from an array of healthy vegetables to make a salad on the bed of greens. (Michael chose broccoli and carrots.)
4. Use a variety of cookie cutter shapes (letters, pictures, etc.) to make shaped cheeses to put in the bento box.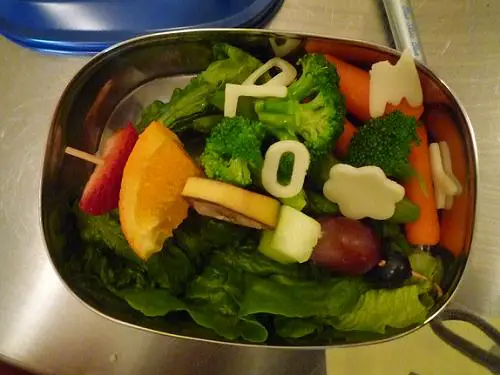 5. Last of all, make "sandwich sushi". You do this by cutting off the crusts of a slice of bread. Then, spread a thin layer of meat (like turkey) or sandwich spread (tuna salad, egg salad, etc.) on the bread followed by some thinly sliced vegetables (i.e. cucumber) on top. Roll the mixture a couple of times (sushi-style) and then cut the sandwich sushi into bite-size pieces.
That's it! You will have created an easy, healthy lunch with your child that they will enjoy. (Michael is a great eater, but he doesn't normally like broccoli which is one of my favorite vegetables. To my pleasant surprise, he enjoyed it that day. When I asked, "What was the difference today?" He rationally explained, "Well, I never had it with egg salad before." Note to self: Keep trying a wide variety of food combinations. You never know what will work!)
Related Posts: Easy sushi recipe: California roll/uramaki (inside-out sushi roll)