My sons have outgrown the "cute" backpack and lunch box phases.  They're mainly interested in sporty backpacks like NIKE. I still prefer specialty backpacks and lunch boxes though. Fortunately, there are several unique backpacks, lunch boxes, and lunch bags that are from NYC based companies. Below are my top picks…
This company has received numerous awards and accolades for their colorful, long-lasting canvas backpacks, lunch boxes, and wheelie bags. Their various products are available on Amazon, but they are currently priced better at Beatrix.com. Check their site for current prices.

2. Built NY, Inc.
BUILT has several stylish, durable lunch totes and bags. The totes are designed with high-quality neoprene (the wetsuit material). They are vinyl and PVC free. The insulated lunch totes are made with non-toxic polyester…they are pvc-, bpa-, and vinyl-free, tested for lead and phthalate safety. I recently attended a "Back To School" themed media event which featured some of their lunch bags. My favorite item was their
bento set
. It made me want to go to school or an office just so that I can pack a bag!

3. Crumpler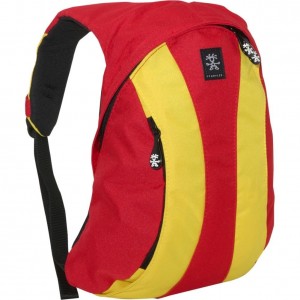 While Crumpler was initially founded in Australia to provide simple, quality cycling messenger bags, its headquarters are now in Brooklyn. Their line of products has also expanded to include a variety of bags…including backpacks. Style and durability are combined in Crumpler kids backpacks.

4. Fjällräven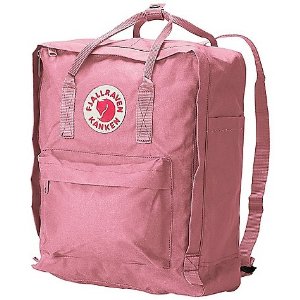 As a minimalist, I must admit that I love the clean lines of many Scandinavian products. Well, Scandinavian kids have been wearing Fjällräven's daypack (backpack) since it entered the market in 1978. The Fjällräven flagship store is in New York City though, so I'm claiming their classic designs…especially since their Kånken Classic Kid Daypack comes in over 25 colors.
5. milkdot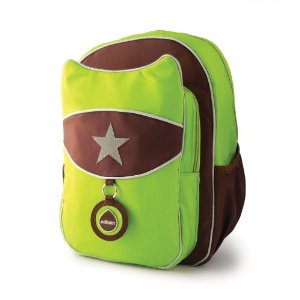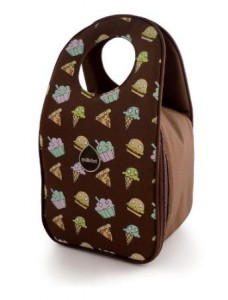 This New York-based company is praised for designing modern lunch bags and backpacks. In fact, their Stöh lunch tote recently received a "Top Choice of the Year" Award from Creative Child. If modern yet practical (i.e. the Stöh folds flat for easy storage) school items are what you seek, then you will get excited about their offerings. Since food is involved with the lunch bags, it's helpful to note that their lunch bags are PVC and phthalate-free. They have also been tested lead-safe by a CPSC accredited lab and are CPSIA compliant.

6. Skip*Hop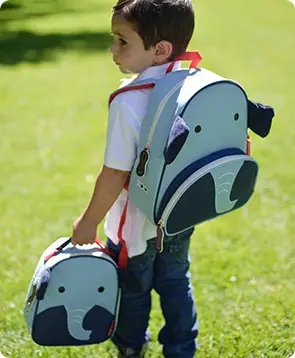 My kids have grown up with Skip Hop. (There was one point – back when Michael was a baby–where practically every mom that I new on the East Side of Manhattan had a Skip Hop diaper bag.) The great thing is that the company is constantly developing and expanding. Their Zoo Packs backpacks and coordinating Zoo Lunchies insulated lunch bags are the perfect little combination for animal-loving kids who are entering pre-k or kindergarten. I love those little Zoo Packs and bought one for my animal-loving nephew as a gift last year.
*Bonus (for moms going back to school in the fall)*
7. Vaya Bags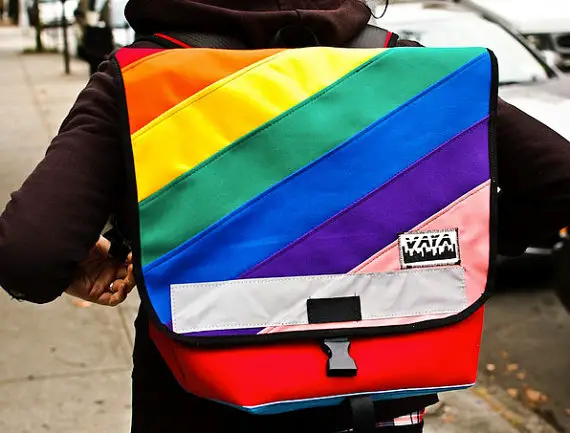 Vaya Backpacks are on the pricier side and that is why I just can't justify suggesting it as an option for any child who does not have a job. However, it is worth the splurge if you want a truly unique, custom-made backpack. Stylish, comfortable and eco-friendly, these waterproof bags are designed and hand-made by a small, woman-owned and operated company based in Queens.
{Post images courtesy of respective affiliates and sites. Updated; originally posted on 8/17/12.}