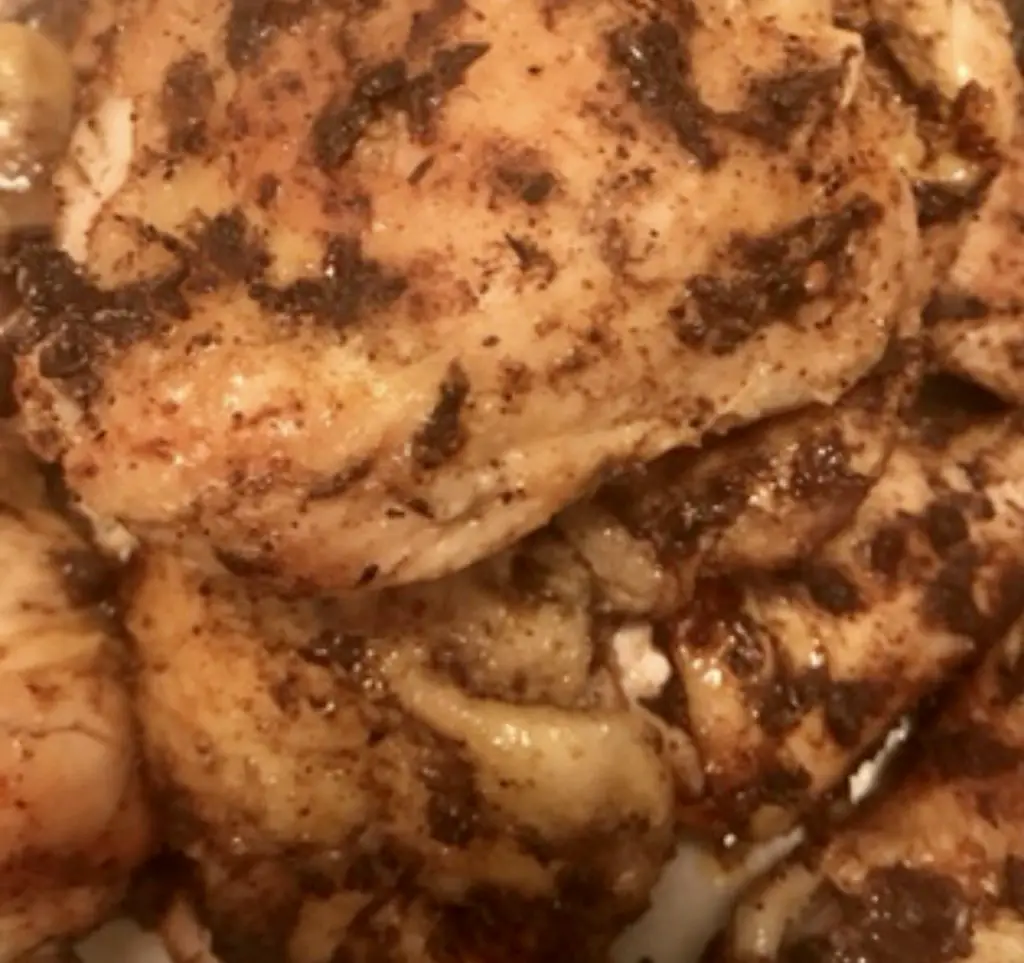 I couldn't share Caribbean recipes without sharing my second favorite recipe…an easy baked jerk chicken recipe.

While you can make your own jerk seasoning, I prefer to just use the one that my Jamaican friends use…Walkerswood Jerk Seasoning paste. With primarily natural ingredients (scallions, scotch bonnet peppers, salt, black pepper, allspice, nutmeg, cane sugar and thyme leaves) and at only 5 calories a serving, the premade seasoning saves me a lot of time and energy.

Anyway, this chicken is definitely on the spicy side, so plan accordingly if it is for the family dinner. (One of my sons can handle the heat, but one can't!)
Easy Baked Jerk Chicken Recipe
Easy Peasy Jerk Chicken Recipe
Yield: 4 servings
Ingredients:
·      2 lbs chicken, cut up into pieces
·      3 tbsp Walkerswood Jerk Seasoning
·      Seasoned salt and pepper, to taste
Directions:
Season the chicken with the salt, pepper and two tablespoons of the jerk seasoning. Cover and refrigerate the seasoned chicken in a container the night before (or at least 2 to 3 hours before cooking).
Preheat the oven to 350 degrees Fahrenheit.
Place the marinated chicken into a pan and let it bake uncovered for 30 minutes in the oven.
Turn the chicken over and spread the last tablespoon of jerk seasoning on top of the chicken. Let it bake uncovered for 30 minutes on this side before removing the baked chicken from the oven.
Rice and beans, cabbage or macaroni and cheese are all great sides to serve with Caribbean dishes. Enjoy!
 If you found this recipe helpful, please share it. In addition, consider signing up for my weekly email newsletter so that you don't miss future updates. Thanks!