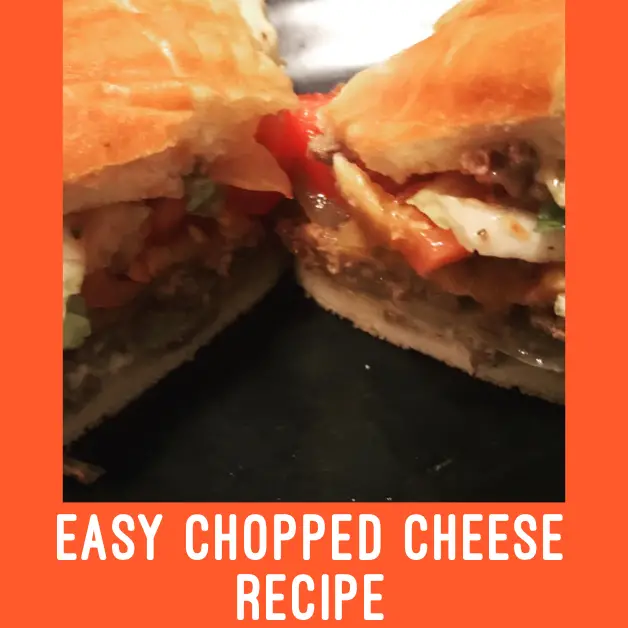 A couple of weeks ago, I asked my husband and sons for some new meal suggestions. They asked if I could make a chopped cheese recipe. I had questions…
What is a chopped cheese?
Although I have lived in New York City for almost 30 years, I had never heard of a chopped cheese sandwich. After my family described a New York chopped cheese, I said, "So basically you want a chopped up cheeseburger with grilled onions on hero bread?"
What is in the sandwich?
After checking some online sources (Wikipedia, First We Feast), I realized that a chopped cheese sandwich had simple ingredients. Ground beef, onions, American cheese, lettuce, tomatoes, mayonnaise and ketchup on a toasted hero are the basic ingredients.

It's pretty flexible though. Some people add peppers, bacon and other condiments like hot sauce or barbecue sauce. In a pinch, some people even use rolls instead of hero bread. (For our chopped cheese sandwiches, I switched out the American cheese for cheddar cheese.)
Chopped Cheese Recipe
The actual recipe is pretty straightforward.
Chopped Cheese Recipe
Servings: 4
Ingredients:
1 lb ground beef
Desired beef seasonings (salt, pepper, etc.)
1 tbsp olive oil
1/2 medium onion, sliced
4 slices American cheese
4 hoagie rolls
1 cup lettuce, shredded
1 tomato, sliced
Desired condiments (mayonnaise, ketchup, etc.)
Directions:
1. Divide the seasoned beef into 4 patties.
2. Fry the patties in a large nonstick pan over medium heat until the burgers are cooked medium-well. Drain any excess oil from the pan.
3. In another nonstick pan, sauté the sliced onions in oil over medium heat until they are softened.
4. Place the onions in the pan with the burgers. Using a spatula "chop" the burgers and onions together over low heat.
6. Place the cheese on top of the chopped meat and onions. Cover for about 30 seconds so that it can melt.
5. Toast the hero bread and put your desired condiments on them.
7. Spread the meat and cheese mixtures on the hoagie bread.
8. Add the lettuce and tomatoes on top before cutting the hoagie.
Recipe Notes
-I just used salt and pepper to season my beef.
-"You have to make the beef into burgers," my son insisted. It didn't make sense to make the burger just to deconstruct it BUT he was right.
–Don't chop/mix the cheese into the meat mixture. It doesn't make logical sense…but the cheese isn't disturbed.
-I used my Foreman grill to quickly toast the bread. You can use your oven though.
Why is it called chopped cheese?
Since you don't chop/mix the cheese into the meat mixture, then WHY is it called chopped cheese? Inquiring minds (mine!) wanted to know. This is what I found out…
There is speculation that the sandwich was influenced by an Arabic specialty, dagha yamneeya (دقة يمنية), which is essentially cooked chopped meat and vegetables served with Yemeni bread.

WIKIPEDIA
The chopped cheese name might not make sense but the sandwich is easy to make and tastes great!
If you enjoyed this chopped cheese recipe post, please share it. In addition, consider signing up for my weekly email newsletter so that you don't miss future updates. Thanks!
You Might Also Like