Congrats to the winner, Sonya!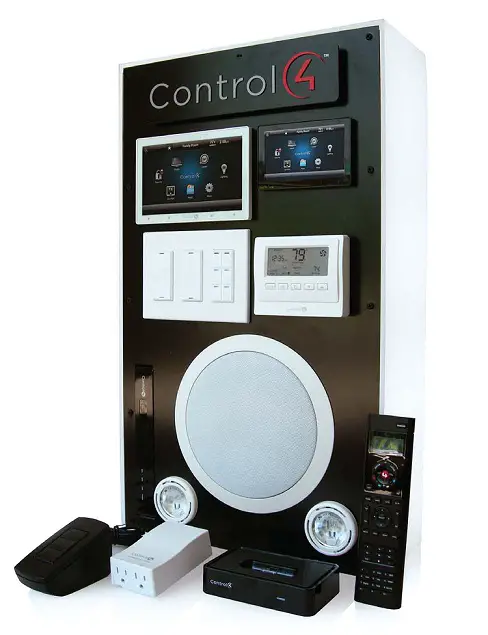 Who wouldn't want a little more Control?

Imagine a house that remembers to lock itself at 10 pm.
Shades that close as the sun hits.
A home theater setup that takes care of lights, sound and picture with one touch.
With Control4, everything works together the way you want it to…and Control4 is giving one lucky Mom in the City newsletter subscriber a "Smart Home In A Box" package (with a value of $2,000)!
Take a peek at what Control4 has to say about what is included in this home automation and smart home control package:
The Control4 HC-250 is a sleek, small and powerful controller that delivers instantaneous, interactive control for single-room systems, universal remote replacements or as a way to deliver on-screen control to every television in your home – think of it as the brain of your smart home. A powerful 1GHz processor running the Control4® award-winning operating system delivers instantaneous, interactive control and makes the HC-250 a versatile and powerful player in any control system.
Control4 SR-250 System Remote Control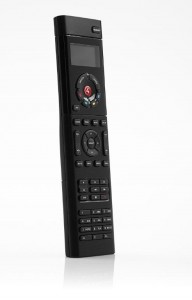 Total control in the palm of your hand. The SR-250 remote comes equipped with a high visibility screen and backlit keys for easy use in any lighting situation. Single button press affords quick access control, allowing you to turn on you're a/V gear and start watching or listening to your favorite movies or tunes instantly. Wireless connectivity means no more pointing the remote at the TV while bi-directional communication allows for seamless communication with the Control4 home automation system enabling you to receive status information or control any connected device throughout your home. Ditch all other remotes in your house… this one does it all!
Freedom is placed at your fingertips with Yale Real Living, the next generation of home security locks from Yale®, a trusted name in security since 1840. As part of Control4 home system, you can experience a new type of security—it all starts by entering a user code to enable a welcome scene that disarms the security system, activates lights, and can even adjust the thermostat, depending upon your smart home system. Gain peace of mind by knowing when family members or friends come and go and have the ability to remotely lock or unlock your doors. The lock ensures that your home is always secure and you always remain in control.
Control4 MyHome Device License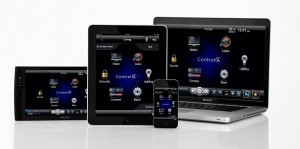 Turn your smart phone, tablet or personal computer into the ultimate remote for your Control4 home automation system. Control your home. Your way.
In a Control4-enabled smart home, MyHome apps work with your system over the WiFi network in your house. All this happens securely because only authorized devices can connect to your system. With either a single device or multiple-device license (site), it's easy to control your home from an iPhone, iPod Touch, iPad, Android smartphone or tablet, or a PC or Mac.
Control4 4Sight License
Because every Control4 product ships with a brain built-in, that means they also have the ability to keep getting smarter. Depending on your lifestyle and preferences, 4Sight Internet services could kick up the intelligent quotient of your home control to a whole new level, giving you control from anywhere. A bundle of smart, secure, premium services that let you enjoy control on-the-go from your favorite mobile device including: 24×7 home monitoring & control from anywhere, remote home programming & support (online access for your dealer), and instant email alerts based on events in your home so you're always in-the-know.
Lighting Control Device
Enjoy smart lighting throughout your entire home. From wireless dimmers to switches smart lighting control offers a range of benefits. Through smart energy management you can reduce energy waste and help to lower your utility bills by setting lights for maximum efficiency and motion sensor to turn off lights in unoccupied rooms. Lighting control also allows you to create custom lighting scenes, personalizing your lights to create whatever mood you desire be that gentle wake-up scenes, romantic mood lighting, darkened home theater for Friday night movies, or "welcome home" to ensure your family never enters a dark home again."
In addition, you will receive system design and installation up to $500. A total value of $2,000!

To enter to win this amazing giveaway, please let me know which aspect of a Control4-enabled smart home appeals to you the most in the "Comments" section below. For an additional entry, please encourage your NYC area family and friends to sign up for the Mom in the City weekly email newsletter. (You can use social media, email or good old-fashioned word of mouth. I really don't have a preference. Simply leave a second comment sharing how you helped to spread the word. Thanks! ) The winner will be picked by random drawing on Friday, August 3rd at noon. Good luck!

Since this is a rather large giveaway, I want to make sure that everyone is clear on the official rules: No purchase is necessary to win. Entrants must be at least 18 years old and reside in the continental U.S. The winner must redeem prize within 72 hours of being notified via email or forfeit their prize. The odds of winning depend on the number of entries received. All applicable taxes are the responsibility of the winner. This giveaway is void where prohibited by law.
FYI: I am not being compensated for hosting this giveaway. Initially, I was offered this package and requested that one of you be able to enjoy it instead. (I already have more tech devices in my home than I need and I think that one of my "smart"readers deserve a smart home!)