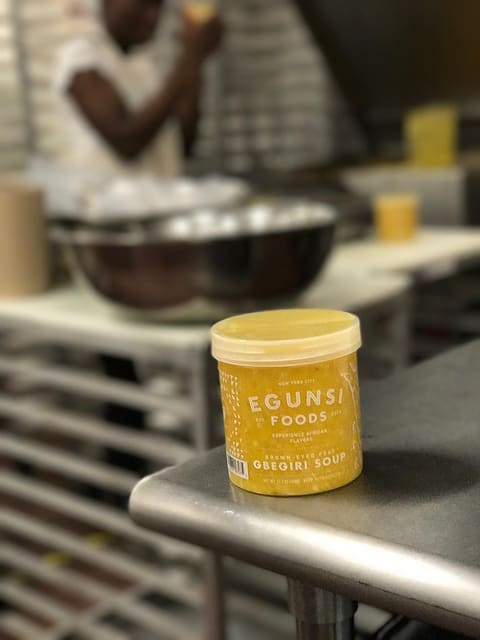 Harlem Whole Foods opening TODAY (July 21st). While that is great in and of itself, I'm most excited that this store will be carrying my friend Yemisi's line of EgunsiFoods West African soups. The soups are also great as sauces. I love all of them, but the egunsi one is my absolute favorite. If you enjoy supporting local small businesses, women-owned businesses and/or minority-owned businesses, please go to the Harlem Whole Foods to purchase Yemisi's products. Opening week (7/21-7/27) is especially important.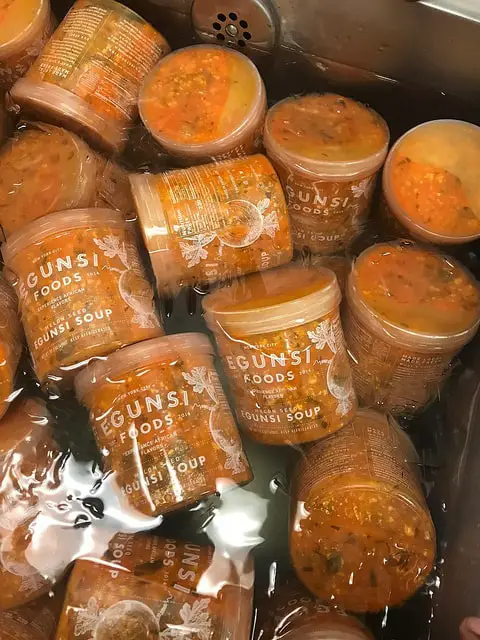 I have mentioned Yemisi several times on the blog over the years and I'm SO excited about this milestone in her life. She has poured so much time, energy, money, and attention into her products and I'm thrilled that all of her hard work is starting to pay off! Yemisi is not one to "toot her own horn" but I'll toot it for her. "Toot! Toot!" 🙂 A group of friends will show how proud we are of Yemisi by sharing our purchases on social media – to let Whole Foods and everyone else know that they are lucky to have her delicious soups in their Harlem store. If you would like to join in, share a picture of one of Yemisi's soups on any (or all!) of your social media channels. (Add #EgunsiFoodsInHarlem to your message so that we can follow along.)
Below are the social media urls for both EgunsiFoods and Whole Foods so that you can include them in your messages:
-Facebook: https://www.facebook.com/Egunsifoods/; https://www.facebook.com/WholeFoods/
-Instagram: https://www.instagram.com/egunsifoods/; https://www.instagram.com/wholefoodsnyc/
-Twitter: https://twitter.com/egunsifoods;  https://twitter.com/wholefoods
Thanks in advance for any support that you can provide!