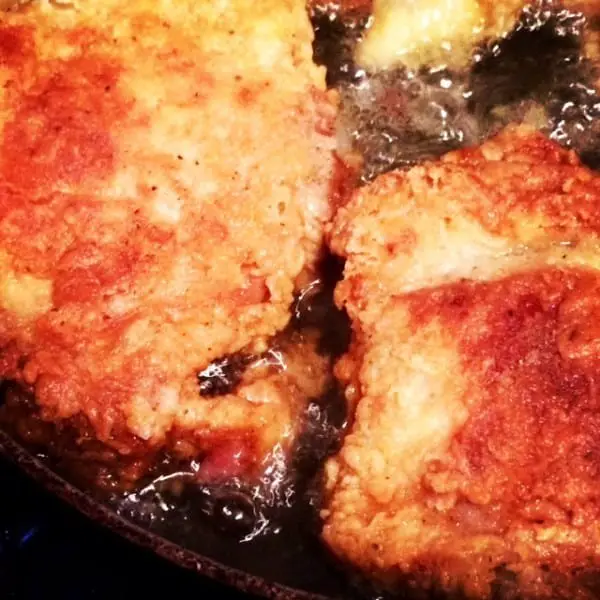 Last week, Reggie and the boys were watching Diners, Drive-Ins and Dives. On that particular episode, there was a restaurant owner who was sharing what he included in his signature garlic fried chicken recipe. I took notes and recreated it for my guys last night for dinner. If you like garlic, you will love this recipe as a treat.
Garlic Fried Chicken Recipe
Ingredients
1 lb chicken thighs
Salt
Black pepper
Garlic powder
1 packet of Goya powdered chicken bouillon*
3 cloves fresh garlic, minced
2 tsp olive oil
1 cup buttermilk
2 cups all-purpose flour
Instructions
Season the chicken with salt, black pepper, garlic powder, chicken base, fresh garlic and olive oil. Let it marinate for a minimum of two hours.
Cover the marinated chicken with buttermilk.
Cover the buttermilk chicken with flour that has been seasoned with salt and black pepper.
Fill a frying pan ½ way with the oil and heat it over a medium flame. (You will know that the oil is ready for frying the chicken when you can "bounce" a couple of drops of water off it.)
Using tongs, place the chicken in the oil and allow it to fry for 20 minutes over a medium heat. Turn the chicken over and fry it for another 20 minutes on the other side over a medium heat. Cut a slit into the thickest piece of chicken to make sure that it is thoroughly cooked. (Bloody fried chicken is the worst!)
When the chicken is finished frying, place it on a plate covered with paper napkins. (The napkins will absorb the excess oil, so that the fried chicken won't be "greasy".)
*The restaurant owner used chicken base in his garlic fried chicken recipe but that was not available at my grocery store. I used one packet of Goya powdered flavored chicken bouillon instead.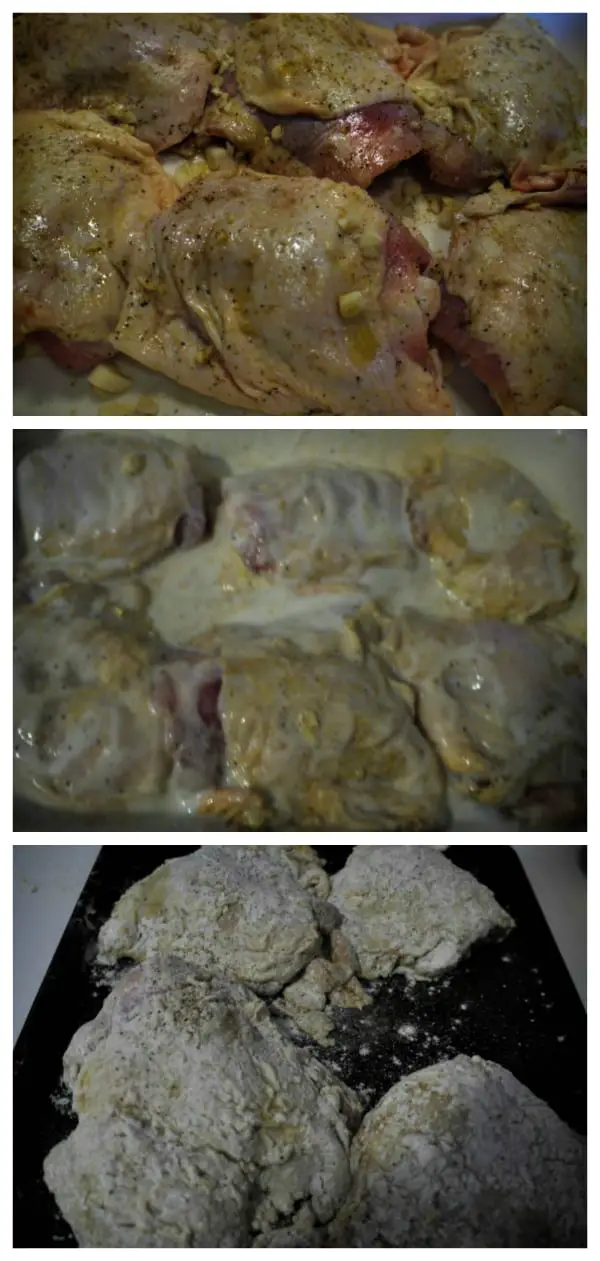 My family really enjoyed this dish. I think that I will use this recipe (minus the buttermilk, flour and frying portion) for a healthier garlic baked chicken in the future since my family really likes garlic. I'll let you know how it goes!
(After all of that, I realized that the restaurant's recipe for garlic fried chicken is on Food Network's site. Head smack!)