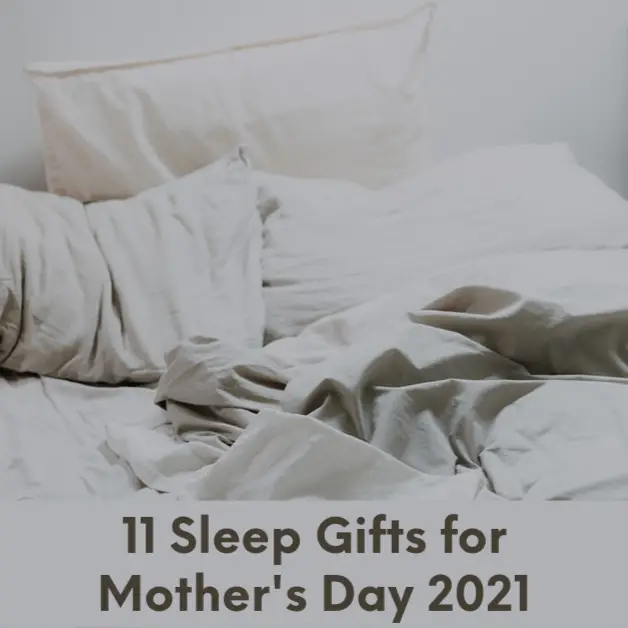 We are coming out of some anxiety-inducing times. There have been more things pulling on us moms than ever before. In addition to the normal demands of life (family, work, etc.), a pandemic and a racial reckoning have rocked our worlds. Being peaceful and optimistic has definitely been a deliberate choice! I don't know about you but the uncertainty has definitely caused some restless nights over the past year. Since a lack of good sleep can take a toll on health, I think that a good night of sleep is the best gift that moms can get for Mother's Day 2021. It's the gift that keeps on giving!
As my regular readers know, I'm a big fan of sleep. Sleep is for the strong! To help moms get a good night of sleep, I have picked 11 gift ideas that I think will help moms sleep more soundly and wake up refreshed.
Good Night of Sleep Gifts
1. Blackout Curtains: They help block out the light so that you can sleep more soundly in the darkness.
2. Books: Reading before bed can help you sleep better. I think that physical books are better for pre-bed reading. Try to stay away from ebooks at night so that you can disconnect from blue light. (I wrote about blue light in the Important Eye Health Tips post.)
Two books that I recently bought are A Woman's Guide to Earning More, Building Wealth, and Gaining Economic Power and Effortless: Make It Easier to Do What Matters Most.
3. Ear Plugs: Block out sounds that might interrupt your rest with these sleeping aids.
4. Essential Oils: Lavender and other relaxing oils are good to include in your pre-bed shower or bath. Another option is to spray an oil-infused sleep mist.
5. Herbal Teas: Drinking herbal teas (like chamomile) before bed can help with a better night's sleep.
6. Journals: Sometimes, you just need to get jumbled thoughts out of your head. Journals are perfect for doing so. I love journals and requested the "What is Mine" notebook from stormy nesbit as one of my Mother's Day gifts.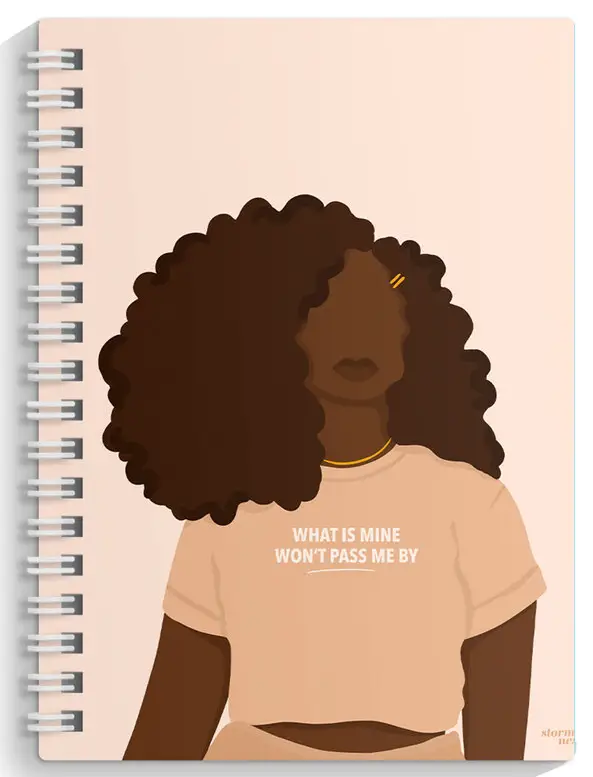 Credit: stormy nesbit
7. Meditation or Breathing Exercise Apps: Many people find that guided meditations help them to relax. Fortunately, there are several excellent app options. Headspace is really helpful for beginners. Calm is another great option – especially for those with some meditation experience.
8. Pillows: The right pillow can change your sleep life. New pillows can even be customized to the user. Choose one based on the recipient's sleep posture so that it can help provide the best neck and spine support.
9. Sleep Masks: They block light so that you can sleep more comfortably. I suggest getting a silk or satin sleep mask set as a special gift treat. The Kitsch Satin Sleep Set (that I have) comes with a scrunchie and pillowcase too. I love it.
10. Sound Machines: There are many options that have been designed by sleep experts. White noise machines are especially popular for blocking out unwanted noise. The Brookstone Sleep Sound Mixer is a wonderful option. (Before I was married or had kids, I loved going into the Brookstone store to sit in their massage chairs and test their various relaxing gifts. I have bought some memorable gifts from that store over the years.)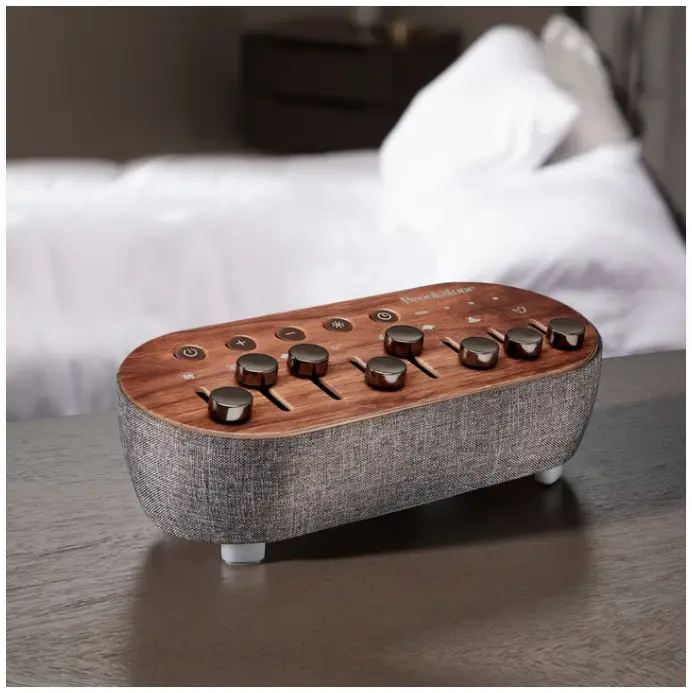 11. Weighted Blankets: Their deep pressure stimulation has a calming, relaxing effect on many people. A fellow mom raved that her weighted blanket "acts much like a tight hug".
Since sleep is important for overall health, anything that makes rest more blissful is wonderful. I really can't think of a better way to show love for sleep-deprived moms this year. I think that tired moms will really want any of these gift options that will help them rest more deeply.

If you found this post helpful, please share it. In addition, consider signing up for my weekly email newsletter so that you don't miss future updates. Thanks!
You Might Also Like