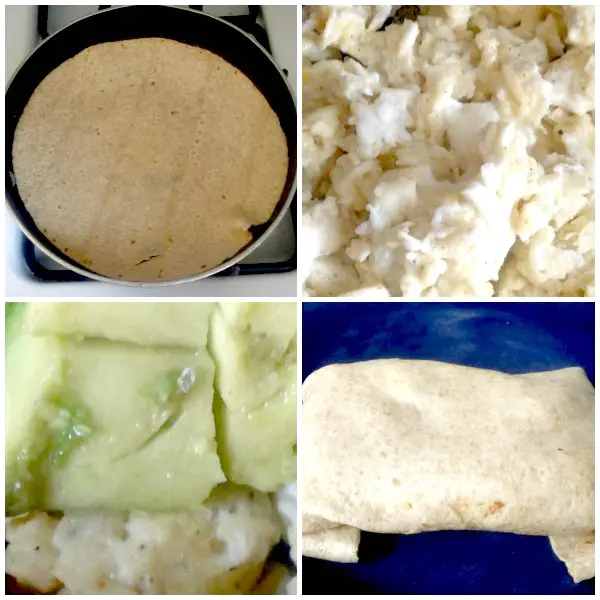 Now that NYC school is back in session, I have been focused on new breakfast and lunch ideas for the kids. At my home, dinner is consistently easy but breakfast and lunch require a bit more thought. I have mentioned before that my kids are not big breakfast fans, so I'm constantly trying new things. Earlier this week, I was over my friend/hairdresser's home and she made me an egg and avocado sandwich for breakfast. Originally, my friend fried the egg in oil and served it with the avocado on wheat bread. It was really good, so I decided to make it healthy(ish) and try it out for Michael since he loves to eat avocado.
To make the egg and avocado breakfast wrap, I scrambled 2 eggs (1 whole egg plus the egg whites from the second) using a non-stick cooking spray. Then, I placed the eggs along with avocado slices and sea salt on a warmed whole-wheat tortilla. (The larger crystals in sea salt or kosher salt really bring out the flavor of the avocado!) It was delicious.
Alas, this breakfast still didn't entice Michael or Sean (they still only likes eggs in quiche). Oh well…at least I found a new favorite breakfast :-). I just add a little protein from whatever leftover meat I have in the refrigerator… In any event, if you and/or your kids like eggs and avocado, try this quick, healthy breakfast treat.