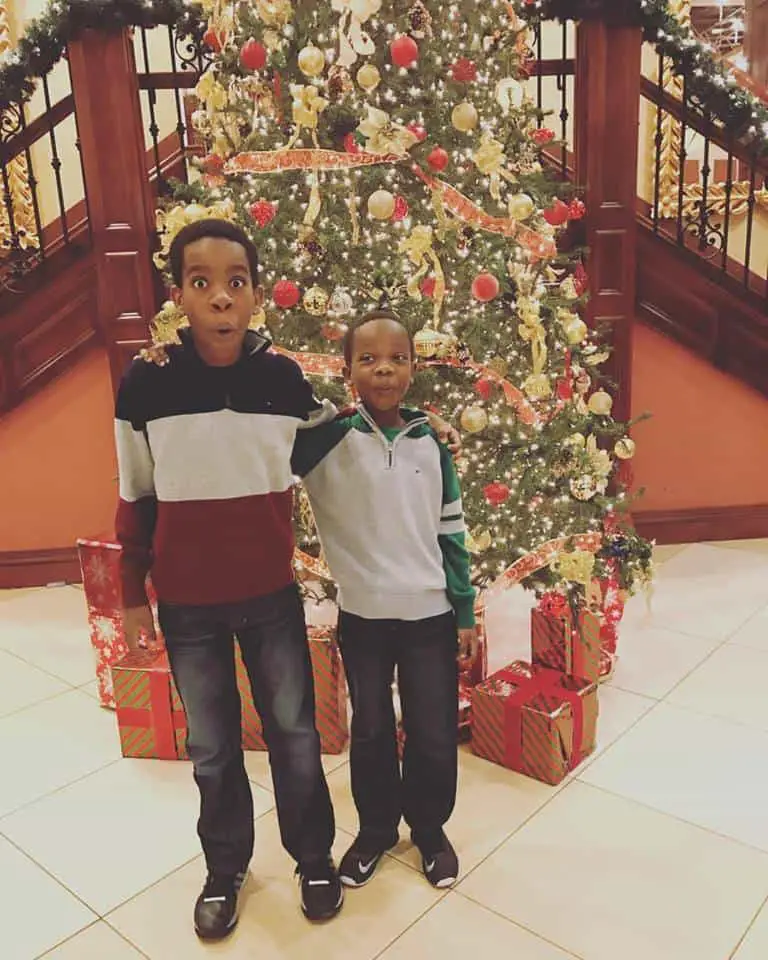 I already shared my sons' 2016 holiday picks (11 Top "Boy-Approved" Holiday Gift Ideas for Tween Boys 2016). This week, I'm going to share favorite holiday gift ideas for tween boys that I have pulled together from my mom friends who have tween sons. Below, are our top 10 picks:
1. Poseable, playable action figures (i.e. Star Wars toys) are popular. A family friend has been gifting my sons with Funko's Pop! Vinyl figures for the last few Christmas seasons and the boys really appreciate them. The Dancing Groot one from the Guardians of the Galaxy movie is sure to be well-liked this season.
2. Family travel is one of my favorite ideas. At a certain point, kids have more than enough "stuff". The memories gained from family trips are more lasting. Visits to Disney World and a family cruise have been some of our "big trip" favorites but local trips (i.e. Coco Keys and Rocking Horse Ranch) have been wonderful also. Getaways (day trips & beyond) are so valuable. As an examply, my family recently went on a media trip getaway to Villa Roma Resort and it was amazing!
3. What are the boys in your life interested in learning? Classes can support their growth. For my sons, swimming (both), acting and dance (Sean), and computer programming and martial arts (Michael) would be great picks. On that note, does anyone know about Krav Maga? That is what Michael wants to take after he becomes really great at swimming.
4. Classic board games are great family gifts. For ideas, you can read the 21 Family games that are fun for all ages post.
5. If your sons appreciate clothes (like my son Sean!) clothing or gift cards to clothing stores are perfect, practical gifts. My father sends a box of clothes to my sons each year and it's one of Sean's favorite gifts. If you need store ideas, the 10 Stores to Shop for Tween Boys Clothes post has some great options. (Can someone please send me a box of clothes each year?! 🙂 )
6. If your sons like watching television or movies, get them their favorite DVDs. A Netflix or DVD.com membership is also great. My family bought a membership to DVD.com, a Netflix company, this year and we really enjoy it. Instead of buying a movie on demand each week from our cable company, we simply order dvds online for less than $10 a month.
7. Many boys love electronic gifts. Top picks for this year include the iPad Mini 2, Fire HD Kids edition, Nintendo 3DS XL, Nintendo Switch, Sony PlayStation 4 Pro, and XBox One S.
8. Experience gifts are excellent – especially when you live in (or near) a major city. Sporting events, theater tickets, shows (i.e. Pip's Island) and museum memberships are just a few options.
9. For Christian families, Bible-based gifts are also special. In the past, my kids have appreciated the Flexi Bible and the Action Bible. Recently, Kingstone Comics sent me some of their materials to review. As a Christian mom whose sons love comic books, I was impressed with their comic books and graphic novel Bible trilogy. They are a great, boy-friendly way to get your sons to read through the Bible!
10. If all else fails, consider giving  cash or gift cards to their favorite stores. Book, toy, clothing and movie gift cards are usually best.
For more ideas, you can see the 2016 Amazon Holiday Toy List for boys ages 8-13.
If you have sons, please let me know if I missed any of your picks for favorite holiday gift ideas for tween boys. Thanks!