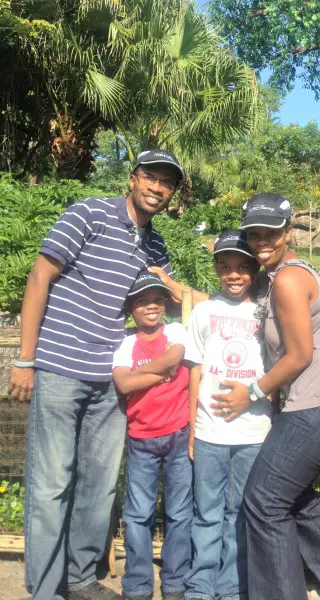 The "Keep it simple and straightforward" version of the KISS principle is one of my favorite sayings. It's my approach to practically every area of life…including family travel planning. That is why KISS was the first thing to pop into my mind when I was asked to share some easy family travel planning advice as part of a compensated MasterCard campaign.
Family vacation planning has the potential to be stressful, but it doesn't have to be. I can honestly say that planning family trips is not the hard part for me. The resulting laundry afterwards is more of a hassle for me than anything…but that's another topic! Below, are a few tips that help me to keep family travel planning simple and straightforward: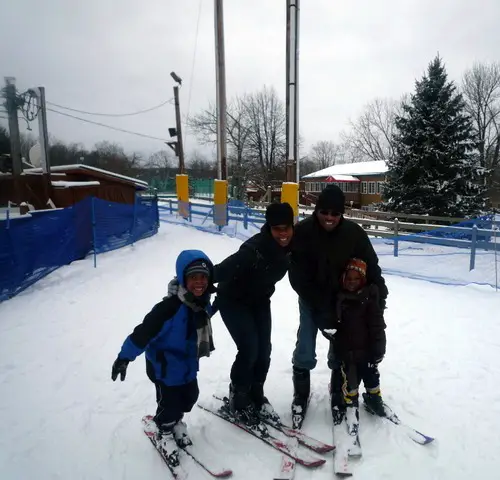 –Keep in mind those who are participating in the family trip…and plan accordingly. For instance, I am aware that my husband Reggie and my oldest son Michael are primarily concerned about the food wherever we go, so I make sure that there are a few great places to eat nearby. Meanwhile, my youngest son Sean is more adventurous and artistic. He cares more about experiencing new and different things, so I have to make sure that at least one new experience is included in each family trip.
–Investigate available options before you go on your trip. I like to have a loose plan of what we're going to do together as a family before we leave for our trips. I include a few "musts" to make sure that everyone gets to experience what is most important to them plus several "maybes" in case we get bored. A little bit of structure plus a little bit of spontaneity equals a whole lot of fun!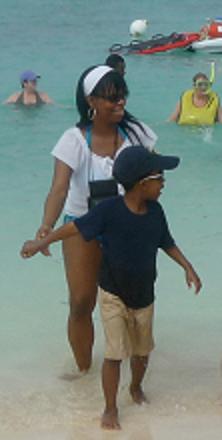 –Set aside time to just hang out together and enjoy one another's company. In the hustle and bustle of day-to-day life, it can be easy to get busy and rush through the days. Vacation time doesn't have to be so busy and over planned.
–Savor the moments. When everything is all said and done, something inevitably will not go according to plan. Decide beforehand that you will do your best to just take things as they come and enjoy this special time with your family. The crazy thing is that often it's the unplanned, relaxed times that family members tend to remember the most. Due to my line of work, my kids have been very fortunate – they have been on cruises, to Disney World and many other places. However, when asked about their favorite parts of a trip, they usually answer with something totally random…like how we all got caught in the rain in a thunderstorm running back to the hotel or how we laughed so hard during pillow fights at the hotel. You just never know what moments are going to be the most memorable…so try to savor as many of them as possible!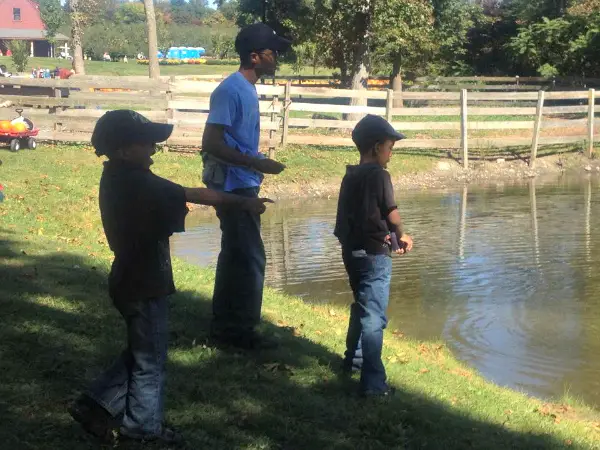 In any event, those are my easy "KISS" family travel planning tips. If you are around on Monday, June 23rd from 9pm to 10pm EST, please consider joining the related Traveling Mom "Easy Family Travel Planning: Tips & Ideas with MasterCard's Cheryl Guerin" Twitter Party. I will be one of the panelists. In addition to sharing ideas, we will all learn more about MasterCard cardholder travel benefits. That works for me, because I have a MasterCard AND I plan on traveling to Virginia with my family this summer for a wedding and family reunion. I actually have a MasterCard Platinum, so I'm looking forward to hearing more about both the
Concierge service and the Priceless Cities offers. I need to put my card to work for me. Did I mention that $50 gift cards would be given away during the Twitter Party? They will. I hope to see you there!

Disclosure: This post has been compensated by TravelingMom and MasterCard