It's National Caramel Day. Enjoy!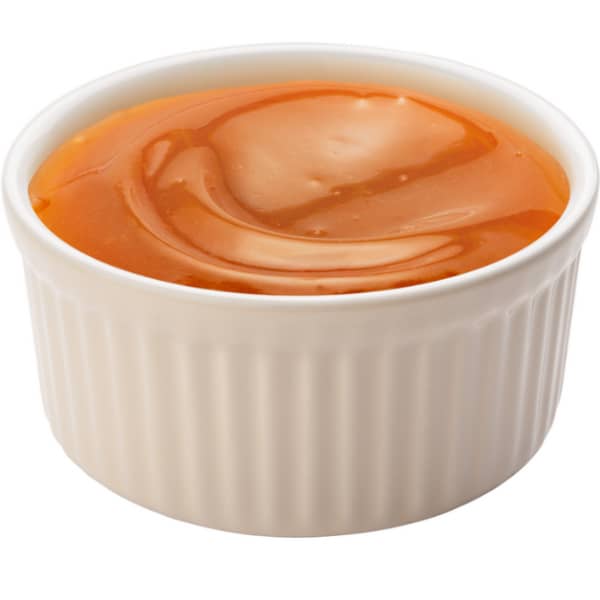 I volunteered to bring a fruit platter to a gathering of friends a few days ago. Since there was going to be a mixture of adults and kids, I decided to add a sweet caramel dip to the mixture of apples, grapes, pineapples, and strawberries. At first, I considered buying a jar of caramel from the store but then I remembered how easy it was to make caramel sauce with condensed milk. You can make a delicious caramel sauce with just one ingredient – a 14 ounce can of sweetened condensed milk! Everyone who tried it loved it and my kids asked me to make it again soon so I'm sharing the recipe below…
Make Caramel Sauce with Condensed Milk
One Ingredient Caramel Sauce (Oven Method)
Ingredient
1 (14 oz.) can sweetened condensed milk
Instructions
Preheat oven to 425° F.
Pour milk into a glass baking dish (a 9-inch pie plate or 8-inch square baking dish are both great options).
Cover the dish with aluminum foil.
Place the dish in a larger shallow pan.
Fill the larger pan with enough hot water to surround the dish with the milk in it (approximately 1/2 an inch).
Bake for 50 to 60 minutes (until the milk has turned thick and caramel-colored).
Pour the caramel sauce into a small bowl and use a whisk to beat the sauce until it is smooth.
This recipe simply merges the instructions from Carnation's dulce de leche recipe on their site and Eagle Brand's homemade caramel sauce recipe on their site. The baking time on the latter is WRONG. It says to "BAKE 1 3/4 to 2 hours." If you do that, you will have some burnt, crunchy caramel – like I did the first time that I tried it!
Enjoy your Caramelized Milk/Dulce de Leche/Homemade Caramel Sauce…whatever you want to call it :-).
{Top post image courtesy of Canva}