I enjoy giving gifts to people whom I love. There is no woman that I love more than my mom so I want to share my very favorite gift that I gave to her last year. It's a Bay Alarm Medical home alert system. I think that it's the perfect Valentine's gift for an aging parent. (It's not jewelry or a beauty cream – although those are nice too.
I know that a "medical home alert system" doesn't sound especially warm and fuzzy but it has brought both my mom and myself another layer of peace. Several years ago, I wrote about the fact that my mom had two heart attacks in the Beautiful Sky post. Fortunately, she has been in great health since then. I still get concerned about her though – especially since I live so far away.
I have siblings who live in Virginia near my mom but it's not the same as being there myself. Last year, my oldest brother, my mom and myself were having a conversation. Since my siblings who live in Virginia help with local things (like cutting the grass, spending more physical time with my mom, etc.) I volunteered to get my mom a medical home alert system in case a problem arose when no one was around.
After initial pushback (parents!), my mom agreed. I put on my "researcher" hat and started researching the best medical home alert systems. After doing my due diligence, I chose to purchase the Bay Alarm Medical home alert system. Words can't express how glad I am that I did so – especially during these pandemic times.
Bay Alarm Medical Home Alert System Highlights
It was less than $100 for the setup – including the unit and an (optional) lockbox.
I only pay $19.99/month to maintain the service.
My mom (who is not especially tech-savvy) says that it's easy to install and to use.
Bay Alarm Medical's customer service and communication are EXCELLENT. In August, they notified me that my mom's unit had lost its signal. After calling my mom, I realized that there was a big storm in her area that had knocked out the power. Bay Alarm told me before she did!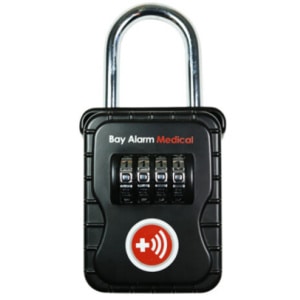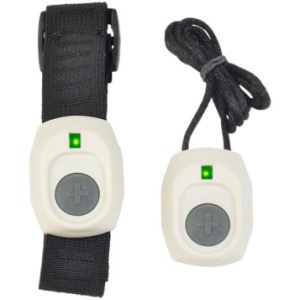 I appreciate this service so much that I reached out to the company to form a partnership. If you or any of your loved ones are considering purchasing a medical home alert system, please consider using my Bay Alarm Medical link to do so. You can get FREE shipping and up to 20% off select plans until 2/1/21. (They also offer 30-Day risk-free trials year-round so that you can test out their service for yourself.)

Feel free to email me any questions that you might have. From both research and personal experience, I give Bay Alarm my highest recommendation.
In any event, I think that protecting your loved ones is the perfect gift. Buying a medical home alert system for Valentine's Day (or any day) is a sweet way to show your aging family members and friends how much you care!