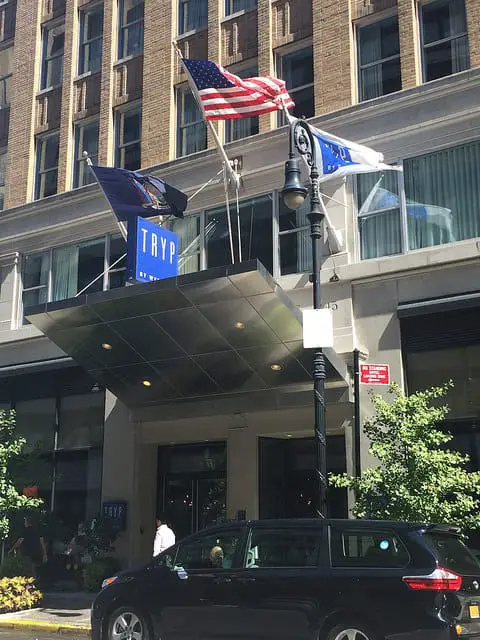 There is something wonderful about being alone by myself for a long stretch of time. Since I work from home, I normally get that time when my husband (a teacher) and sons are at school for the day. While I am happy to have more time together as a family when they are all off from school for the summer, I do miss that alone time. That is one of the reasons that I said "Yes!" without hesitation when Hotels By Day offered me a relaxing stay (relaxation, lunch plus hair and makeup by GLAMSQUAD) at TRYP By Wyndham Times Square South. I was able to do a walkthrough of a a family room (which my kids would have loved because of the 3D glasses and Wii!) before settling into my premium room for the day.
I actually politely declined the "glamming" aspect of the daycation. Rather, I wanted to spend some time reflecting on the last few months and planning for the upcoming few months. I recently finished reading the book
Essentialism: The Disciplined Pursuit of Less
by Greg McKeown which has the main theme of "less but better". After reading the book, I searched for podcasts that featured Mr. McKeown on them as a guest. I especially liked Michael Hyatt's
Season 3, Episode 12: The Disciplined Pursuit of Less [Podcast] – An Interview with Greg McKeown, Author of 'Essentialism
. In the interview, Mr. McKeown advocated for personal quarterly offsites. I didn't follow all of his suggestions because my getaway wasn't a full day away in nature and completely unplugged. However, I did have have time to evaluate the following three things:
1. Where I had been/the news and lessons from my life for the past few months
2. Where I'm going/the commitments that I have already made for the next few months
3. What is important NOW/ a time to imagine my dream routine for the next few months and to determine my TOP THREE priorities for the near future
It was GREAT. I broke up the day and went over the past during the early part of my hotel stay. Then, I took a lunch break. I had already scheduled a lunch date with a friend for that particular day, so I asked her to meet me at the hotel for lunch. The lunch was so delicious. As my girlfriend mentioned, "A lot of times, hotel food isn't the best, but this hotel's food is excellent." She was right…the calamari had the perfect texture and the three-meat (chorizo, chicken and steak) quesadillas were all tasty.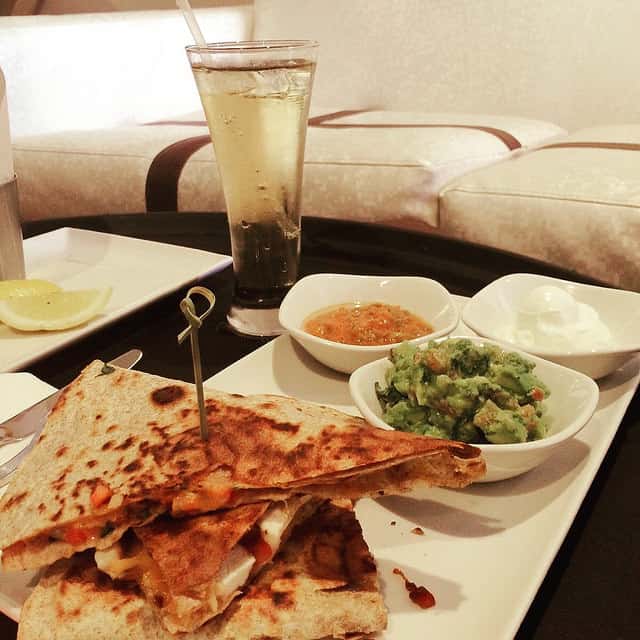 Since my friend had a few hours before she needed to pick up her son, I encouraged her to get comfortable (there was an extra robe and set of slippers in the closet) and take a nap before she left. Although I was there to get some planning done, it seemed like such a waste for NO ONE to enjoy that big, soft bed! After her nap, I asked her if the bed was comfortable. She replied that it was "very comfy. I felt like I was sleeping in a feather."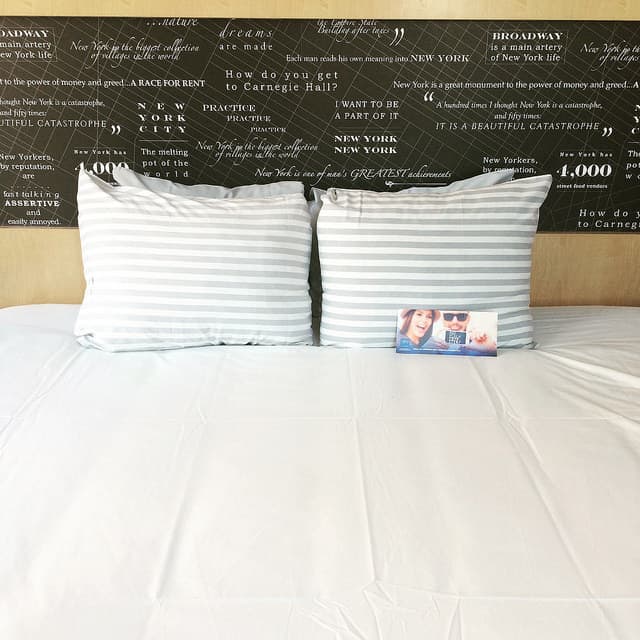 While my friend slept, I closed the partition that separated the bed from the study area and went back to work focusing on now and the future. I came up with my work and family schedule as well as my TOP THREE priorities for the fall. (1. Adjusting to life changes – settling into a new church ministry as a family and helping the kids adjust to middle school and third grade 2. Focusing on my personal fitness – exercise and nutrition 3. Focusing on financially profitable business opportunities – including new product creation)
By the time that I left my hotel room for the day, I was ready to take on the rest of 2015. A planning day is just one way that Hotels By Day can be used. I also see it as a great option for traveling families who want to have a place to change, shower, nap, use the pool and such as a break from visiting local "must-see" attractions. There are many other ways too. I think of writers like Virginia Woolf and Maya Angelou. Ms. Woolf advocated for women to have a room of their own to create while Maya Angelou regularly wrote in a hotel room. If rooms increased their creativity, perhaps taking a day away will help us moms!
In any event, if you want to take a hotel break for a day (5 to 7 hours) without paying for a full night, I highly recommend Hotels by Day. You can see which hotels are available at different times and book online or through their app (both iPhone and Android). With same-day or advance booking, you can even decide on the spur of the moment if you want a room. Say for instance, if THIS is constantly happening right outside of your bedroom window:
What do you think? Do you need a hotel day away? If so and you decide to try out Hotels by Day, use the code "mominthecity" to save 10%. Enjoy!

Disclosure: Hotels By Day provided my hotel stay and lunch. All opinions are my own.