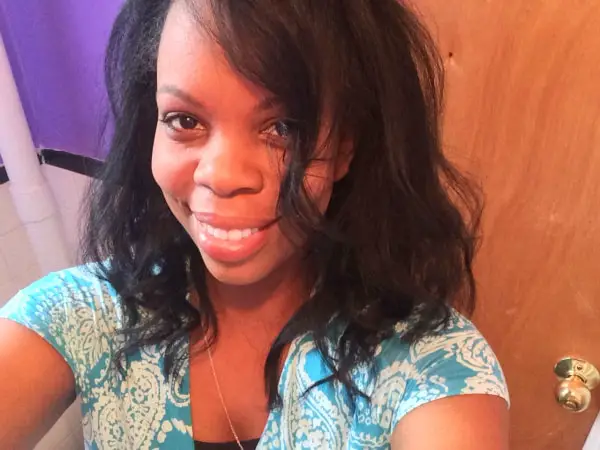 Recently, a MitC reader emailed me the following question:
I just started the transition method from this February (and I) want to know how I will make my hair grow.
I immediately went to my hair stylist Shanelle to get her input on natural Black hair care tips. Not only has she taken care of my hair in its various states (chemically relaxed, transitioning from relaxed to natural and now without a chemical relaxer in it) for more than a decade, she is also a graduate of Aveda, one of the top hair schools in the country.
1. Deep condition regularly with natural oils.
Regularly wash and deep condition your hair. Use natural oils (such as olive oil, black Jamaican castor oil, avocado oil and grapeseed oil). Mix your chosen oil(s) with conditioner and put it on before washing your hair. After saturating your hair with the mixture, detangle your hair. Leave the mixture on your hair for a minimum of 30 minutes (but preferably for a few hours or overnight).
There are different ways to wash your hair depending on your desired final style. For a curly look, do a co-wash (wash out the conditioner mix using a cleansing conditioner as opposed to a shampoo). Then use your regular styling products. If you will be blow drying your hair/wearing it straight, then rinse out the conditioner mix, shampoo your hair and use a light conditioner that you rinse out. Be sure to use a heat protection product on your hair when blow drying it.
2. Keep the ends of your hair trimmed.
Everyone's hair is different. While some people's hair only needs to be trimmed every 4-6 months, others need it every 2-3 months. It simply depends on how fine/fragile the hair is. Don't try to hold on to the length by skipping trims! Get rid of those split ends. If you don't the hair will keep splitting farther and farther up the hair shaft. Your hair IS growing. Breakage just offsets the growth so you won't see the progress.
Shanelle is right. To my friends and family, it seems as if I transitioned from relaxed hair overnight. That's not true. It actually took two years before I did the "big chop" (cutting off all of the remaining chemically relaxed hair). I don't really like to mess with my hair a lot so my chopping point was when I could get a decent (not teeny-weeny) ponytail and be able to twist my hair up into an easy French twist (two of my "go-to" styles). If I had a smaller head, I could have done the chop and had a cute little curly Afro at one year. Oh well…it is what it is. 🙂
It took some patience to transition but it really wasn't as hard as I thought that it would be. If you follow Shanelle's two tips and take the time to figure out what works best for YOUR head of hair, then you will be just fine and your hair will grow. It took me a little while to get into my "naturalish" (see my Black Natural Hair Products Featuring Motions post for an explanation) hair groove, but now it's pretty easy and I love my hair's greater style flexibility. Now, if I can only figure out those humid days when I go from sleek to Power Puff in 5 minutes or less… Oh wait, I did – hats, scarves, bobby pins and/or ponytail holders all do the trick!