Congrats to the winner: Natalia
Last week, I attended a "Protecting Your iHealth in a Digital World" webinar presentation that was sponsored by CooperVision. On the call, Dr. Jason Miller O.D., an optometrist and Ohio State University faculty member, provided some tips regarding how to prevent and treat common eye problems. Below, I will share two vision challenges along with some tips and options. At the end, I will let you know how one of you can win a Kindle e-reader. (I received it for being on the webinar. I'm still a paper type of gal, so I thought that it would make a great Mother's Day gift for one of you.)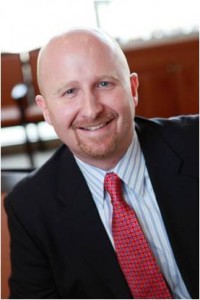 The Challenges:
-Computer Vision Syndrome (CVS): It is a group of eye/vision related problems that result from prolonged computer use. Symptoms of Computer Vision Syndrome include eye strain, headaches, blurred vision, dry eyes, neck and shoulder pain.
-Presbyopia: Also known as aging eye, this is a natural change for those 40+. This condition makes it more difficult to focus on close objects, like computer screens.
Helpful Tips:
– The #1 tip was remember to blink. When staring at screens, people forget to blink. It is important to do so in order to have moist, healthy eyes.
-Screen monitors should be at least 25″ away from your eyes.
-The 20/20 rule: Take a 20 second break after 20 minutes of computer use to look away and relax your eyes.
-When you go for an eye exam, let the doctor know you are a heavy computer user.
-Use LCD displays. They are easier on eyes than the older CRT monitors that are more likely to cause eye strain.
-Try to minimize glare from screens. Anti-glare film can help.
-Enlarge your font size – especially on smaller devices.
-Try to use overhead (ceiling-mounted), indirect light instead of light that will wash out your screen. Also control outside light with blinds or shades. Then your eyes won't have to constantly refocus.
-Tilt the top of your monitor away from you a little bit so that the the top is slightly farther away from you than the bottom. That makes the contrast on the screen better.
Corrective Options:
-Eyeglasses: Lenses are more durable these days, so talk to your eye doctor about getting lenses that won't scratch or smudge.
-Multi-focal contact lenses are now an option. If your family eye doctor does not carry them, http://coopervision.com/us/patient/ and http://www.aoa.org/ can direct you towards optometrists who do. (You can also just use your local directory to call around and ask.) There are some things to keep in mind about multi-focal contact lenses though. Sometimes they aren't quite as crisp as glasses so they might not be as good for computer use. Also, if your eyes get dry a lot, glasses may be better for computer work. It depends on your vision (far sighted or near sighted) and other factors. Lastly, check with your insurance company because contact lenses are considered cosmetic and may not be covered.
Whatever you decide, be careful when buying glasses or lenses online. Only deal with reputable companies, because there have been problems in the past with counterfeit lenses.
In any event, I think that we can all agree that vision is an important "sense". It is important to protect it. I hope that these tips and options help.
Giveaway
As a special Mother's Day gift, one of you will win one of the more vision-friendly e-reading devices out on the market, the Kindle
(the #1 selling item on Amazon)! Simply share what you do (or plan to do after reading this post) in order to protect your vision while using digital devices in the "Comments" section below by May 15th. I will randomly choose a winner from the comments on May 15th at noon. Good luck and Happy "iHealth"!