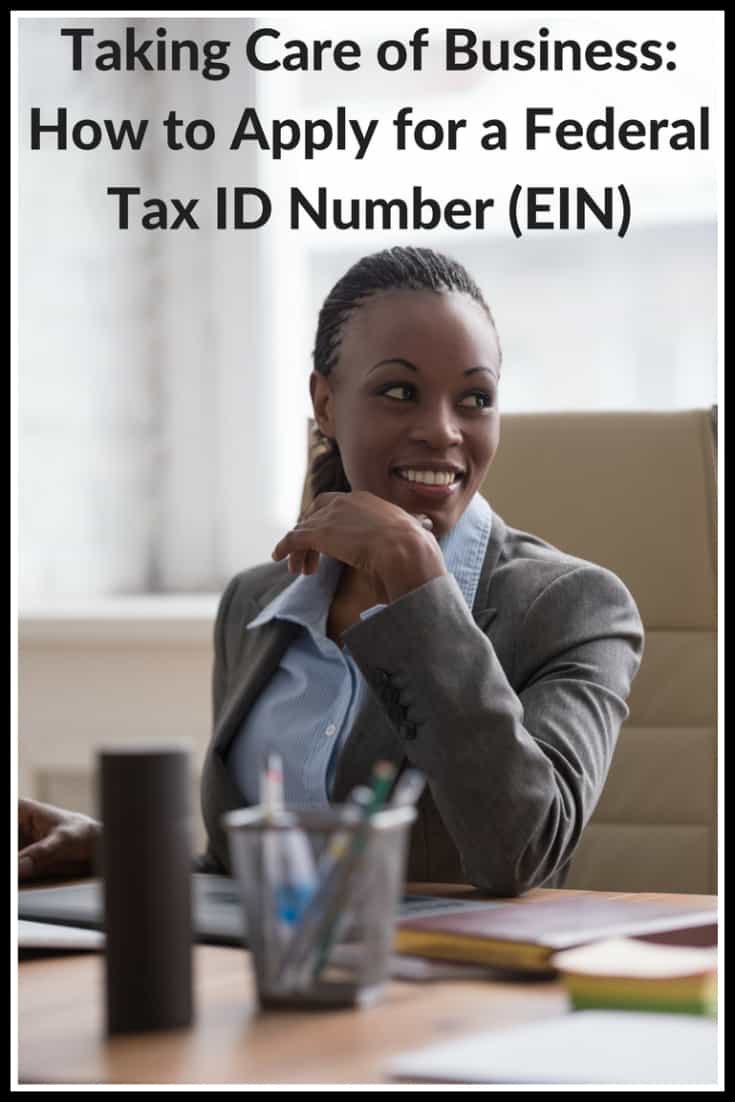 Most things are quicker the second time around. I found that saying to be true a couple of weeks ago when I applied for an EIN number for the RK Responsive Design portion of my business.  The WordPress design and development portion of my business has started to equal the writing/blogging part, so I wanted to deepen my commitment to it. As such, I took one day to get a DBA, add the name to my EIN documentation, set up a separate business account and renew my business insurance for RK Responsive. (I already had business insurance on RK. Insurance is one of those things that I don't play around with – for my family or my business!)
Things were a little different from when I did these "taking care of business" tasks over a decade earlier for Mom in the City. Applying for the EIN was super simple though. While there are several services that will apply for a federal EIN number for you for a fee, it's quick and easy to do it yourself online.
What is an EIN Number?
An EIN is a nine-digit number used to identify taxpayers for tax filing and reporting. Tax IDs / EINs are assigned to and used by a variety of businesses (Sole Proprietorships / Individuals, Limited Liability Companies, Partnerships, Non-Profits and other entities). Note that many individuals/sole proprietorships can use their social security numbers. I'm a sole proprietor, but I use an EIN for security reasons, because I send out a lot of W-9 forms. Also, some banks require an EIN in order for you to open a business checking account if you're using a DBA ("doing business as" another name besides your given name).
How to Quickly Apply for a Free EIN Number
Go to the "Apply for an Employer Identification Number (EIN) Online" page on the IRS website to see if you're eligible. Your business must be located in the United States or U.S. Territories and you must currently have a valid taxpayer identification number (i.e your social security number).
Once you fill out the free online application, you will immediately get your EIN if there are no problems with your application.  (You can download your EIN confirmation notice.)
A couple of things to note:
1. You will need to complete your online application in one session.
2. If you are an individual/sole proprietor, you can only get one EIN number. It doesn't matter how many different businesses you are running. For instance, I use the same EIN number for "Mom in the City" that I do for "RK Responsive Design". I just called 1-800-829-4933 for assistance to have them add "RK Responsive Design" to my paperwork.
I hope that this was helpful. If you have any other specific small business-themed questions, definitely let me know. If I don't have the answer, I'm sure that I can get it from one of my smart, "expert" friends.