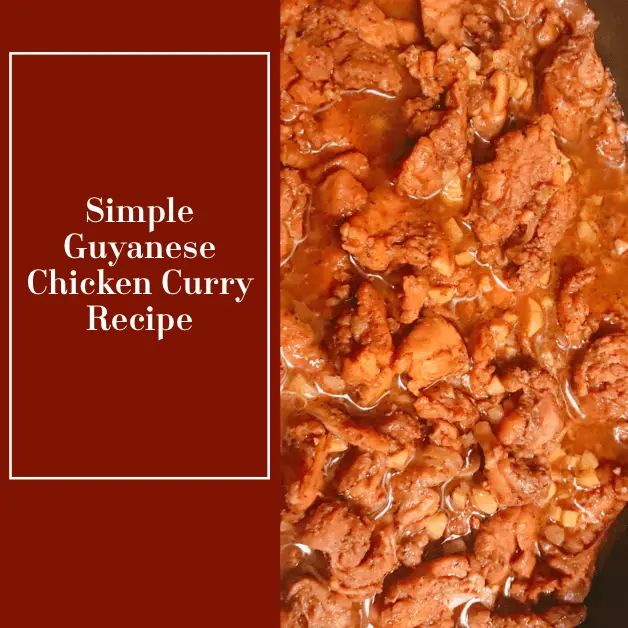 After sending out a call for dinner ideas on Facebook, my friend Mrs. Allison wrote out a Guyanese chicken curry recipe for me. Along with the handwritten recipe, she gave me a bag of the seasoning ingredients that would be necessary in order to prepare the recipe. How sweet is that?! (I have the best friends!)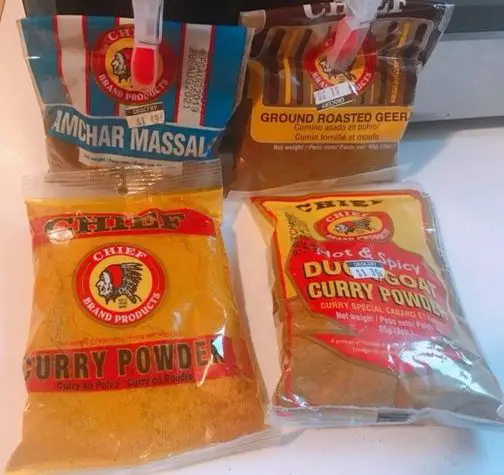 I needed to grab Mrs. Alison in church (pre-social distancing days) to ask a couple of clarifying questions: "How much oil? How much water?" Overall, the Guyanese chicken curry was really easy to make and my family loved it. I served it with rice and a salad but roti and potatoes are other popular dishes that Guyanese people serve with their chicken curry.
Guyanese Chicken Curry Recipe
Ingredients:
Directions:
Season the chicken with 1 tablespoon of each curry. Refrigerate the seasoned chicken in a covered container for at least 1/2 an hour before cooking. (For a more flavorful curry, season the chicken the night before or 2 to 3 hours before cooking.)

Add the oil to a large saucepan and heat over a medium heat. (I use olive oil.)

Add the chopped garlic, remaining curry, geera and massala. Mix the ingredients together in the pan for a minute. (Don't let it burn.)

Add the meat to the pan and mix everything together. Let the chicken cook until it is done – approximately 10 minutes. Turn the chicken occasionally so that it is thoroughly cooked.

Once the chicken is cooked, add a cup of water to the pan. Bring the seasoned chicken and water to a boil over a high heat.

Cover the pan and let everything simmer together over a low heat for 1 and a ½ to 2 hours (depending on how thick you like the consistency of your curry gravy).
You Might Also Like