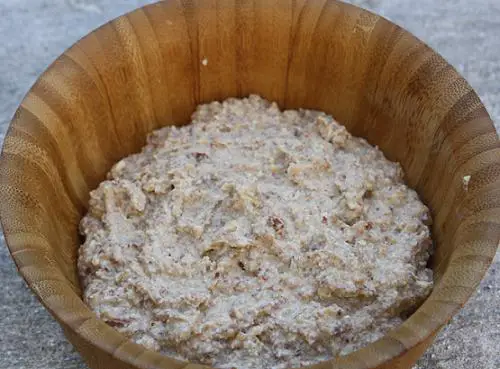 For better or for worse, my daughter is a huge snacker. I often hear her say: "I'm hungry" in between meals. I am also a big snacker and I believe that snacking helps to calm hunger in between meals so that you don't overeat. Snacking can also be a great way to get a hearty dose of nutrients and vitamins. Unfortunately there are tons of conventional snack foods out there that are loaded with sugar, salt and fat, which can be poor food choices for your kids. The good news is that with some planning and pre-cooking, you can always leave the house with some healthy options for your kids. Here are some of my favorite options for snacking.
Apple and Nut Butters. I am a big fan of crispy apples that when paired with some almond butter or peanut butter. The combination makes a healthy snack packed with protein, fiber, vitamin E and the healthy fats that are needed to sustain your kids until mealtime. Another option is to add a slice of Cheddar cheese with your apple for some dairy and calcium.
Trail Mix. This snack can be fun to prepare with your kids as they help you add anything from cereal to dried fruit to oats in a bag for an on-the-go snack option. I also love adding a variety of nuts (walnuts, cashews, silvered almonds, pecans, sunflower seeds), raisins, cranberries, etc for a sweet and salty snack. The yummy combination will also supply you a hearty dose of three forms of energy source (carbohydrate, protein and fat) to satisfy and sustain your hunger.
Crunchy Veggies. Crunchy veggies like carrots and celery are great snacks that are also very portable. Slice them up before you leave home and pack some hummus in a small container for an added nutritional boost.
Whole Grain Muffins. Mini muffins are a fun snack that you can customize to your child's diet. I love adding in carrots, apples and zucchini as well as oats, raisins and flax seeds to whole-wheat flour. You can also get your kids involved and make the muffins the night before you plan on using them as a quick and portable snack.
Fruit Salad. This is a great option for the summer, when you can create a fruit salad with the freshest ingredients. I love adding in cantaloupes, watermelon, berries and grapes for a refreshingly sweet snack.
Yogurt. Yogurt is so simple since it is pre-packaged for you. Be sure to steer away from the super sweet ones. Rather stick to plain yogurt and add your own toppings like granola, nuts and fruit.
Snacking doesn't have to be about grabbing a bag of potato chips or noshing on a cookie. By keeping it simple (think food in its whole form) your kids can enjoy a nutritionally rich snack that will keep them energized and full until mealtime.
What are you go-to snack options?
(Kimberly's note..For other healthy snack options, I also like Serena's Nutty Chocolate Granola Bars recipe, smoothie recipes and the healthy snack options that nutritionist Joy Bauer shared on her "Lunch Box Perfection! post.)