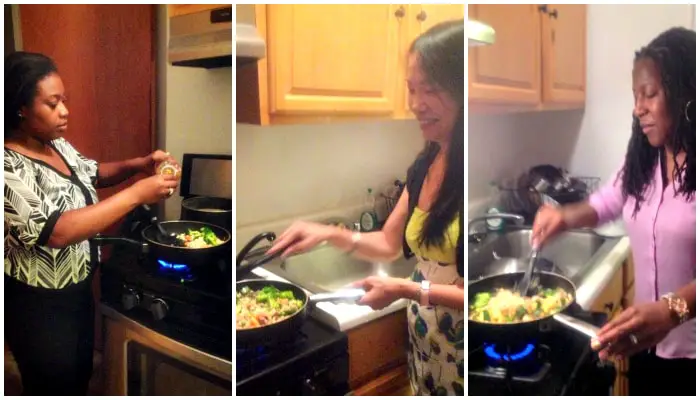 A few weeks ago, three married couples came over to our home to eat with my family. Since there were various diet restrictions (various meat and no grains), I made it a "make your own stir fry dinner party" night. I put several vegetables, meats and a large bowl of brown rice on the table along with various cooking oils and soy sauce. It was a hit!
The great thing about making a stir fry is that you don't need to have a wok. We just used a variety of skillets and spatulas and people simply cooked what they wanted. If you want to do something similar, these were the choices that I gave our guest:
Oils: No-stick cooking spray and olive oil
*Some used the *oil that was in my cabinet though. I didn't care. I have an "open kitchen" policy!
Vegetables: Carrots, (frozen) peas, (frozen) corn, broccoli, mushrooms, zucchini and onions
*Someone asked for garlic, a staple at our home, so I chopped some of that up too
Meat/Seafood: Chopped cooked chicken; cooked ground turkey; raw, cleaned shrimp cut up into bite-sized pieces
Rice: Since we primarily eat brown rice in our home, I just cooked a bit pot of it and let it dry out a bit for easier frying.
For dessert, everyone had my new favorite dessert – salted caramel ice cream. It's so good that I think that I will start playing in the kitchen again just to make some vanilla salted caramel…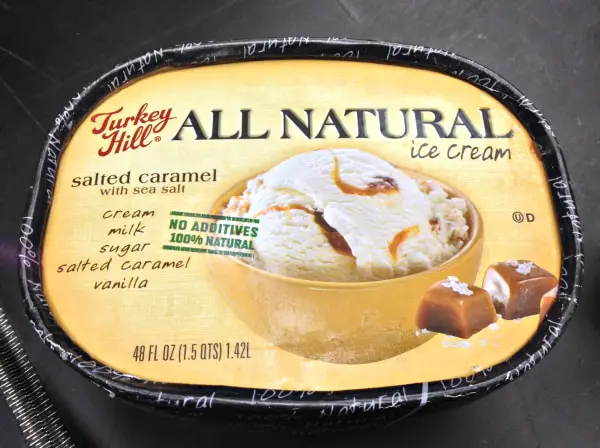 On a related note, I had taken a break from food blogging simply because I ran out of recipes. Now that it's cooler outside, I'm in an experimenting mood, so let me know if there is anything that you want me to make. Thanks!