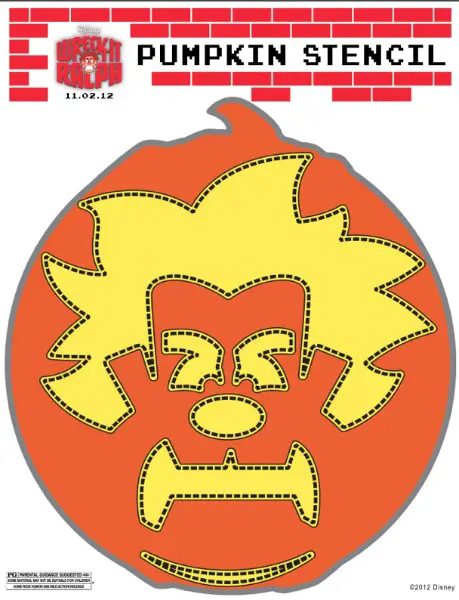 Click on this free pumpkin stencil link to download the FREE Wreck-It Ralph pumpkin stencil.

Are your kids looking forward to seeing Wreck-It Ralph (affiliate)
when it opens this Friday (November 2nd)? Mine are.

That's why I wanted to share this Wreck-It Ralph pumpkin stencil that my friends at Disney sent over. (It's also a fun activity to do with the kids since they will be out of school again tomorrow due to Hurricane Sandy.) Enjoy!
Click here to sign up for the MitC newsletter and to get a free copy of
15 Easy "Kid-Approved" Recipes.