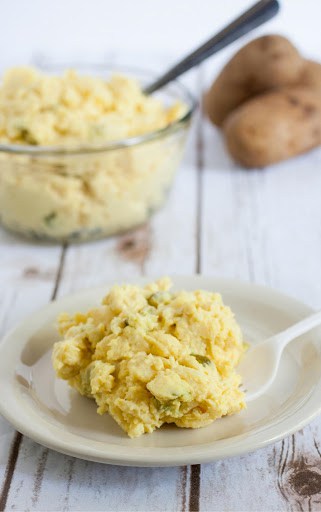 I was not a huge fan of potato salad for most of my life. While I like a little mayonnaise, potato salad always tended to have too much mayonnaise. All of that changed when I first tasted the easy potato salad recipe that Reggie's Aunt Beulah prepares.
Recently, I asked her if she would share the recipe with me and she was kind enough to agree. After Aunt Beulah shared that it was actually her late mother's recipe, it became even more special since my husband Reggie has such fond memories of his grandmother.
One thing about southern at home cooks is that they don't give exact measurements. For example: "about" and "not too much" were included in the cooking directions. Fortunately, I grew up with a southern grandma, so I was able to recreate the recipe. Not only do I love this potato salad, but my youngest son Sean does too. Since he is the most selective eater in our family, that speaks volumes regarding how good it is. Enjoy!
Easy Potato Salad Recipe
Grandma Pettus' Potato Salad Recipe
Yield: 4 servings
Ingredients:
3 medium white potatoes, peeled and cubed
2 medium eggs
¼ cup onion, finely diced
¼ cup sweet pickle relish
2 tsp prepared yellow mustard
3 tbsp mayonnaise
Salt and black pepper to taste
Directions:
1. Peel and chop the potatoes into cubes before boiling them over a medium heat in a large pot of water. They should be well cooked (but not overcooked). Drain the potatoes and cool them to room temperature.
2.  Boil the eggs in a saucepan of water over a medium heat. When they are well done, remove them from the saucepan. Cool them to room temperature before peeling and chopping them.
3.  In a large bowl, add all of the ingredients together and mix everything together well.

Recipe Notes:
-I recommend covering the bowl with plastic wrap and placing the potato salad in the refrigerator for several hours (at a minimum) or overnight for optimal flavor!
-I am not a huge fan of a gazillion kitchen gadgets but I definitely recommend having a vegetable peeler. It cuts down so much time when peeling things like potatoes!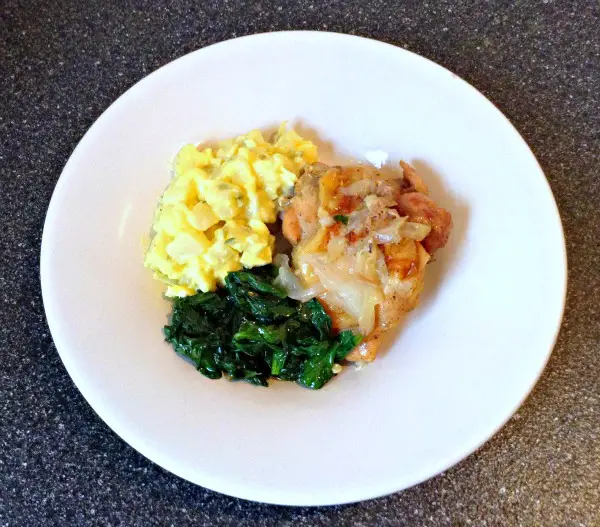 {Top post image purchased from Canva.com}