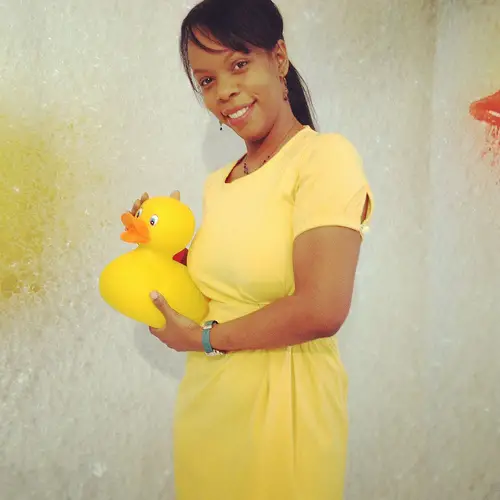 On Saturday, I had a blast at Getting Gorgeous with CVS Beauty Club 2013 that was hosted by Audrey McClellan and Vera Sweeney. It was a great time to catch up with many of my blogging friends and to interact with some really wonderful brands. Standouts included old favorites (CVS and New Balance) and new discoveries (Foster Grant sunglasses, Jade & Jasper jewelry and Love Jac Cards).
I was actually waiting to attend this event before finalizing my Mother's Day gift guide and giveaways that are coming out this week. I'm so glad that I did! I won a $500 gift card from CVS, so I'll be sharing a portion of that with you. (There's a CVS right across the street from me, so I shop there all of the time anyway!) Jade & Jasper also gave out a gorgeous bracelet in our parting gift bags. I don't like wearing things on my wrists, so I'll be giving that away to one of you also. (I just recently started wearing a watch again!) You can see a glimpse of the experience by viewing my pictures below:
Get the flash player here: http://www.adobe.com/flashplayer
(Puffs, which are coming in handy due to allergy season, and Thread & Butter, a fashionable clothing line for plus-sized women, were also event sponsors. I just didn't get shots of their displays. Kidfresh kids' meals also included coupons in our parting gift bags.)
One last thing that I really enjoyed about the event was that I learned about BB creams and CC creams. I have been hearing so much about these skin creams, so it was helpful to learn the benefits of using them from makeup artist Mickey Williams. She explains the benefits of using BB creams better than I can…
(Please forgive the background noise. It was a fun, full event.)
In any event, I had a wonderful time. Thanks Vera and Audrey for putting together such a fabulous event!