"Salmon in air fryer" was one of the first dishes that I learned how to make once I received my air fryer. Since then, it has become my favorite way to prepare salmon. It is even better than oven-baked salmon.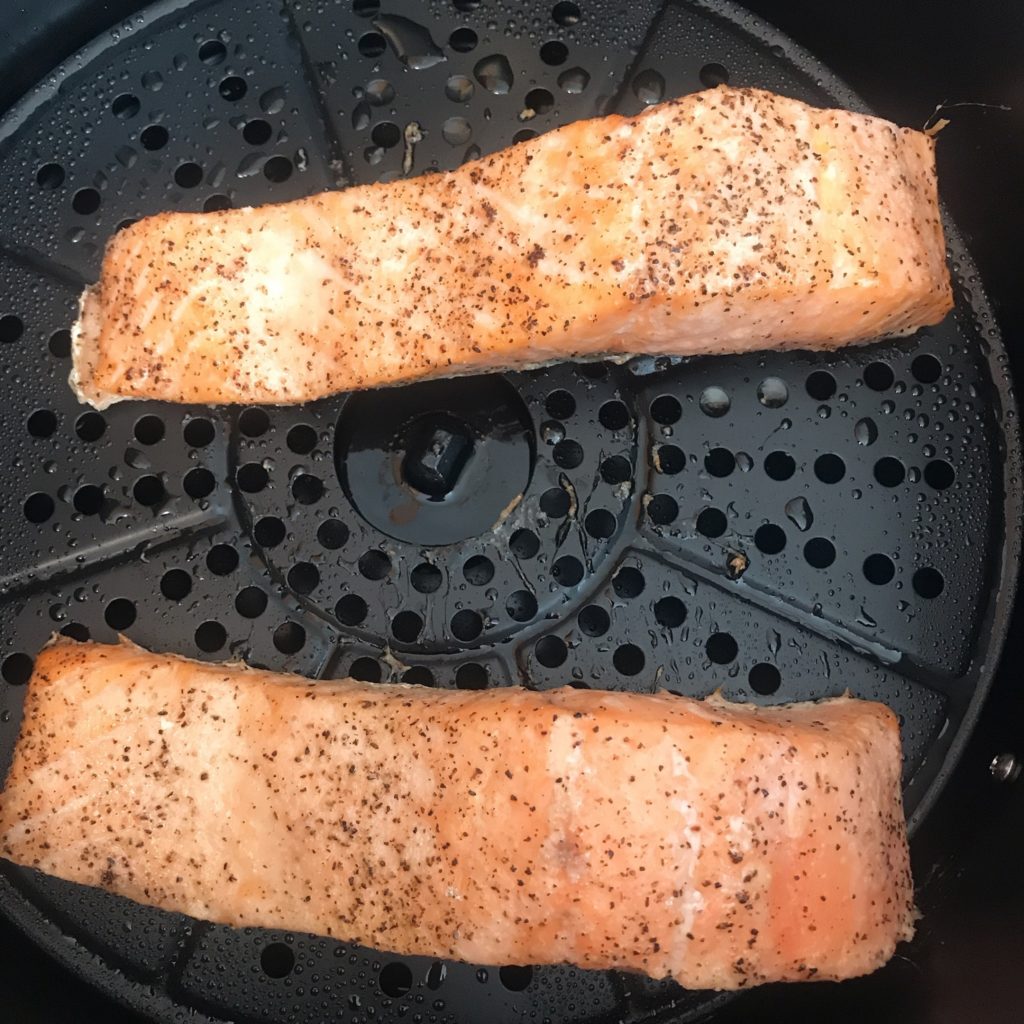 I have made this salmon so many times since the beginning of April. I especially like to eat it for lunch with fresh baby spinach, avocado and whatever dressing that is in my refrigerator.
It's so easy to learn how to cook salmon in the air fryer. The texture turns out so perfectly that I don't even like to order salmon at restaurants anymore. Mine is quicker and tastes better!
How to Cook Salmon in Air Fryer
Perfect Air Fryer Salmon
Serves: 2

Ingredients:
Directions:
1. Lightly spray the fryer with your favorite oil and preheat the fryer to 400 degrees Fahrenheit for 5 minutes.
2. Drizzle the salmon with olive oil. Generously sprinkle the fillets with salt and pepper.
3. Place the salmon (skin-side down) in the preheated basket of the air fryer.
3. Cook the salmon for 10 minutes at 400 degrees.
Recipe Notes
-If you like a marinade on your salmon, you can brush it on at the end and air fry the salmon for an additional 2-3 minutes. (I like to use a teriyaki marinade.)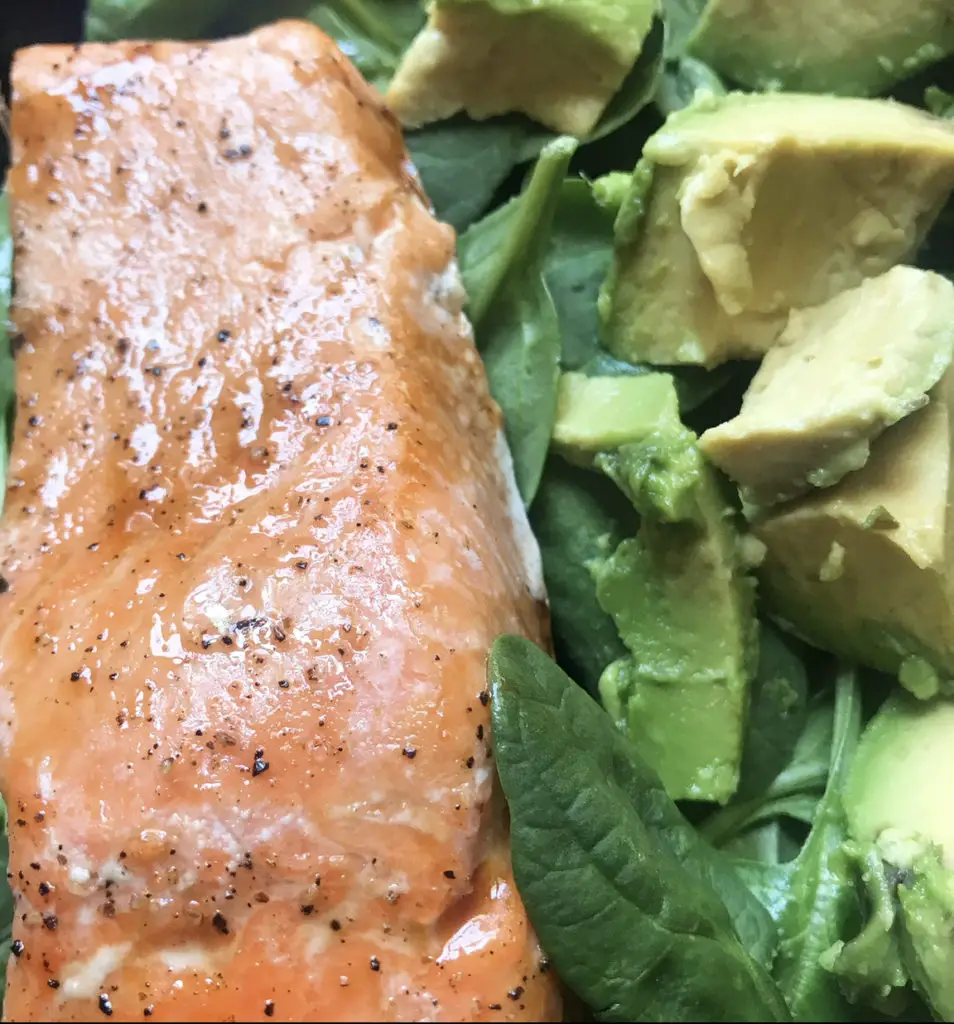 -You can experiment with a variety of seasonings. For instance, I sometimes sprinkle Creole seasoning on the salmon instead of using salt and pepper.
If you found this recipe helpful, please share it.