If you want to add some global flavors to your meals, consider Mesa de Vida recipe starter sauces. Recently, I was introduced to this healthy brand and was sent their various sauces to test out.
Chef Kirsten, the founder, crafted Mesa de Vida with family in mind She wanted to make sure that dinner time was fast and stress-free for all. That sounds perfect for busy families!
Since "my guys" can be wary of new flavors, I used the various sauces as dipping sauces. I enjoyed all of the delicious options – especially the Mediterranean one.
Mesa de Vida Recipe Starter Sauces Video
Everyone else in my home liked the Caribbean sauce the best. "It tastes like jerk chicken sauce," noted Sean, my younger son. I ended up giving the rest to a vegan friend. She can enjoy the flavors that the sauces can bring to beans and vegetables. (In addition to being vegan, the sauces are free from artificial additives, preservatives, and excess sodium.)
You can find more recipes on the Mesa de Vida recipes page. Black Bean Huevos Rancheros Skillet and Tagine-Inspired Chicken & Vegetables are just a couple.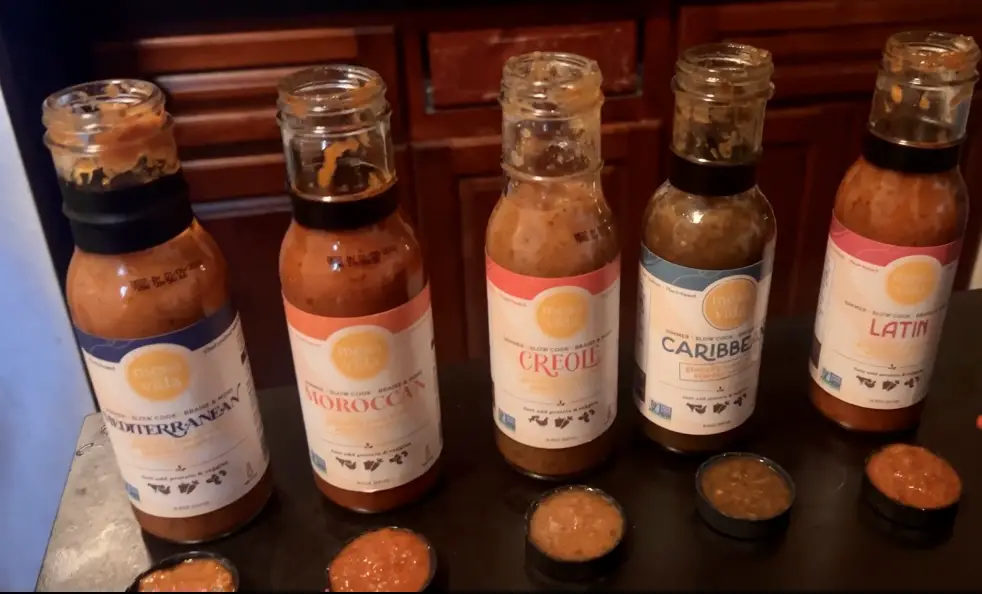 I hope that you'll give Mesa de Vida sauces a try. I think that your family will appreciate them. The sauces are available on the Mesa de Vida website. You can also find them on the Mesa de Vida Amazon page, in Whole Foods stores and at other retailers.