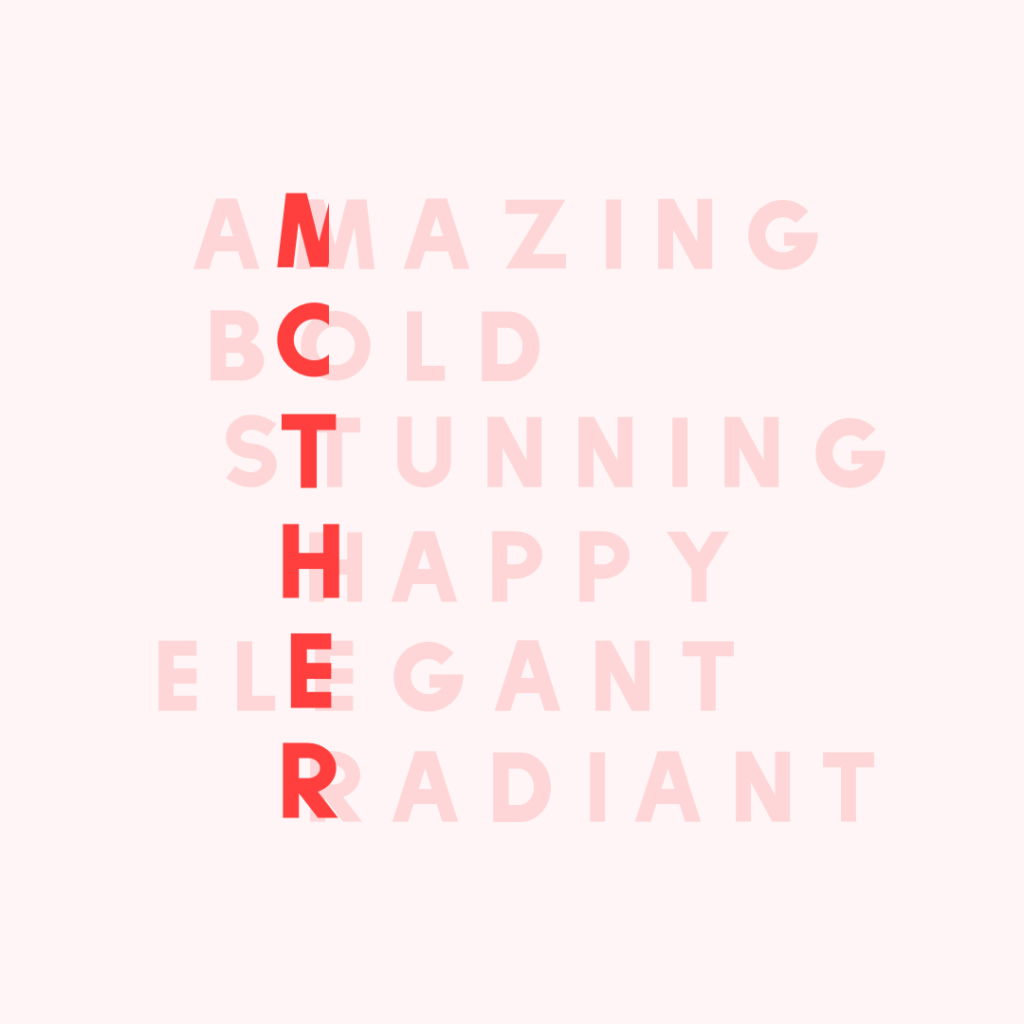 Since Mother's Day and my birthday are in May, it is a double celebration month for me each year. I think that all moms need more than one day of being celebrated though. With all of the juggling that we moms have been doing this past year, a month seems about right.

Everyone has different love languages so let your families know the best ways to show you their appreciation. If your love language is "gifts", you are welcome to borrow some of my requests.
Mother's Day Gift Ideas
1.  Journals: I have a journal problem. I love them so much! That's why I don't allow myself to buy new ones until I finish the one that I'm currently using. That doesn't mean I don't accept journal gifts though. I'm almost halfway through my current journal so I requested the "What is Mine"notebook from stormy nesbit as a Mother's Day gift.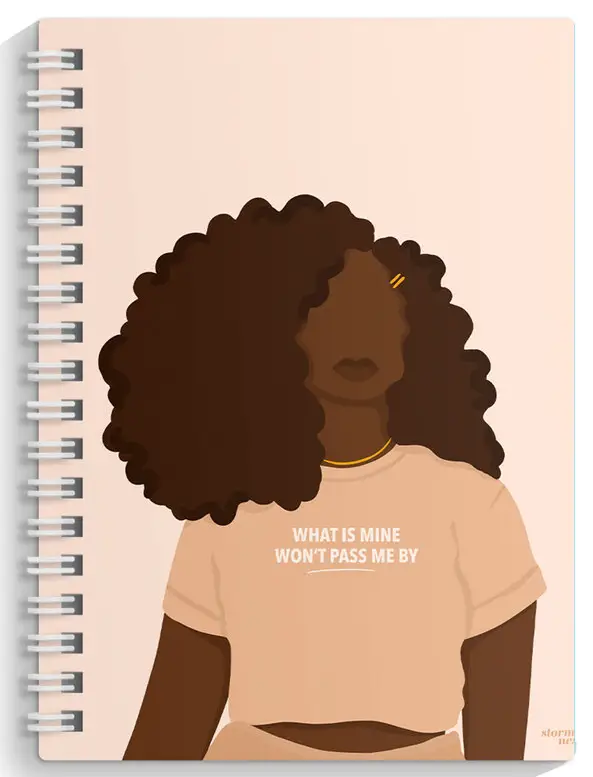 Credit: stormy nesbit
2. A Little Inspiration: Although life is great, this year has been challenging at the national life. That is why I asked "my guys" to get me the Joy Is In Itself An Act Of Resistance tank top. (I designed it so I get the gift and the royalty.)
3. A Little Luxury: I like long, luxurious baths. That's why I asked for the Antica Farmacista Bubble Bath in Orange Blossom Lilac & Jasmine. I'm looking forward to enjoying the additional honey, jojoba oil, aloe vera and green tea ingredients.
4. Meals (That Someone Else Cooks): My husband and sons normally make me breakfast in bed, which is super sweet. We're trying a new soul food delivery place for dinner. Grubhub and Seamless are great options for delivery ideas. (If you have a favorite local restaurant, order directly from them.)
Birthday Gift Requests
5. Glam: My hairstylist will be doing my hair this month. It has been eight months since my last haircut so I definitely need it. (My hairstylist is now a nurse but she is taking some time from saving lives to "save" my hair.)
6. Gourmet Food Delivery: Do you see the trend here? I love for other people to cook on my special days. Since I bought a red velvet cake for a friend's birthday from Goldbelly, I have been intrigued by the site. It offers gourmet products from restaurants, bakeries, delis and the like.

I signed up for their newsletter to keep tabs on the various delicious meals that I want to either make or order for various occasions. Lemon cake is my favorite type of cake so I think that I may ask for Daisy Cakes' Lemon Cake for my birthday. *You can get $15 off your first Goldbelly purchase by using my Goldbelly friend referral link.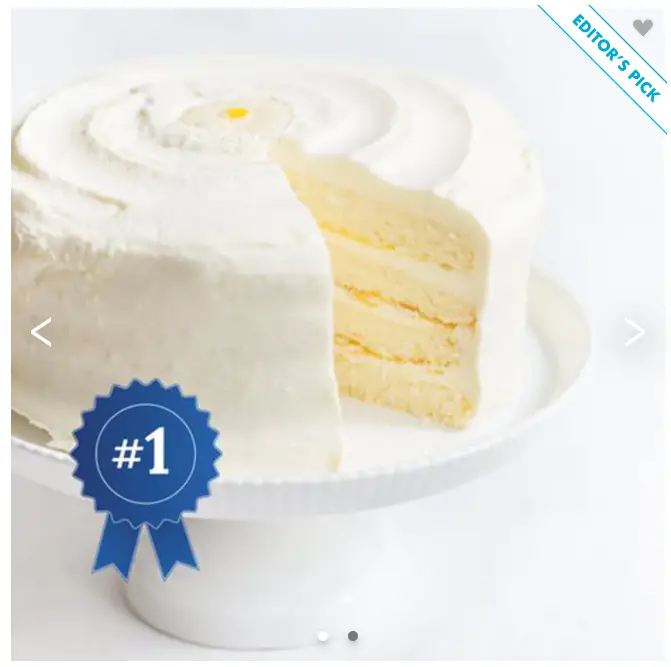 Credit: Goldbelly
7. Hotel Stay: My main birthday wish was a night away by myself at a hotel. I want to spend my actual birthday with my family so I will go to the hotel a couple of days after my birthday. I'll write more about the getaway later this month.
Charitable Mention
India has been on my heart this past couple of weeks. India needs a lot of help so I want to support India's coronavirus relief efforts. I already have everything that I need and most of what I want, so I'm asking friends and extended family to donate to relief efforts. HOPE worldwide is the charity that I recommend but any reputable charity or effort is wonderful.
I hope that all moms feel appreciated and celebrated this month. You're awesome. Keep it up!

If you found this post helpful, please share it. In addition, consider signing up for my weekly email newsletter so that you don't miss future updates. Thanks!
You Might Also Like