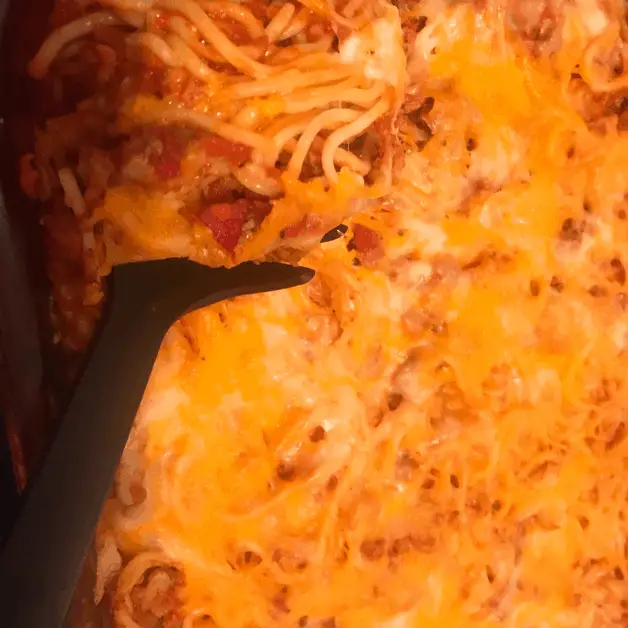 Thanks to a "what is the right way to serve spaghetti" post on a high school friend's Facebook timeline, I was introduced to baked spaghetti for the first time ever. Since I had never seen spaghetti served that way, I was intrigued. I set out to find an easy baked spaghetti recipe.
I then asked a couple of questions:
1. Is it baked like lasagna? (A: "Yes." )
2. Is it just cheddar cheese on top or does it have ricotta and mozzarella like lasagna? (A: "I usually use a mix of mozzarella and cheddar cheeses.")
That's all that I needed to make a simple baked spaghetti recipe of my own. I don't make spaghetti a lot but I made the baked version last week. "My guys" verdict: they like it better than regular spaghetti. Here's the recipe…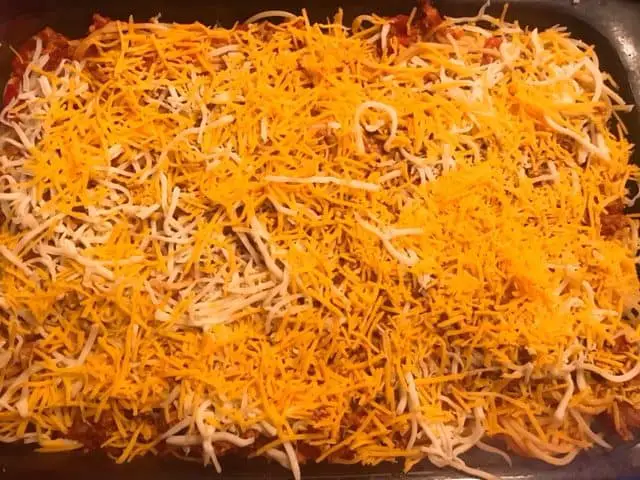 Simple Baked Spaghetti Recipe
Baked Spaghetti Recipe 
Yield: 8 servings
Ingredients:
Directions:
1.Preheat oven to 375 degrees.
2. Boil spaghetti according to the directions on package.
3. Brown turkey meat (sprinkled with your favorite seasonings) in a frying pan until it is well done. Drain any excess liquid. Place the meat back in the pan along with your favorite marinara sauce.
4. Lightly coat the bottom of a 9 x 13 inch baking dish with a little sauce (so that the pasta won't stick to the bottom of the pan).
5. Place a layer of the spaghetti on top of the sauce.
6. Spread a layer of the meat sauce over the spaghetti.
7. Sprinkle a layer of mozzarella and cheddar cheese over the meat sauce.
8. Repeat steps 5 – 7.
9. Cover the dish with aluminum foil and place it in the oven for 30 minutes.
10. Remove the aluminum foil from the dish and put it back in the oven for 5 more minutes.  It's all ready!

Have you ever had baked spaghetti? If not, try it. In addition to being really simple to make, the baked spaghetti dish was very filling. I was able to freeze half of it and serve it this week which is always nice!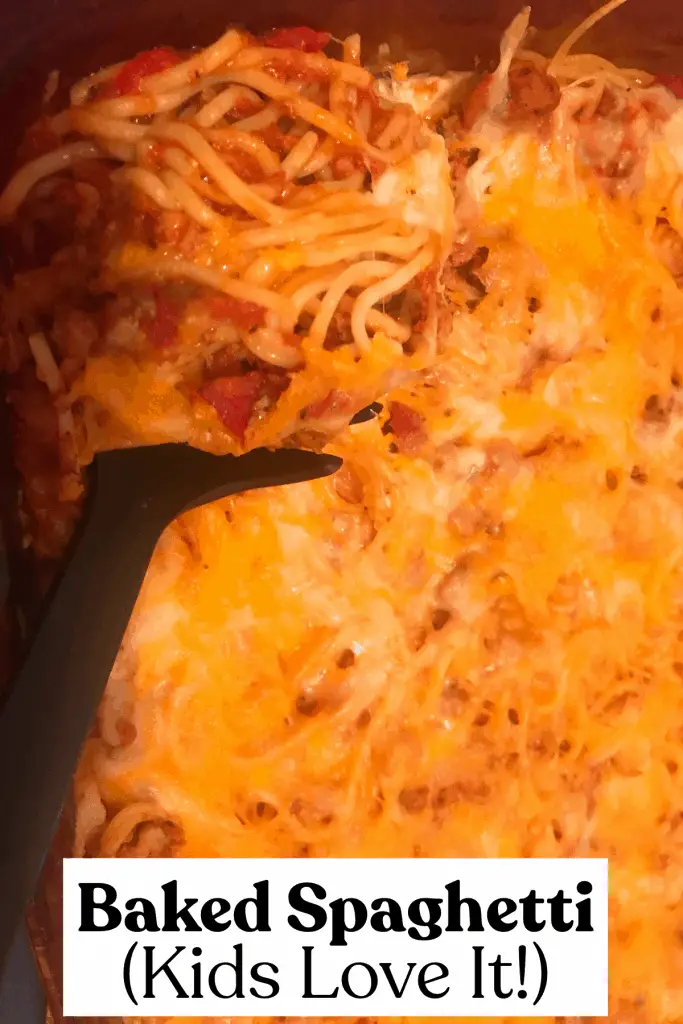 You Might Also Like