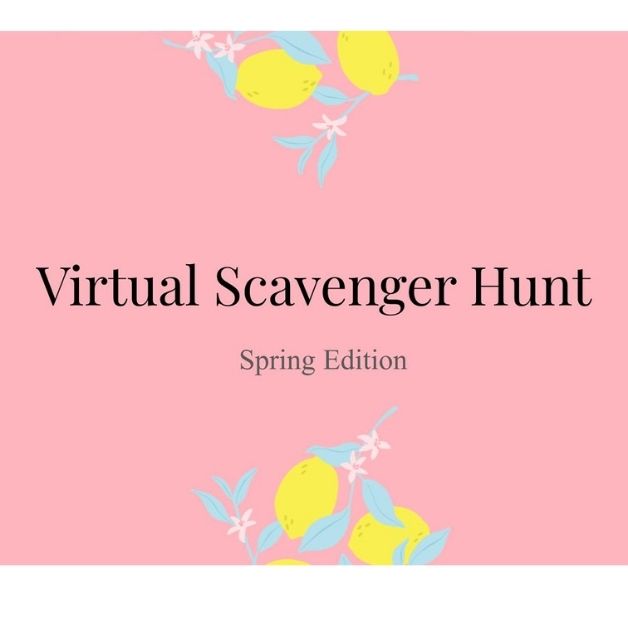 This past Sunday, my husband Reggie and I led a virtual Spring-themed Youth and Family Devotional. One of the highlights was the virtual scavenger hunt. The tweens, teens, adults (and even some kids/younger siblings who joined in) seemed to enjoy it. That is why I want to share the Spring Scavenger Hunt pdf that I created with you.
Scavenger Hunt Instructions
The rules for the virtual scavenger hunt (over Zoom) were simple.
The team that finds the most items in their home in 10 minutes is the winning team. 
In the case of a tie, there will be a tie-breaker item shared.
Spring Scavenger Hunt PDF
Right before the countdown timer started, we placed the following slide on the screen: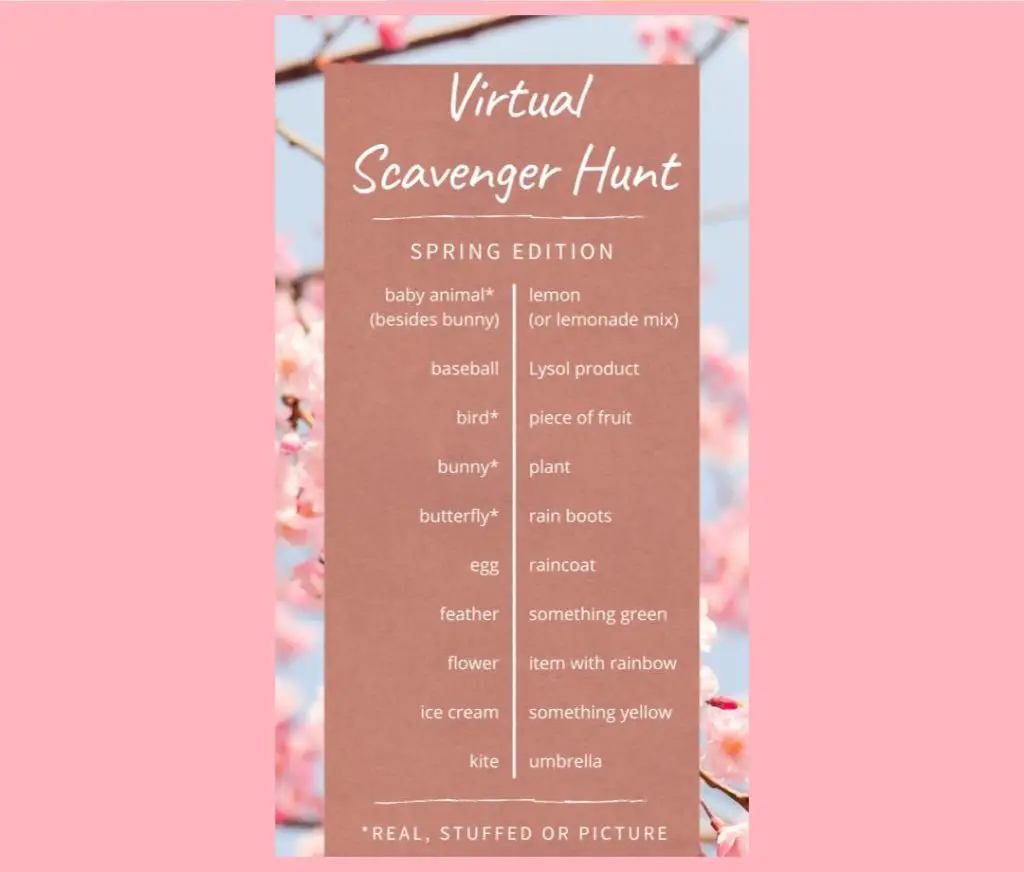 Additional Quarantine Scavenger Hunt Tips
We would have preferred to do the scavenger hunt outside but it was a lot of fun anyway. The families really seemed to enjoy it and there were several laughter-filled moments. In case you want to host a Spring virtual scavenger hunt for family and/or friends, below are some additional tips.
At the end of the 10 minutes, we ask, "How many families found all 20 items?" Then, we go down in number until a family has that amount.
If multiple families have the same number, we have them quickly show the items one by one.
Be sure to have a few tie-breaker ideas in mind just in case there is a true tie. We didn't need to use it, but my tie-breaker item was going to be a pastel-colored cloth face mask.
People are competitive, so make sure to have a small prize. (Our winning family received a $25 Etsy Gift Card to "springify" their home.)
If you enjoyed this post, please share it. In addition, consider signing up for my weekly email newsletter so that you don't miss future updates. Thanks!
You Might Also Like