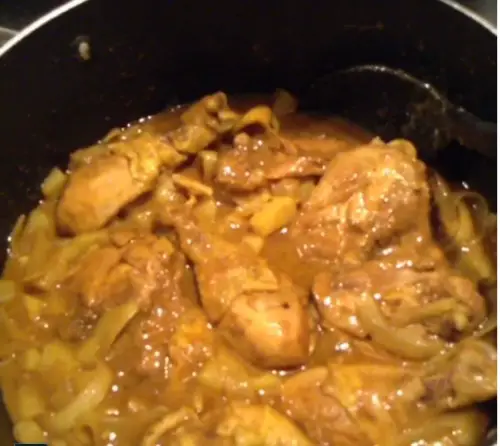 My favorite reader email from last week:
Love your website and have tried several of your delicious recipes. Every time I make curry chicken the gravy comes out watery like a broth. I cook it in a deep skillet with about 1.5 cups of water . I cook it for 1.5-2 hours and the gravy never gets thick. Any suggestions? I have a Jamaican boyfriend which is more of an incentive to perfect this recipe.
I told her to cook the chicken in a pot with less water (1 cup to every 2 pounds of chicken) and to be sure to cover the pot while letting it simmer over a low heat in order to make the gravy thicker. That's what I do! Here's the link to my Easy Jamaican Curried Chicken.
Now I feel like an honorary Jamaican 🙂 If you thicken up watery curry in a different manner, please let me know. Thanks!
If you enjoyed this post, don't miss future ones! Please be sure to sign up for my email updates. (Also, if you're on Pinterest, let's follow each other.)