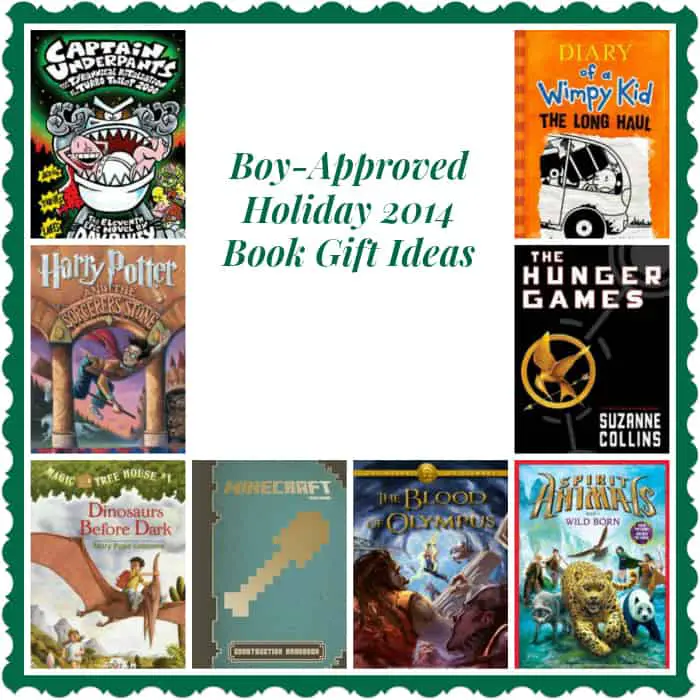 A Facebook friend recently shared a link to The Percy Jackson Problem, an article in The New Yorker. Basically, the author explores two different reading philosophies for kids – "just so long as they're reading" versus "the kind of book does make a difference" camps. It's an interesting article, but I definitely fall in the former camp as I mentioned in my How to Raise Boys Who Love to Read post. As I commented on my friend's Facebook post:
I'm definitely in the "let them read what they want at home" camp – especially when it comes to young boys. They will have to read the classics for school anyway. (Personally, I love Rick Riordan books. They prompted my sons to learn more about Greek and Egyptian mythology in additional texts. They know more than I did after studying The Iliad and Odyssey in Literature Humanities as a college student!)
(Take that Columbia! ☺)
Jokes aside, I do believe that kids are smart. For instance, as I was discussing my holiday book picks with the boys, one of my sons mentioned that Captain Underpants books are popular "even though they don't spell correctly". As long as the kids who are reading these books understand that the misspellings are a part of the author's style, I really don't mind. If you are also in the "Let them read what THEY want to read" camp, consider the following:
Boy-Approved Book Gift Ideas
1. Captain Underpants Collection
2. Diary of a Wimpy Kid Series
(The Long Haul/Diary of a Wimpy Kid Book 9 is the newest release in this series.)
5. Magic Tree House Book Series
6. Minecraft Official Mojang Books
7. Rick Riordan Books

(The Heroes of Olympus, Book Five: The Blood of Olympus
 is the most popular new book in the series.)
8. Spirit Animals Books

(Ages 8-12)
If you are looking for even more options, also consider these picks from some of my Facebook friends:
‪-Thien-Kim Lam‬has a list of diverse books for boys and girls at ‪18 Diverse Children's Chapter Book Series for Summer Reading.
-‪Monique McCullough Esthetician‬ recommends Will Solvit: Dreaded Droids
.
-Mark Vaughn‬ suggests the You Wouldn't Want To… Series
series. "They're great history books with the look of Mad Magazine". He also recommends the Real Reads
series of classic books. "They are a great way of getting the classics into your child's life."
-‪Jessica Kobrin Bernstein‬ seconds  Captain Underpants Collection
 and the Magic Tree House Book Series
. Her son also enjoys the National Geographic Kids Weird but True! Books
books and the Geronimo Stilton Series
series. Her family also likes the Merriam-Webster Children's Dictionary
"because we're weird like that in my house". ☺
If you have any other books to add to this list, please let me know. Thanks!