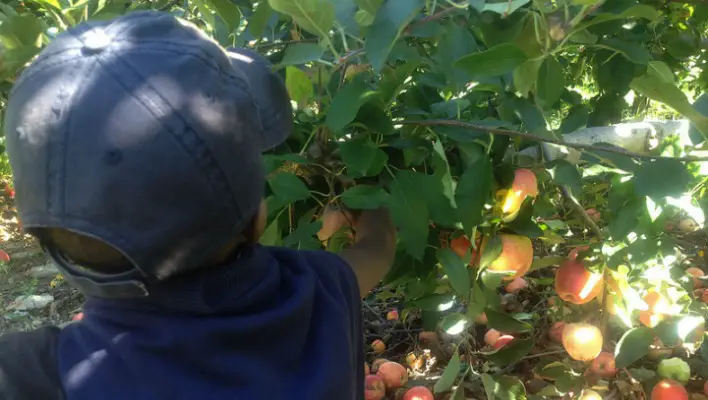 Several of my friends have mentioned going apple picking near NYC. When I went to an apple orchard near NYC for the first time several years ago, I asked a group of family and friends for orchard suggestions…
1. Mom in the City reader Sandra Polanco recommended Barton Orchards. "(They have) hayrides, apples, pumpkin patch, playground, petting zoo, place to eat, and delish apple donuts!! You can also pick peppers, tomatoes, etc. We had a blast."
2. Parenting blogger Mitch picked DePiero's Country Farm. "This is on my list, we went 3 weeks ago and traveled too far. We hope to go back here for pumpkins, it is 45 minutes away."
3. Mom blogger Lisa Perez (along with another personal friend) suggested Dubois Farms. "I like Dubois Farms in Highland, NY. "(It's) not so commercialized like some I know." You can actually read Lisa's thoughts more in-depth on her post about apple picking at Dubois Farms.
4. Mom and hairstylist Renee Smith raved about Wilkens Farm. "Beautiful, does not feel at all like an apple picking factory; homemade donuts and candy and stuff, and hay rides." were some of the things that she loved about the farm.
5. Another Mom in the City reader, Mandy, sang the praises of Applewood Orchards & Winery. I asked her if it was easy to get to the site from the city and if she would recommend it for a group outing. Her response: "(It's) extremely easy to get to, same exit as Woodbury Commons and about 10-15 min once you exit. For the toddler set it is PERFECT as they have "miniature apple trees" in some sections that are their height and the full-grown apples are the size of their palms. LOTS of toddlers were having a blast picking their own apples and parents were thrilled they didn't have to lift them up. Well taken care of orchard, NO BEES! I recommend it for the toddler to 10-year-old set. They would enjoy the marionette/face painting/folky band, etc. My early 13-year-old ended up having a good time (much to my surprise!), but I don't think he would have had a good time if it was a bunch of his friends. Great for a family outing. Oh yeah, they have their own vineyard, so we had a good time sampling wines!"
Other offline friends recommend the following farms/apple orchards that they have visited with their families:
6. Terhune Orchards in Princeton, NJ
7. Masker Orchards in Warwick, NY receives high praises for being less commercial than other local produce farms (although it is not organic).
8. Alstede Farms (Chester, NJ)
9. Lewin Farms (Eastern Long Island)
Initially, I compiled the list and gave it to my husband with my top two picks. Our final pick ended up being Dubois Farms. I think that the barbecue lunch is what tipped the hat in their favor. With my husband, it's (almost) all about the food! My family has visited Dubois Farms with groups of friends practically every year since then and we plan on taking a group of friends again this year on October 7th.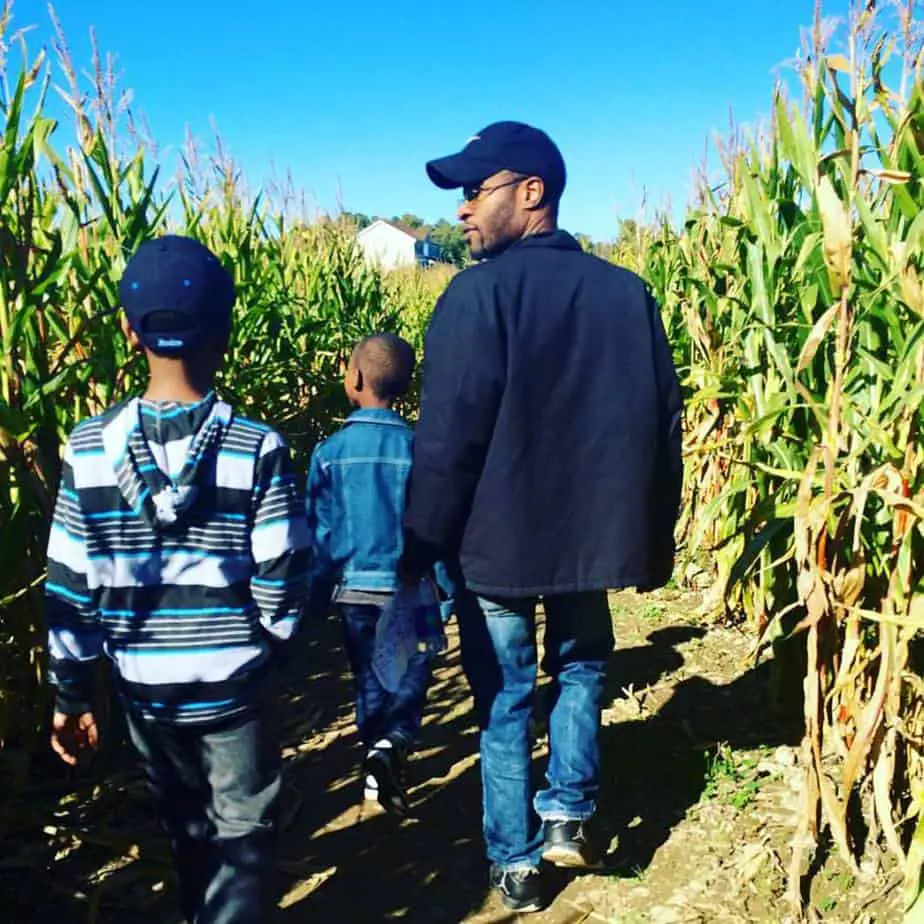 Did I miss any other noteworthy farms/orchards that your family has visited to go apple picking in New York/that are within a couple of hours of NYC?

You Might Also  Like