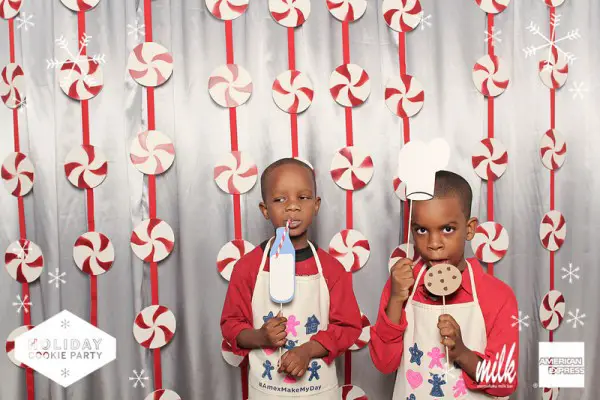 Yesterday was so much fun! The boys and I went to a holiday cookie party at the International Culinary Center. American Express sponsored it and popular Momofuku Milk Bar Pastry Chef Christina Tosi and her mom Greta Miller were the warm friendly hosts. I use my American Express business card for work-related expenses, so I was happy to learn about their new program. In it, they celebrate their Cardmembers' sources of inspiration. (Christina's cookie business was sparked by her mom's "do-it-yourself" mentality.)
After Chef Tosi demonstrated a couple of cookie recipes, the kids had some hands-on fun. They rolled out cookie dough and cut out some shapes.
Then, they had fun decorating some cookies that were already baked.
Fortunately, there were a variety of cookies for the parents to sample while the kids were making their "creations". I know that I have been doing my "dessert a day" posts, but sometimes it's just nice to enjoy other people's baking. My favorite was the "compost cookie". Oh my goodness…this combination of sweet and salty "compost" was amazing!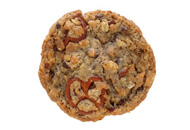 On the way out, we received a generous gift bag and filled out our addresses to receive a BREVILLE SMART OVEN! I thought that it was a raffle prize, but it wasn't. Everyone who attended is receiving one. How cool is that? I guess that American Express wanted to inspire us foodies to bake our own cookies. 🙂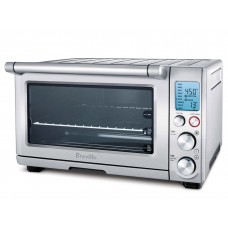 More "sweet" news…
This Saturday (December 15th) Christina Tosi and her mom will be handing out Milk Bar's cookies for free from a one-day holiday cookie truck at locations throughout Manhattan and Brooklyn. Below is the NYC Cookie Truck Schedule:

11:00am to 11:45am – Stop 1: Central Park South – Columbus Circle Area
12:10pm to 12:55pm – Stop 2: Madison Square Park Area
1:20pm to 2:05pm – Stop 3: Union Square- 16th St & Union Square West
2:30pm to 3:15pm – Stop 4: SoHo- Houston St & Greene St
3:40pm to 4:25pm – Stop 5: Williamsburg- Bedford Ave & North 7th St
4:50pm to 5:35pm – Stop 6: Fort Greene Park- Cumberland St & Dekalb Ave
American Express will also be tweeting the exact locations of the truck throughout the day tomorrow, so you can follow along on Twitter. With all of the random craziness in this world, I think that we could all use a sweet treat!
{Post image photo: Smilebooth}