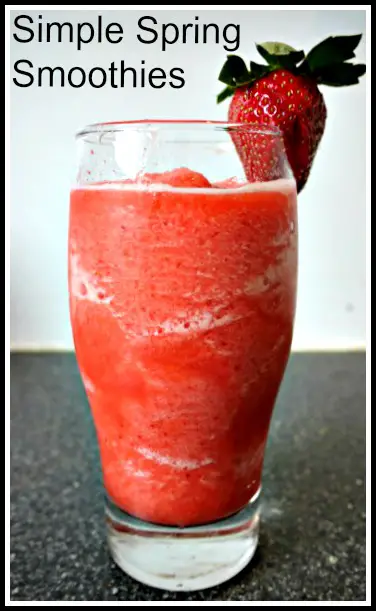 The topic of "smoothies" came up a couple of times in conversation last week. In one instance, I was chatting with my friends Nancy and Amy at Jennie's book launch party. I was mentioning how Amy had inspired me with her "fit by 40" quest. Everyone has different methods and systems that work for them. I'm a minimalist though, so I try to keep things as simple as possible. I find that when I have a smoothie for breakfast and a soup/stew for lunch, then it allows me to be a bit freer with my main third meal of the day. I know that there is a lot of talk about "quick and easy" items not being healthy for you, but that's a generalization. Smoothies are quick, easy…and healthy. Just don't forget to add some protein to the meal. (The protein powder is easiest to include in the smoothies, but I prefer munching on some leftover chicken or turkey with my smoothie instead.)
Anyway, spring is here and it finally feels like it in NYC. (Yes!) Along with the warmer temperatures, I love all of the seasonal fruits and vegetables that are available during this season. I was especially pleased to find that many of my favorite smoothie ingredients (mango, pineapple, spinach and strawberry) were included in the What's in Season? post about spring fruits and vegetables on Oprah.com. Below are my five favorite spring smoothie recipes:
1. Low-fat mango smoothie (à la Panera)

5. Strawberry smoothie surprise
Do you have any favorite smoothie recipes? If so, please let me know. I am always looking to expand my options!