Valentine's Day is next Friday. If you enjoy wearing red and eating red-colored foods on Valentine's Day, then you'll love this easy red velvet waffle recipe.
This particular recipe is not from my personal collection. It is actually from a new cookbook author, Lori Rogers known as Chef Lorious. Her first book of comfort food recipes is called CALIBAMA COOKING . Calibama is a combination of California (where she was born) and Alabama (where she was raised).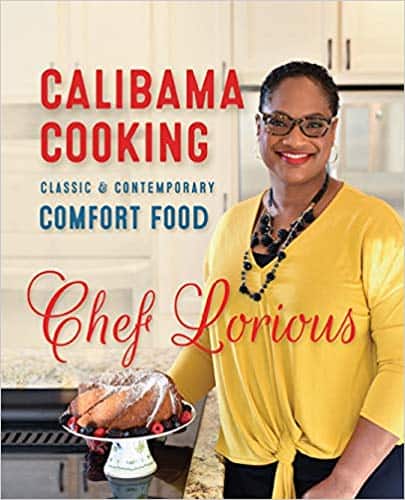 Many of the recipes look like they result in some delicious food! Her red velvet waffle recipe from scratch seems like it would help produce the perfect Valentine's Day breakfast for your loved ones. Enjoy!
Recipe for Red Velvet Waffles
Red Velvet Waffles
Makes 4 large waffles
I don't know if I think these are a Christmas food or a Valentine's Day food. Truth is—they work for both. They are so elegant and beautiful—once you drizzle them with cream cheese frosting or whipped cream, you'll be in heaven and you'll want a kiss. I guess that makes them a Valentine's Day item!
INGREDIENTS 
2 cups all-purpose flour
1/4 cup white sugar
2 tablespoons cocoa powder
3 teaspoons baking powder
1 teaspoon baking soda
1 teaspoon salt
2 eggs
1 3/4 cups buttermilk
2 teaspoons vanilla
2 ounces red food coloring
4 tablespoons shortening
Directions
1.    In a large bowl, whisk together flour, sugar, cocoa, baking powder, baking soda, and salt.
2.    In a separate bowl, combine eggs, buttermilk, vanilla, and food coloring.
3.    Pour buttermilk mixture into flour mixture and combine.
4.    Add the shortening. Do not overmix. Batter should be bumpy.
5.    Cook in your waffle maker following the manufacturer's directions.
If you found this recipe helpful, please share it. In addition, consider signing up for my weekly email newsletter so that you don't miss future updates. Thanks!
You Might Also Like:
Recipe and photo (which has been adapted) reprinted with permission from CALIBAMA COOKING by Chef Lorious; Chef Lorious Media/November 2019