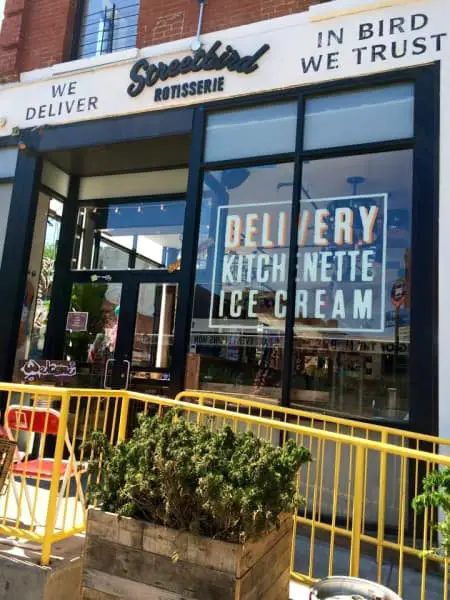 I ate out a lot last month to celebrate my birthday…and it was fabulous. One of the places that I visited was Streetbird Rotisserie by Marcus Samuelsson. My friend that took me there has visited the spot (which only opened a few months ago) four times already. I'm so glad that she introduced me to the place though…because the food was excellent and the decor is so bright and eclectic. I love it!
I ordered the red velvet waffles and chicken – fried, not rotisserie. I will go back again just for the wonderful red velvet waffles. I was less impressed by the fried chicken. It was good but not as flavorful as I expected. It went from good to great when dipped into the various sauces. (I think that it's just a different way of cooking fried chicken. I am more accustomed to southern fried chicken!)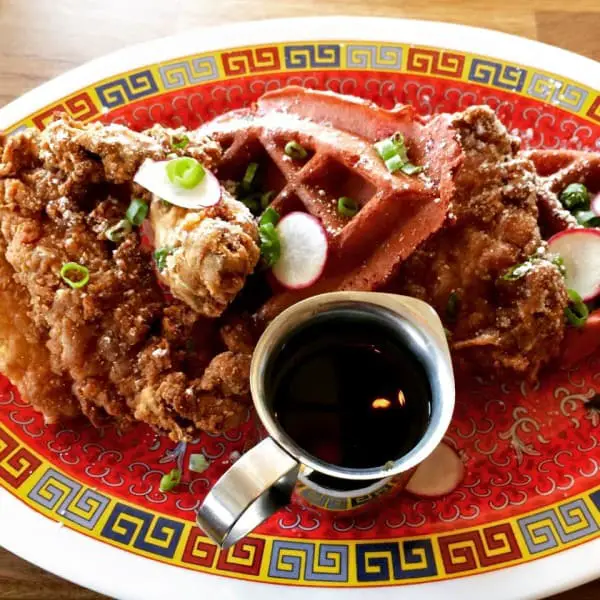 My friend ordered the catfish and cheese grits. We shared and her meal was crazy good. I am neither a catfish nor a grits fan, but this dish changed my mind. The fish was nicely seasoned and a bit on the spicy side. Meanwhile, the grits were so smooth that they had more of a mashed potatoes texture than the gritty one that I don't like.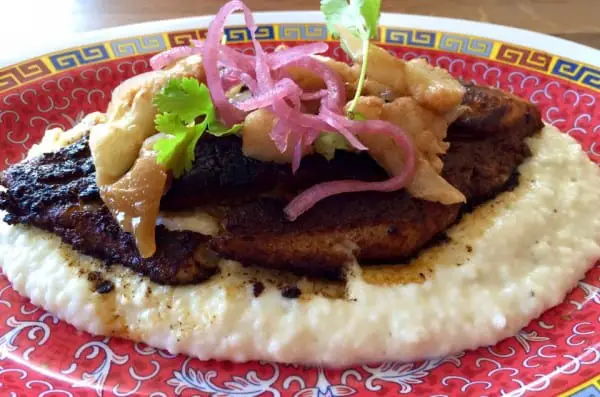 In any event, I highly recommend this restaurant. The prices are reasonable and the service, food and decor are all great. It's currently available for walk-in dining and takeout. (I think that I like this place even better than Marcus Samuelsson's Red Rooster Harlem restaurant.)
Streetbird Rotisserie by Marcus Samuelsson
2149 Frederick Douglass Blvd.
New York, NY, 10026
(212)206-2557