The second day at Walt Disney World was also full of fun. Below are the top 8 highlights:
1. In the morning, I attended a breakfast where Disney beauty products were showcased. The new Beautifully Disney makeup line for women was quite impressive. Not only was the packaging attractive, but I appreciated that there were a range of colors available for various skin tones. In fact, I haven't stopped wearing the "Pucker Up Butter Cup" lip gloss since I received it. My only concerns are that the line is exclusive to Disney theme parks and a new collection is released every 4 months. I should have stockpiled on that lip gloss! Oh, well…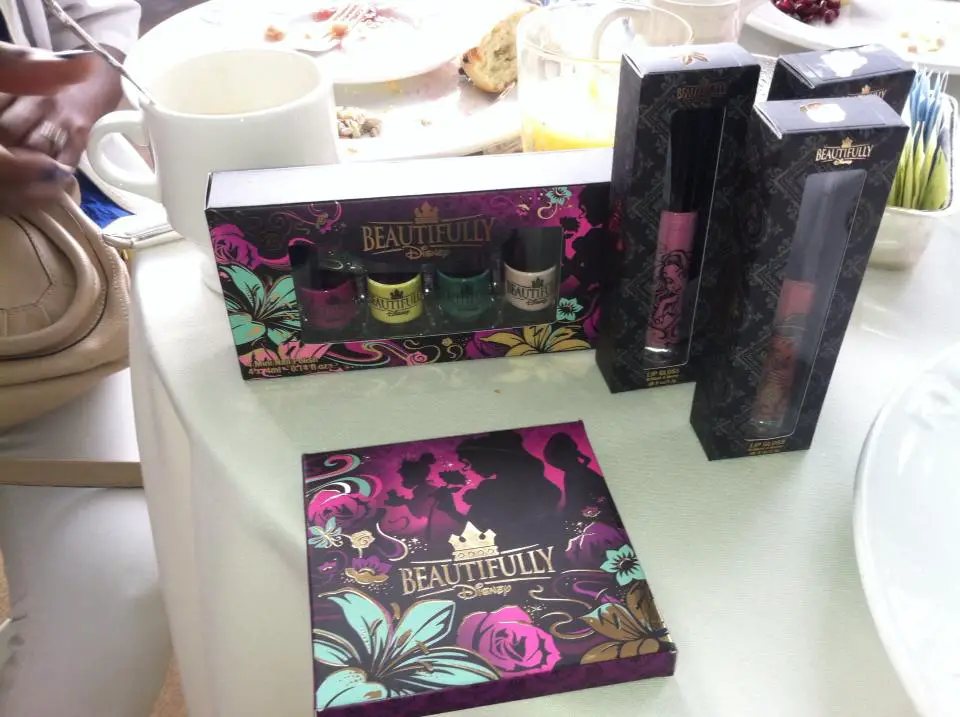 Fans of Vera Bradley will also value the new Disney Collection by Vera Bradley bags that are part of a Disney collaboration with the designer. Tip: If you look closely, you will see the Mickey design on the bags. It's a subtle design, so you can show your love for Disney without being super obvious.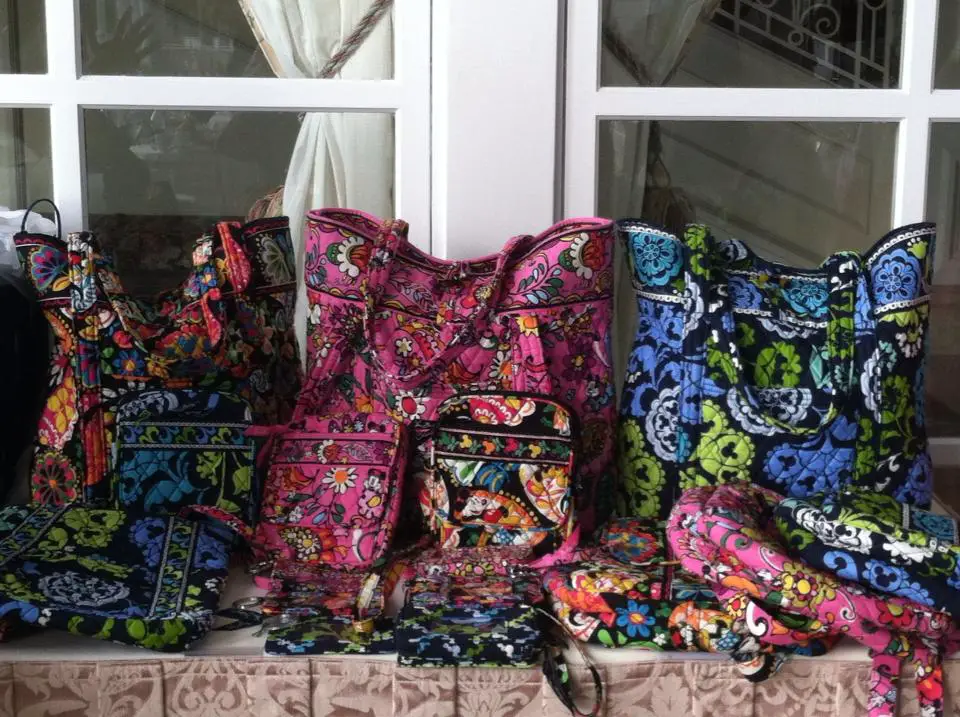 2. Before we went to our (relaxing!) spa treatments, we had a chance to visit The Villas at Grand Floridian Resort & Spa. A new addition to the Disney Vacation Club, these are definitely not the timeshare resorts that I have seen at other properties in the past. They have deluxe studios, one and two bedrooms and grand villas that house up to 12 guests. The two that we visited were spacious and gorgeously laid out. A couple of things stood out to me in particular. The villas come with standard washers and dryers, which is especially helpful for families. Also, one of the units had a freestanding tub with jets AND a television on the opposite wall. Oh my goodness…(Unfortunately, I mistakenly erased the rest of my photos and video of the villa walk-through!)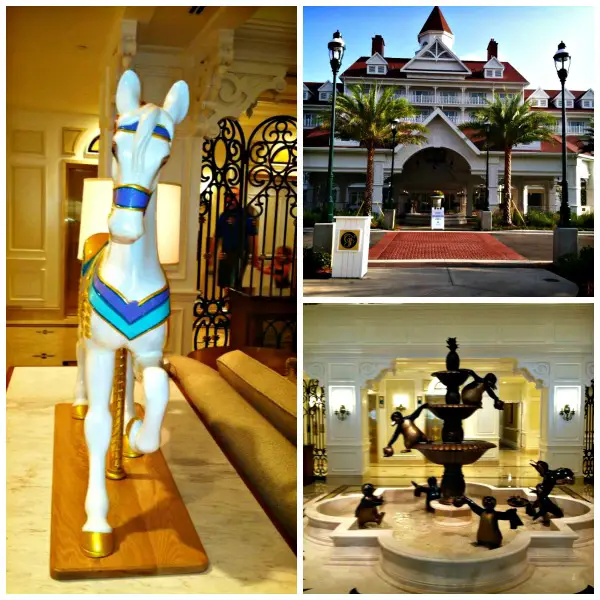 3. When I go to the spa (which is pretty frequent), I always get pedicures and/or massages. I was thrilled to be treated to both services at the Grand Floridian Senses Spa. Both the massage and the pedicure were fabulous. I felt so pampered. Obviously, I needed the relaxation time because (as my masseuse Les informed me) "I have a hard time relaxing." He might have a point. I did ask him to cut my massage short by a few minutes so that I could record his relaxation tips. 🙂 (You can find them over on Work at Home Mom Time, my new time management and productivity site for work at home moms, at Time to Relax: 5 Simple Relaxation Techniques. )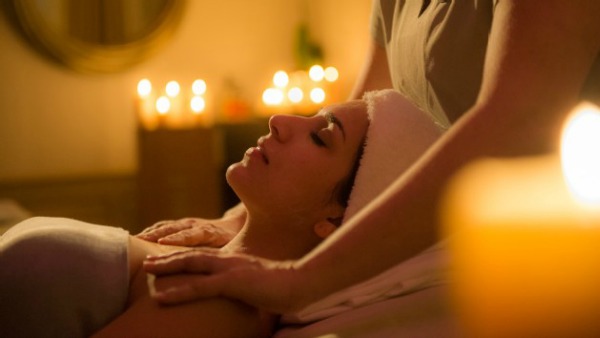 Credit: Disney (I was too busy getting pampered!)
4. Visiting Magic Kingdom's newly expanded New Fantasyland was also an enjoyable part of the day. The boys really liked visiting Gaston's Tavern and drinking some "LeFou's Brew" (and apple juice treat). The Gaston character in the courtyard was also really funny as he insulted visitors (in a tame manner).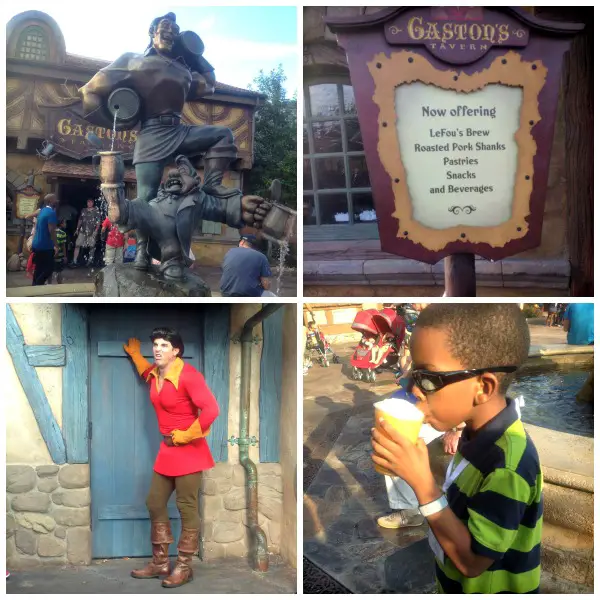 5. Mickey's Not-So-Scary Halloween Party was an entertaining way for the kids to go trick or treating this year. This actually worked out perfectly, because Sean had been begging me to go trick or treating instead of to a party this year. When I met up with the family at the end of the night, both boys had a bucket full of candy. Safe trick or treating and meet and greets with Disney characters? Next Halloween is definitely going to pale in comparison!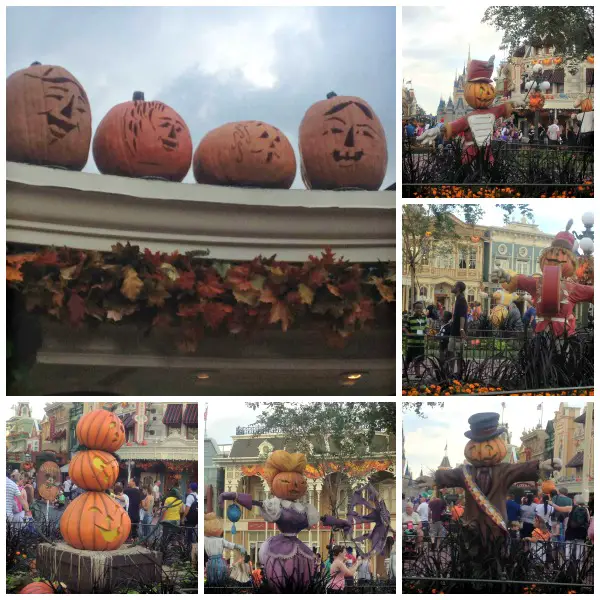 6. Italian dinner at Tony's Town Square Restaurant was also a treat. While we waited to be seated, the kids were shown how to toss (fake) pizza dough by an employee. As for food, I just had to order the pasta as an homage to the Lady and the Tramp themed family-friendly restaurant…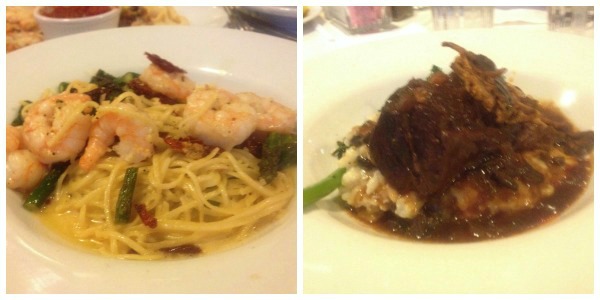 7. I had a "princess moment" as I met Princess Tiana in the new Princess Fairytale Hall at Magic Kingdom. "My guys" humored me and posed for pictures with her too. What you will not see in these pictures is how beautiful the space truly is. There are stone walls, stained glass windows, princess portraits and more.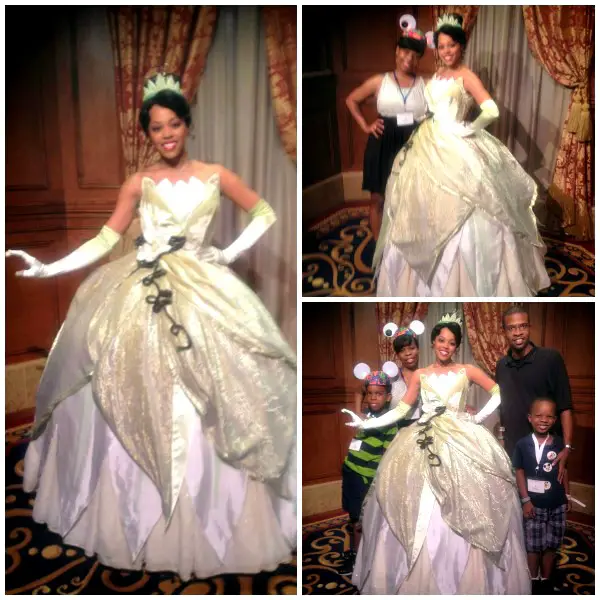 8. Last, but definitely not least, the media ended the day with a bang on a Fireworks Cruise aboard the Disney's Grand 1 Yacht. It was an amazing experience. As the boat sailed, we had a great view of the various Disney water light shows. The onboard music was also synchronized to the various firework shows. This yacht experience was definitely one of the top pampering highlights of my overall Disney experience.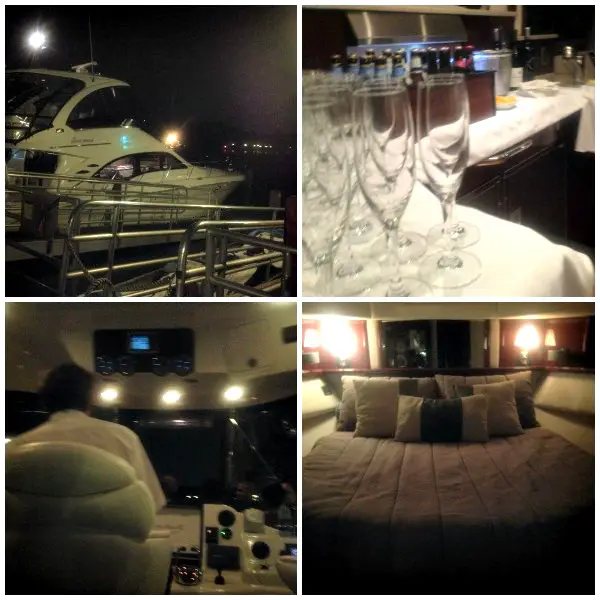 (You can see the highlights from Day 1 at Disney's Yacht Club Resort, Party for the Senses & More.)