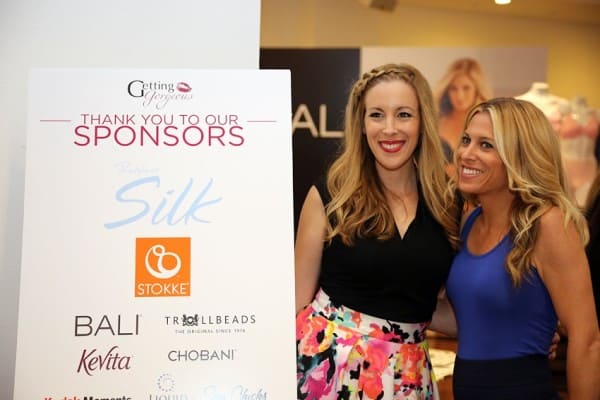 I attended several great blogging-related events last week. The most beauty-focused one was Getting Gorgeous 2015 that was hosted by Audrey and Vera. I jotted down my thoughts about the event on the subway train ride home. Below are the highlights:
One thing that I loved about the event is that several of the sponsors hired fellow bloggers to engage with the crowd. That was smart, because it made me stop by sections that I would have normally passed. For example, I stopped by the the Restylane Silk makeup lounge simply because my friend Jill was there. (Restalyne Silk is a lip enhancement treatment.) Jill and I laughed as I noted. "I'm good." 🙂 Oh well, at least the mini desserts in their lounge were delicious.
Another sponsor that several bloggers were excited about was Liquid Oxygen. Fellow bloggers Corine and MJ were involved so I stopped by. I have never had acne (knock on wood!) BUT my tween son has cystic acne so I wanted to see if Liquid Oxygen works on tweens. It does. Although Liquid Oxygen is not specifically for cystic acne, I want him to try the system. I only use the stronger products that his dermatologist prescribes for his problem areas so hopefully the Liquid Oxygen products will minimize breakouts. Since African-American skin is sensitive to discoloration, I'm especially looking forward to having him try the Liquid Oxygen Sun Block Protection when it becomes available.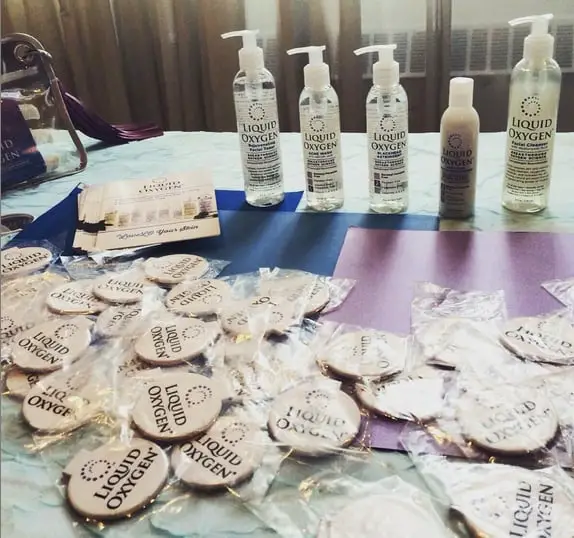 BALI Intimates was another sponsor highlight. I appreciate that they have cute, comfortable sizes for us women who require "fuller" sized bras. Trollbeads, personalized beaded jewelry, was another standout company. I chose their turquoise leather bracelet simply because it matched my toenail polish. (I know…girl!)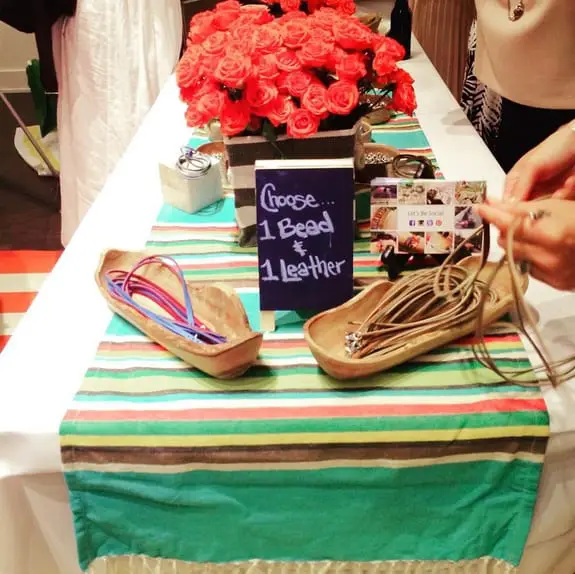 I like fashion, but I LOVE food, so it's no big surprise that my favorite sponsor at Getting Gorgeous was The Backyard Food Company. Co-founded by Matt McClelland, I love the backstory of this business and I love the food. I sampled their Rhode Island Red Sweet Relish at the event and just bought a jar from off their website. I already know how I'm going to use it. I will use 1/2 with cream cheese as a dip. (A friend brought a red relish and cream cheese dip to one of our Super Bowl parties several years ago and it was so good – the men, women and kids all enjoyed it.) I think that I will use the other half over some pan grilled chicken for a nice, light summery dish. Possibilities…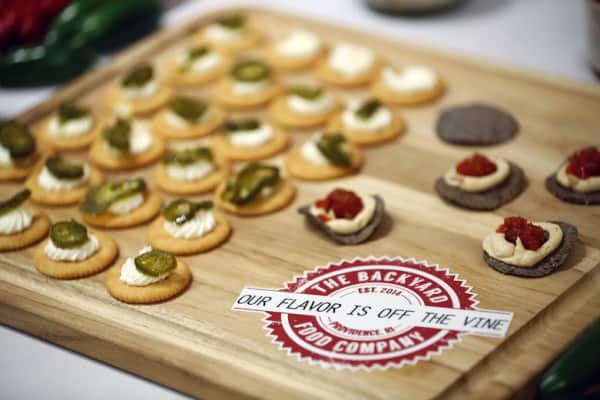 In any event, Getting Gorgeous 2015 was a fun time to get acquainted with some new brands and to catch up with several of my longtime blogging friends. If any of the brands that I mentioned above are new to you, then definitely check them out…especially The Backyard Food Company. 🙂
Disclosure: Getting Gorgeous was an event for bloggers and we received gift products from some of the sponsors. As always, all opinions are my own.