Inside Out makes you cry. The Minions movie will make you laugh. That was my ultimate takeaway after seeing an advanced screening of the Minions movie with my family on Saturday. It's a fun, cute movie that covers the evolution of the Minions – from the beginning of time up until their connection with Gru at the end of the movie. Below is the Minions movie trailer:
I asked "my guys" their thoughts about the movie too. I'm starting to see a trend. Michael (11) has the least amount to say. Sean (8) has the most opinions. Hmm. Anyway, this is what they said:
Reggie (adult):

It's  a good family movie and a great prequel of the Despicable Me movies. Bob (the little, cute one) stood out.  The family of criminals going to the villain convention was funny and it would have been great to see more of them in the movie. I especially liked the beginning (the history of Minions finding new masters) and the ending (with their future boss Gru).

Michael (11):

It was good. I liked that there was a lot of comedy and special Easter Eggs (surprise tie-ins) at the ending. The movie ties into the Despicable Me world. My favorite part was the crazy family.

Sean (7):

It was a good prequel to Despicable Me. There were a lot of Easter Eggs ending with the appearance of Gru. The main Minions were Kevin, Stuart and Bob – who all set out to find a new boss. (Their experiences with former bosses all ended in unfortunate failures.) I really liked the family of villains because they cared about and helped out the Minions. I didn't like Scarlet Overkill one bit. All together, I give this movie a 3.5 (out of a 4) rating.
The Minions movie release date is tomorrow, July 10th. Definitely consider including it in your extended 4th of July weekend fun plans!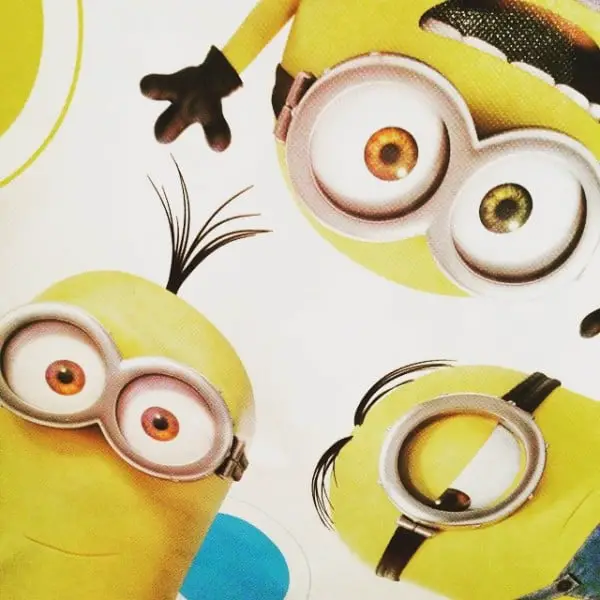 Disclosure: My family attended a free Minions media screening. As always, all opinions are our own.